This winter is poised to be the most happening in Niseko yet.
With a variety of new vacation rentals welcoming their first guests, exciting expansions of visitor facilities and recent enhancement of premium services, here we take a closer look at what to expect the next time you step foot on Hokkaido's alpine wonderland.
Hirafu main street power lines gone underground
Niseko's stunning landscapes are often overwhelmed by unsightly power lines strung across the town.
This summer, the power lines that stretch through a main street in Hirafu, from Sunsports sports field all the way to the intersection at Izumikyo, have gone underground.
With the poles tossed out and lines buried, there is a fresh look for one of the busiest main streets in the main village.
Cheers to one day that power distribution in Niseko occurs entirely out of sight.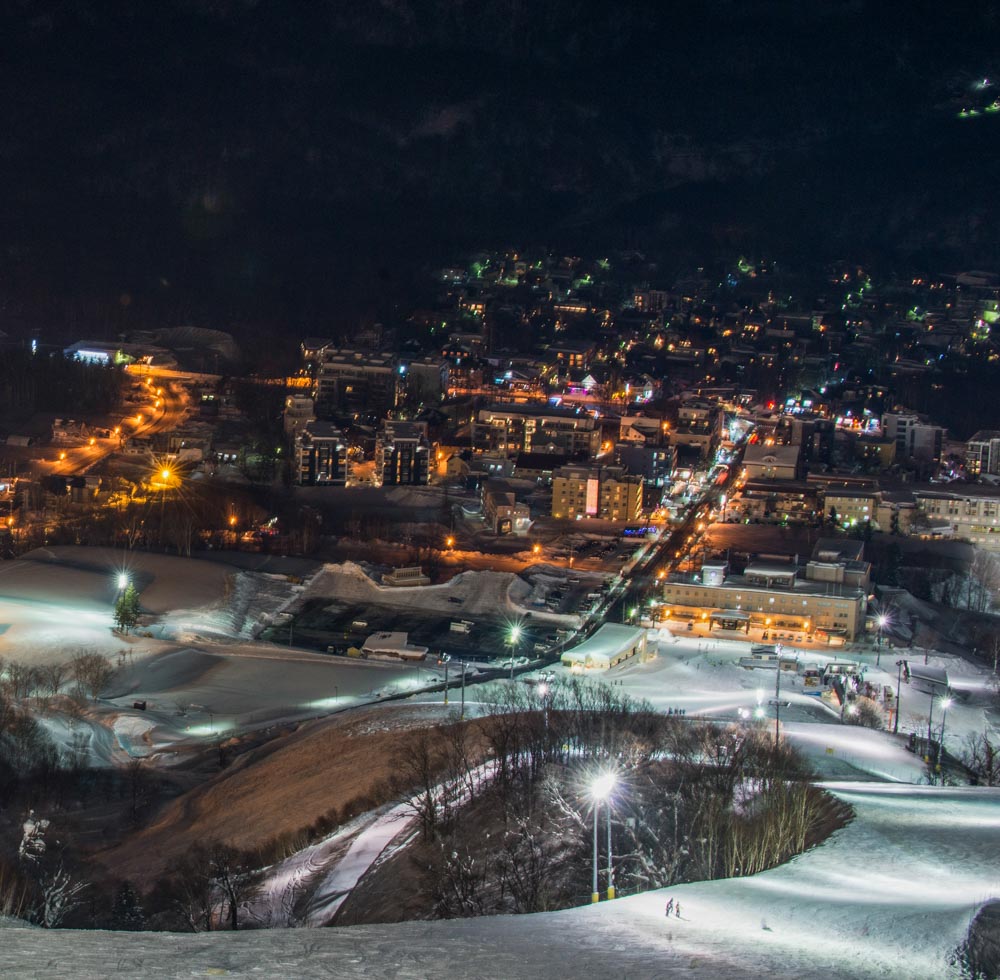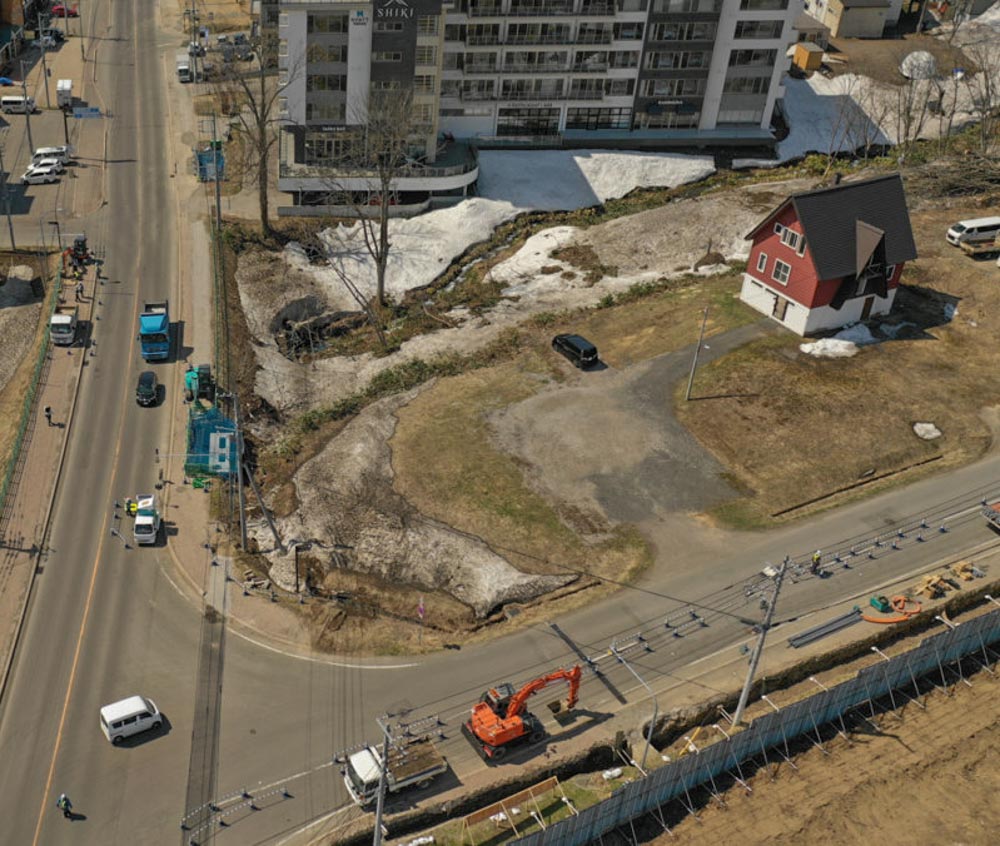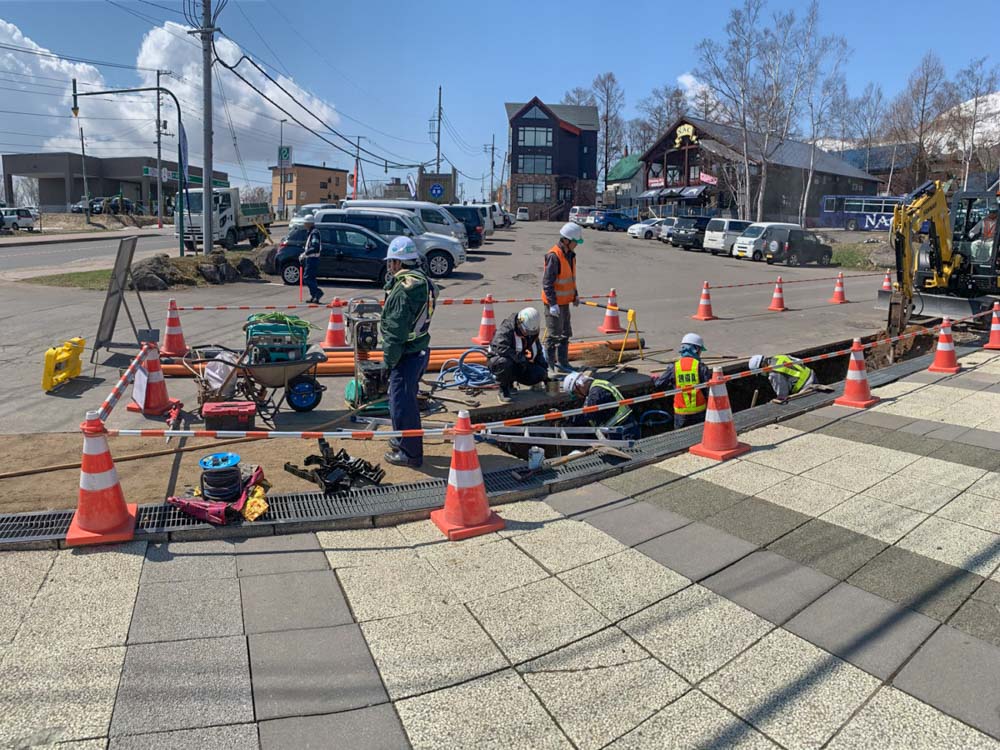 The Grand Hirafu Mountain Center's annex extension
The Niseko Grand Hirafu Mountain Center is getting an annex extension, which is set to open this December. Situated to the west side of the existing, the annex offers more public area, changing rooms and locker rooms for the crowed at the famous Niseko Grand Hirafu Gondola base.
On the second floor is a 802sqm outdoor gear and ski rental shop, which means it will be easier for skiers to leave hands free to enjoy the après-ski and shopping.
All of this is conveniently located adjacent to the Hirafu Gondola and in front of the beginner-friendly Holiday Chair #1.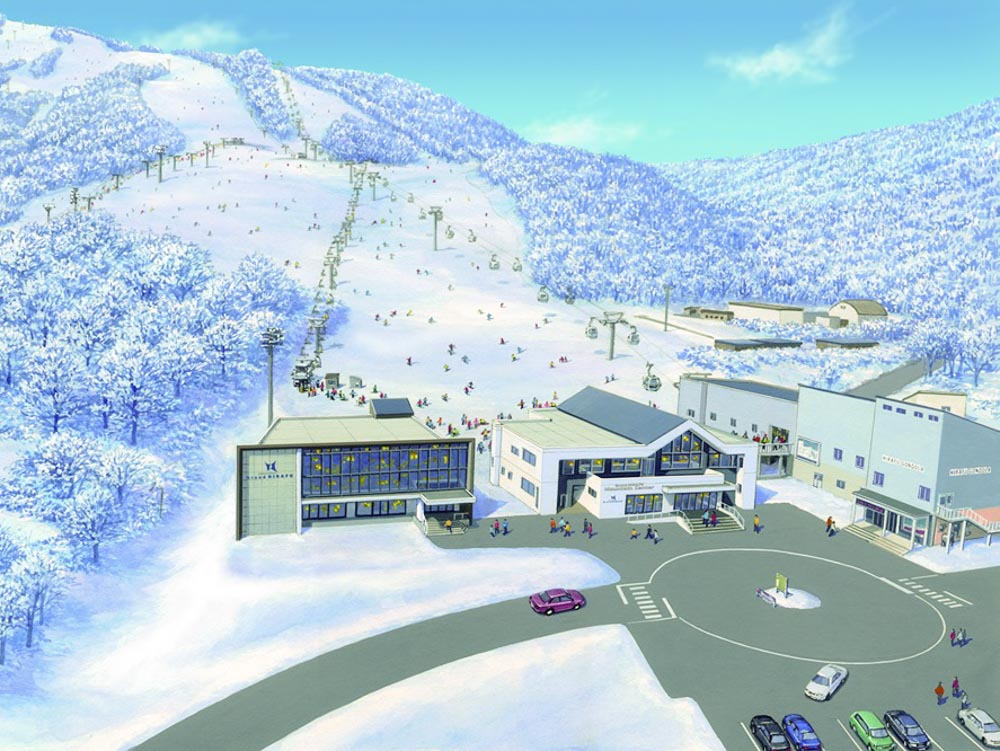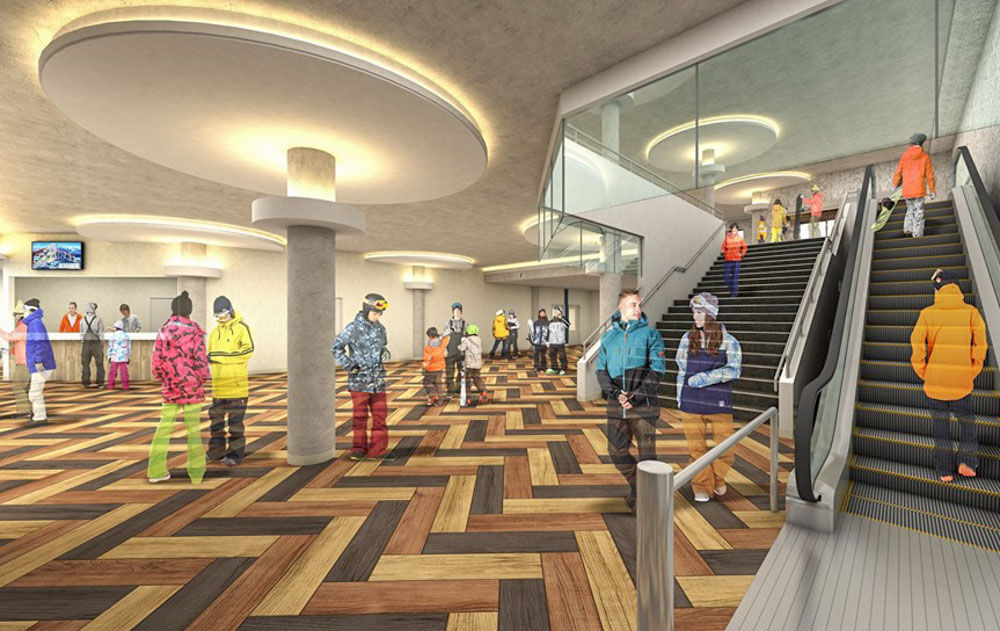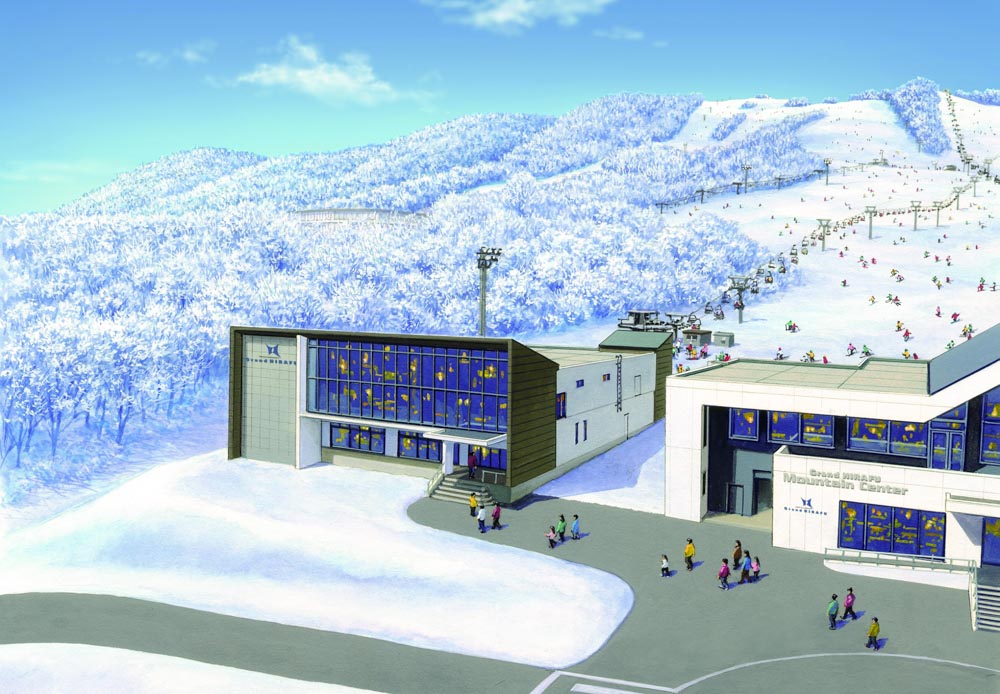 Hanazono's new ski center offering resort dining in a ski-in-ski-out setting
Niseko mostly caters to intermediate and advanced skiers, while Hanazono has been making improvements to provide an ideal learning environment for beginners and families, too.
Hanazono will open its brand-new ski center, EDGE, this winter, to complement the Park Hyatt development. The slick 2-story ski center will offer a new slope side restaurant, cafe, and bar that can accommodate 500 people , as well as lots of relaxation space in a ski-in ski-out location.
Hanazono will also open a new activity center for children, Galaxy of Kidz, complete with 10 climbing walls, a floating adventure trail connected by a cloud climb and net playground, a toddler's netball pit and other exciting playgrounds, in addition to a dedicated kids' restaurant.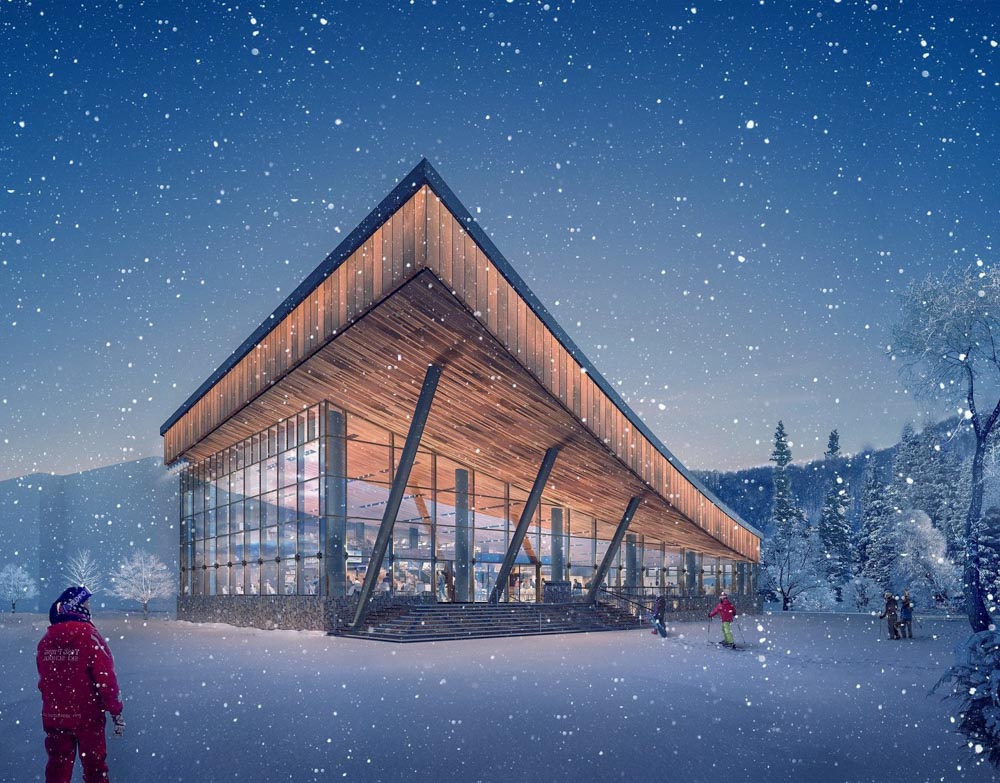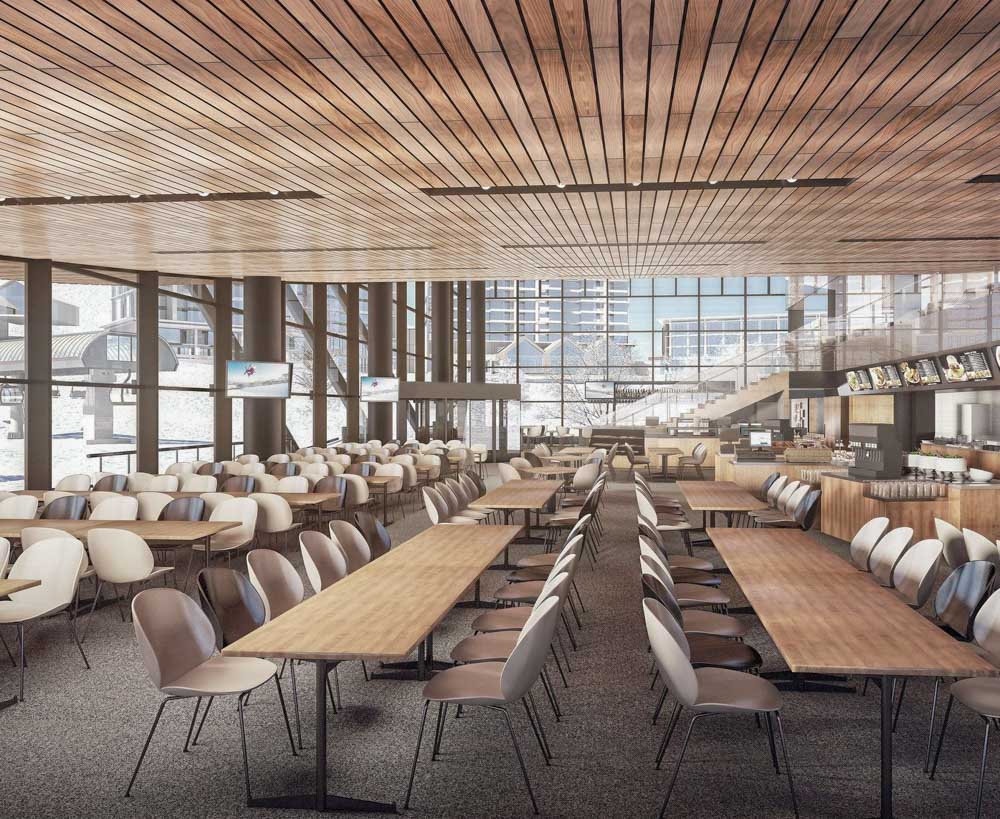 Ski-in, ski-out private lessons at Skye Niseko
Recently opened in 2018, Skye Niseko is a slick and already iconic condo hotel located right at the top of the Hirafu village, just above the Welcome Centre.
This season, they are launching a new King Learning Area for beginners who aren't confident enough to go up the lifts yet. Access to this "sofa-to-snow" experience is exclusive to students of private GoSnow lessons.
For families with little ones, they also have a dedicated kids' park equipped with strider bikes and snowball makers you can enjoy without leaving the comfort of the resort.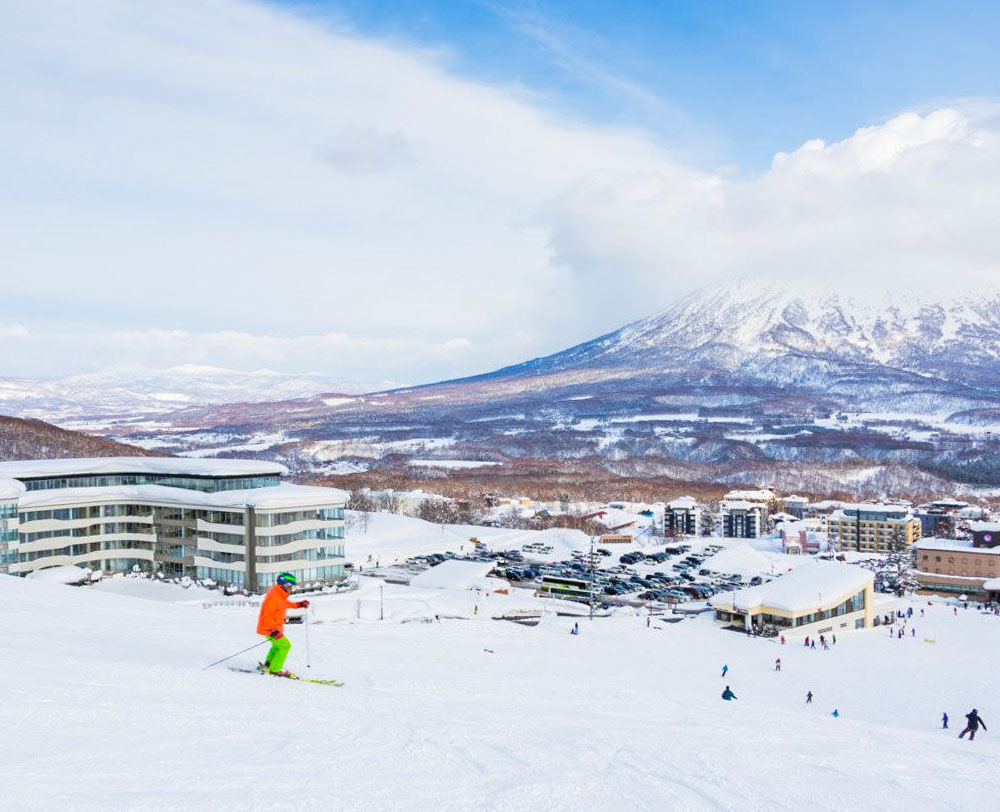 Ikon Pass connects Europe skiers with Niseko
Alterra Mountain Resorts' Ikon Pass, a multi-resort season-long lift pass, gives globe-trotting skiers and riders access to 41 ski resort destinations on different continents for one price.
For anyone planning a couple of winter adventures, the pass can be worth looking at, when you add up the prices for six-day lift tickets across bucket-list destinations.
Niseko is the only Japanese resort that is part of the Ikon Pass, which just added its first European destination, Zermatt, this year.
Steamboat, Winter Park and Copper Mountain, all in Colorado, are among the 14 destinations with unlimited access, and Zermatt is among the 27 resorts in the pass that offer up to 7 days access, along with Aspen in Colorado, Jackson Hole in Wyoming, Revelstoke in British Columbia, Canada, and of course Niseko.
New online portal to reserve your Niseko All Mountain Tickets
Niseko United launched a new online portal for purchasing Niseko All Mountain Tickets.
Allowing you to select and reserve your tickets in advance at a modest discount, the portal will save you time at the ticket counter, although you will still need to pick up your tickets from a ticket machine in resort.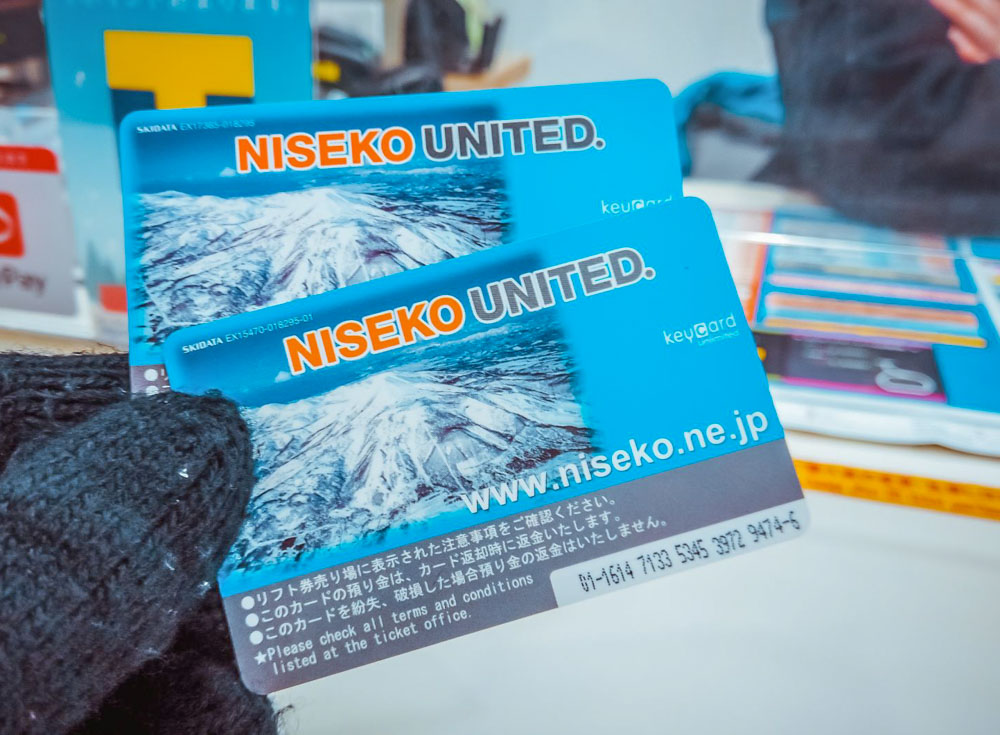 Winter shuttle bus connects Hakodate and Niseko

From November through April 2020, a special shuttle bus connects Hakodate and Niseko.
Which means it is easier for visitors to see two iconic destinations in Hokkaido in the same trip, and that instead of flying to New Chitose Airport in Sapporo, there is also the option to fly to Hakodate Airport, or take the Shinkansen (bullet train) from Tokyo to Hakodate, and come to Niseko via the shuttle bus.
The ride to Hirafu from Hakodate JR station and New Hakodate Hokuto JR station is 3.6 hours and 3 hours respectively.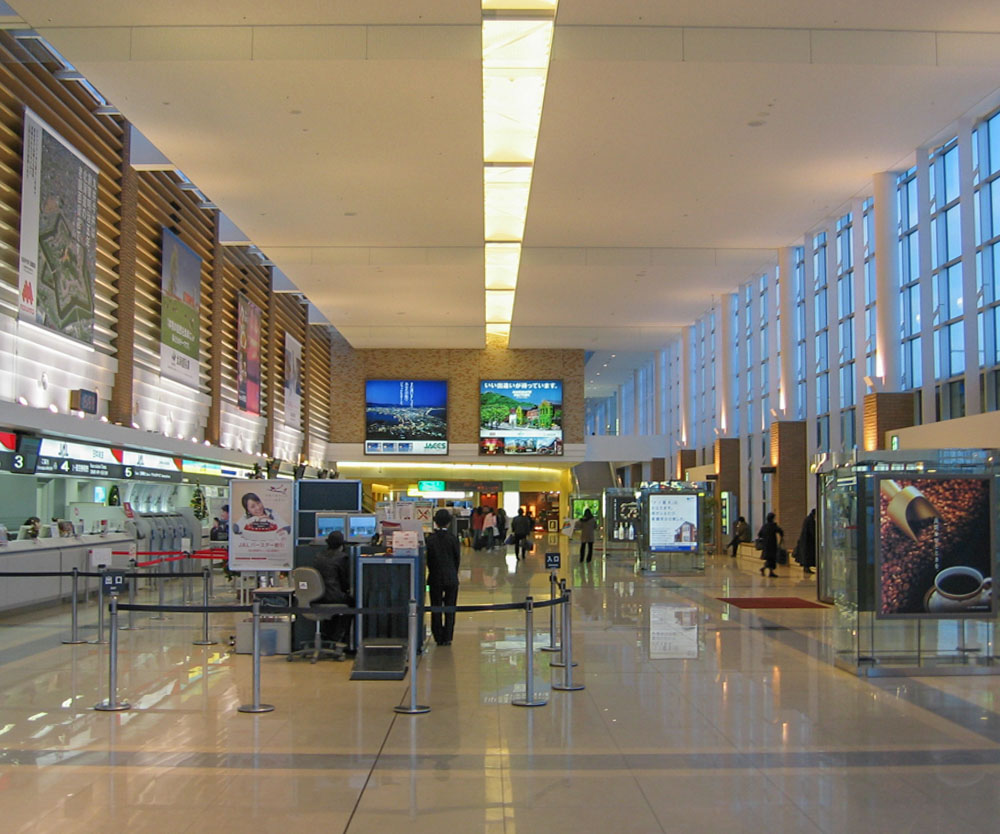 AYA Niseko yoga classes return

Returning for the winter season is Niseko's popular Powder Yoga, the yoga, mat pilates, and fitness studio located on the 5th floor of AYA Niseko.
The winter yoga studio will offer up to 25 classes each week from 18 November onwards, from Yin Yang Vinyasa, Hatha, strech to the more athletic style of Power and also Pilates. See their website for the full program, pricing and class information.
Wider variety of lifestyle services in Niseko