SOAK IN RUSTIC, HEALING HOT SPRINGS SURROUNDED BY NATURE: TOP 5 ONSEN ESCAPES IN THE GREATER NISEKO AREA
The volcanic landscape of Hokkaido makes for incredible geo-thermal oases with hot springs dotting the island. Fortunately, large concentrations of mineral-rich hot springs are bountiful in Niseko and just beyond. Whether you are sore from a long day on the mountain or simply desire to commune with nature, a visit to these healing hot springs must be experienced. From soaking in your own personal pool overlooking a caldera lake to slathering yourself in iron-rich clay from the sulfur baths of Goshiki, you will feel fully rejuvenated after a visit from any of these onsen picks.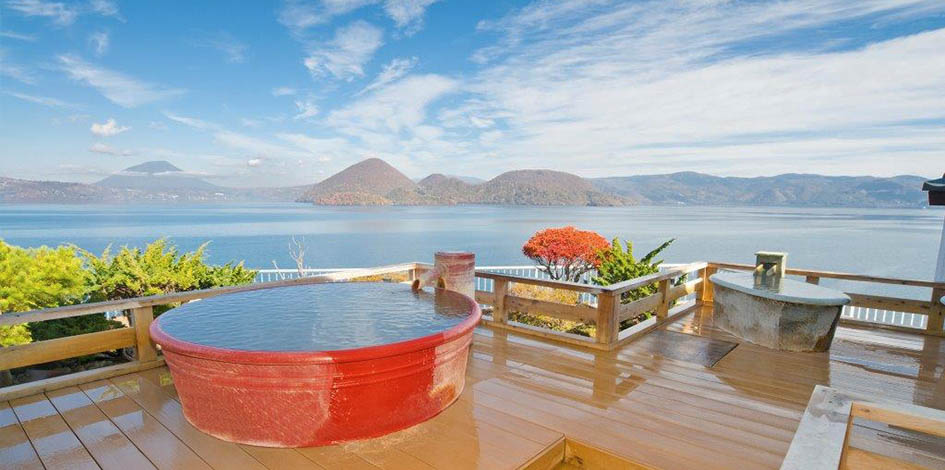 Lake Toya may only be a mere 45 minutes drive from Niseko, but once you arrive, you will feel like you've traveled much further. Once the lake catches your eye, you will never stop marveling at the view. Being a volcanic caldera lake, it is no surprise that Lake Toya is a literal hot spot for onsen.
While there are many to choose from in the area, Toya Kohantei's 9th floor onsen should not be missed. Day trip visitors are welcome from 14:30. After washing, alternate between dipping in the large indoor bath or the smaller outdoor tubs of all shapes and sizes. Submerge in a tub of your choosing and meditate on the view before you. Study the curves of Nakajima and catch a glimpse of Mt. Yotei.
The sodium, calcium-chloride hot spring water at Toya Kohantei is effective for cuts, muscle stiffness, poor circulation and depression.  While bathing, salt adheres to your skin and prevents sweat from evaporating. This hot water with high heat retention is difficult to cool, thusly referred to as "warming hot water" and effective in treating symptoms of poor circulation.
Location: Lake Toya
Website: www.toya-kohantei.com/onsen
Favorite Feature: Personal outdoor tubs with a views of Nakajima & Mt. Yotei
Minerals/Hot Spring Type: Sodium / calcium-chloride hot spring (neutral hypotonic high hot spring)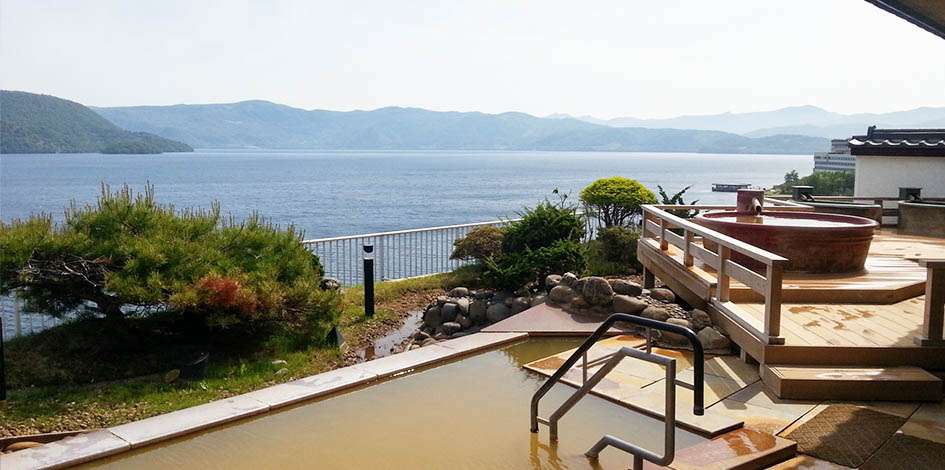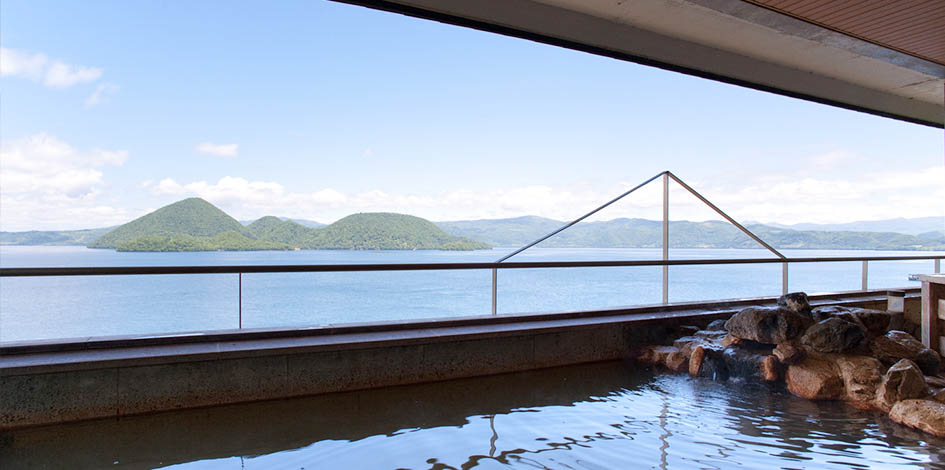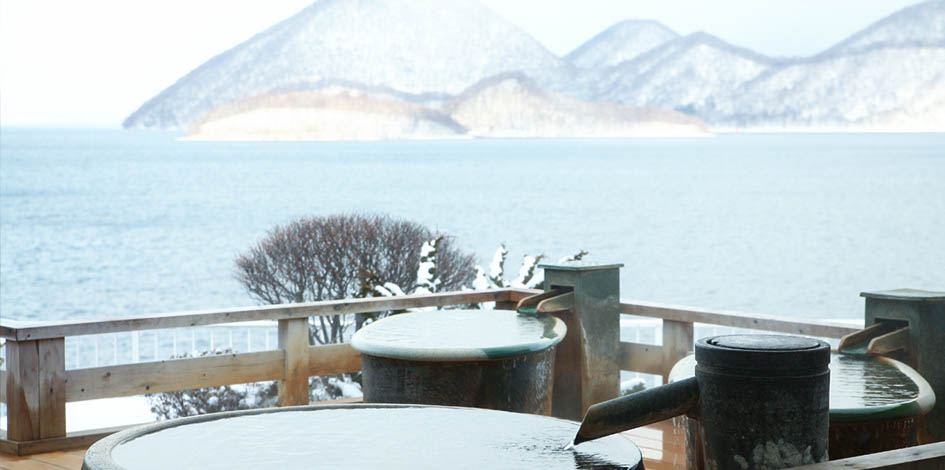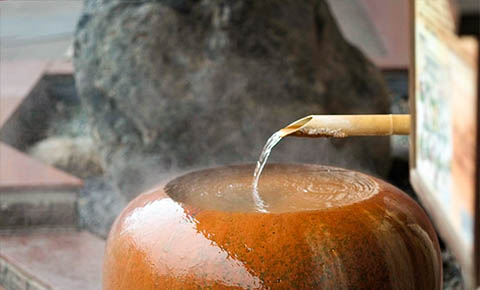 Less than an hour's drive from Chitose airport, Marukoma Onsen Hotel is nestled in the forest along Lake Shikotsu. With over a century of history, Marukoma has welcomed royalty, both domestic and international, and grown to become a better know and sought after "secret onsen". With emphasis on preservation of its rustic heritage, Marukoma feels like nothing short of a fairy tale as you walk across the rickety passageway connecting you to the outdoor bath.
You might need to pinch yourself from time to time as you soak up the panoramic view of the lake while submerged in the healing natural spring water. Similar to the waters of Toya Kohantei, Marukoma's mineral rich waters are good for muscle and joint stiffness, muscle pain and fatigue recovery.
Location: Lake Shitkotsu
Website: www.marukoma.co.jp/spa
Favorite Feature: The outdoor bath level with lake Shikotsu
Minerals/Hot Spring Type: Sodium / calcium-chloride / bicarbonate / sulfate spring (neutral hypotonic high-temperature hot spring)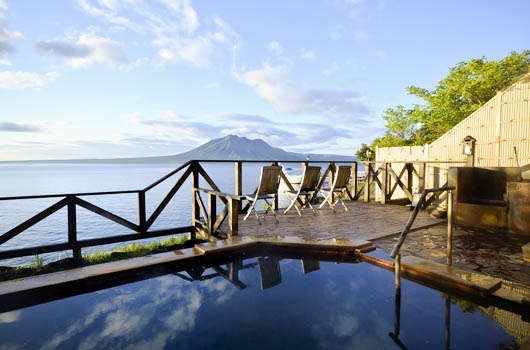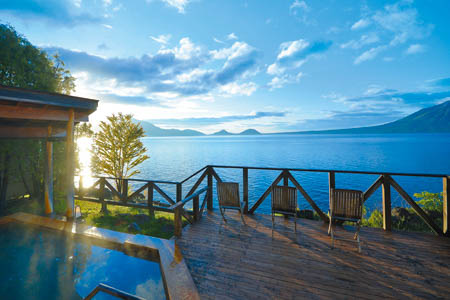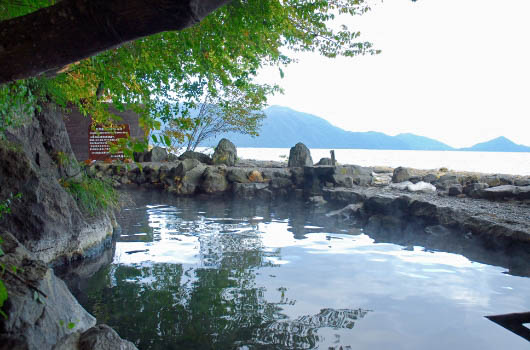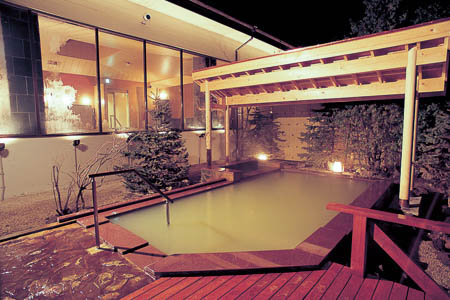 Located directly next to Oyunuma (お湯沼), the caldera marshland, bubbling just outside of the onsen entrance, you are assured the hot spring source is close.  Yukichichibu Onsen is well worth the drive. The outdoor sulfur pools are numerous and if you are lucky enough to be a woman, you benefit from a mud pool where you can apply iron-rich clay mud to your face and body. There are countless health benefits from soaking in these sulfur pools from treating joint stiffness and arthritis to fatigue.
The rest area and cafeteria offers local produce, onsen tomago  "hot spring egg" slow-cooked in the onsen waters, and hot dishes. Drink plenty of water, rest and recuperate while soaking up the panoramic views of the unspoiled mountain range.
Location: Rankoshi; Chisenupuri Mountain-side
Website: www.town.rankoshi.hokkaido.jp/yukichichibu
Favorite Feature: The outdoor mud bath (women only) and panoramic view of the Chisenupuri and Nitonupuri mountainous area
Minerals/Hot Spring Type: Sulfur & Iron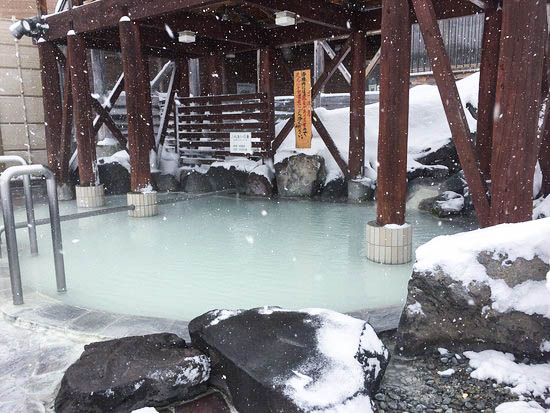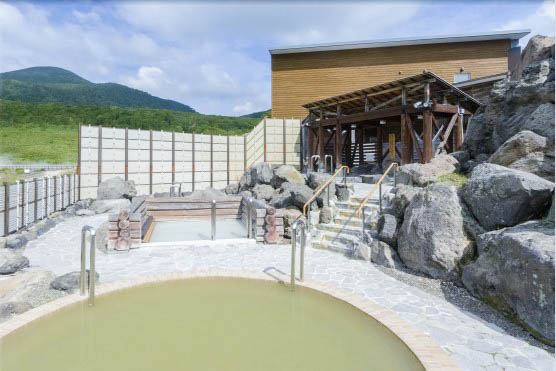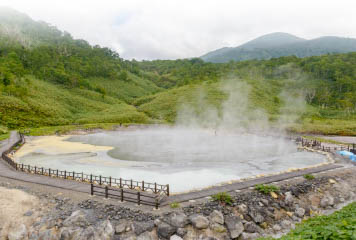 Located at the base of Mount Iwaonupuri, whose name from Ainu origins means "sulfur mountain", Goshiki Onsen embodies everything you'd imagine of a rustic Japanese onsen.
The faint smell of rotten eggs entices you to follow its source. Once inside the baths you can't help but notice the wooden features stained with mineral deposits. The clear, sulfur-rich water is silky and moisturizing on your skin.
The "Karamatsu no Yu" outdoor bath provides relief if the indoor poor becomes too hot. Great for blood circulation, join stiffness and general relief after an exhilarating day on the mountain, the pools of Goshiki Onsen are not to be missed.
Location: Niseko; Iwaonupuri Mountain-side
Website: goshiki-onsen.com
Favorite Feature: "Karamatsu no Yu" outdoor bath
Minerals/Hot Spring Type: Sulfur/Magnesium/ Calcium-sulfate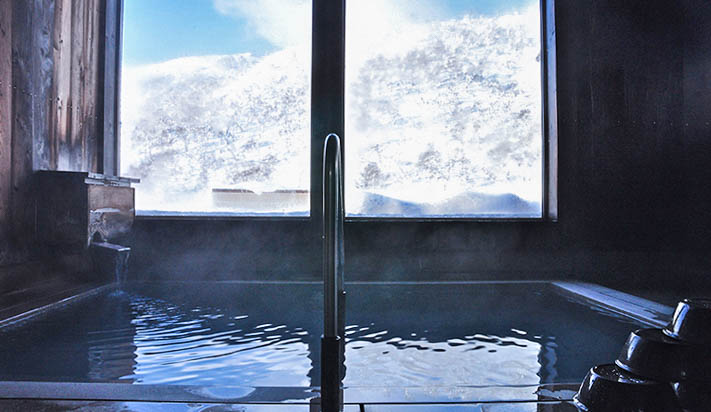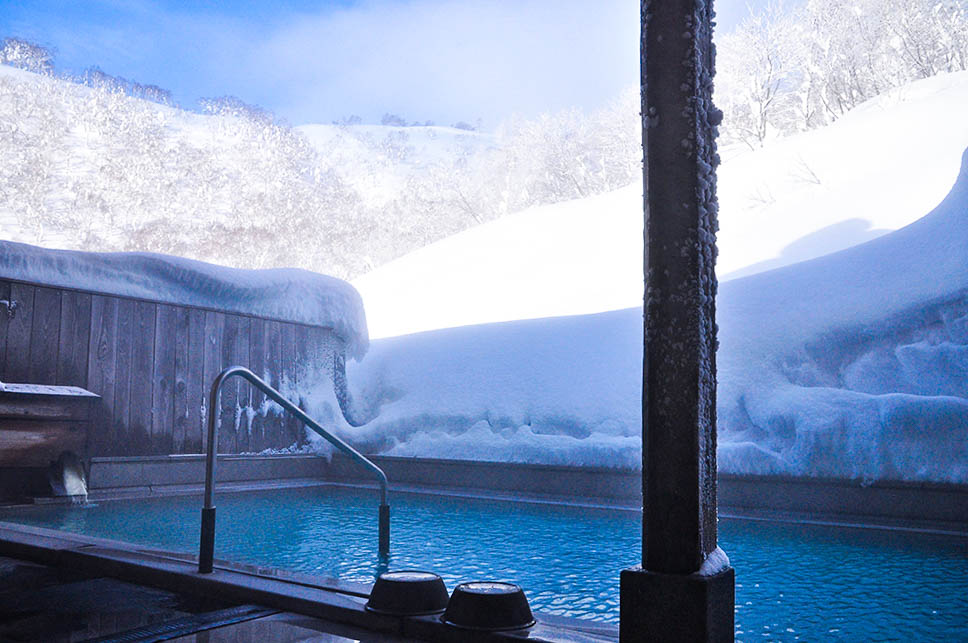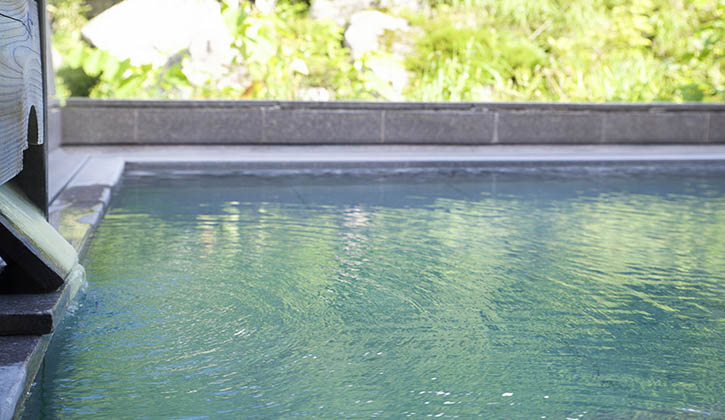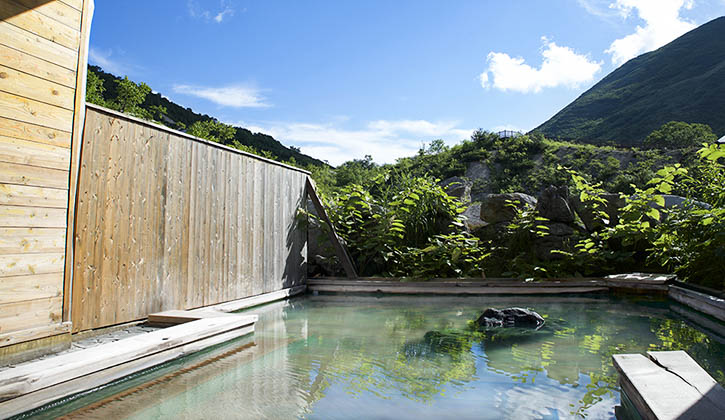 As the only mixed onsen in Niseko, the Niseko Grand Hotel should be on your must-visit list. Great for families or for couples, the Niseko Grand makes for a rejuvenating onsen escape.
Just down the road from Annupuri and Moiwa resorts, the Grand is a great spot to hit after a day on the mountain. The facilities are large and spacious, namely the garden outdoor path where men and women can reconvene. Yuami bath wear is offered for those who wish to bathe in the mixed onsen section. You are able to congregate in the main center mixed pool or take a short walk down to a more secluded outdoor pool.
The gender-separate pools are equally impressive with breathtaking views of the forest and river below as well as plenty of indoor baths to relax in. Another incredible feature is the free-flowing spring water tap just across the road from the Grand. Make sure to fill up your water bottle with this pure spring water.
Location: Niseko; Annupuri Area
Website: niseko-grand.com
Favorite Feature: Garden Mixed Onsen outdoor bath
Minerals/Hot Spring Type: Iron/ Sodium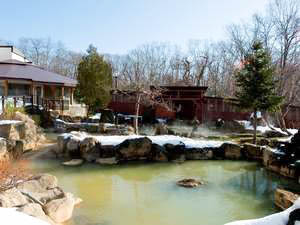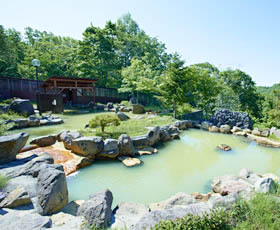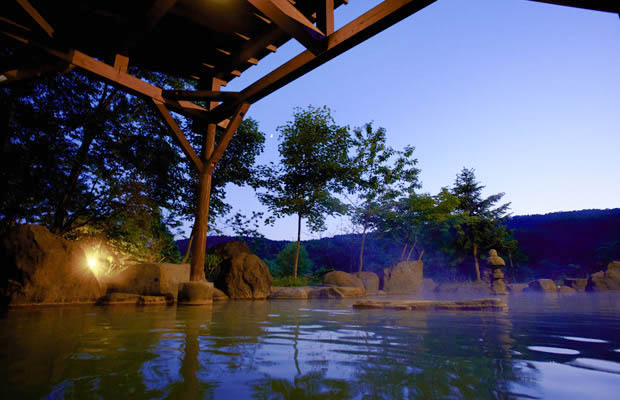 Don't forget to follow the onsen etiquette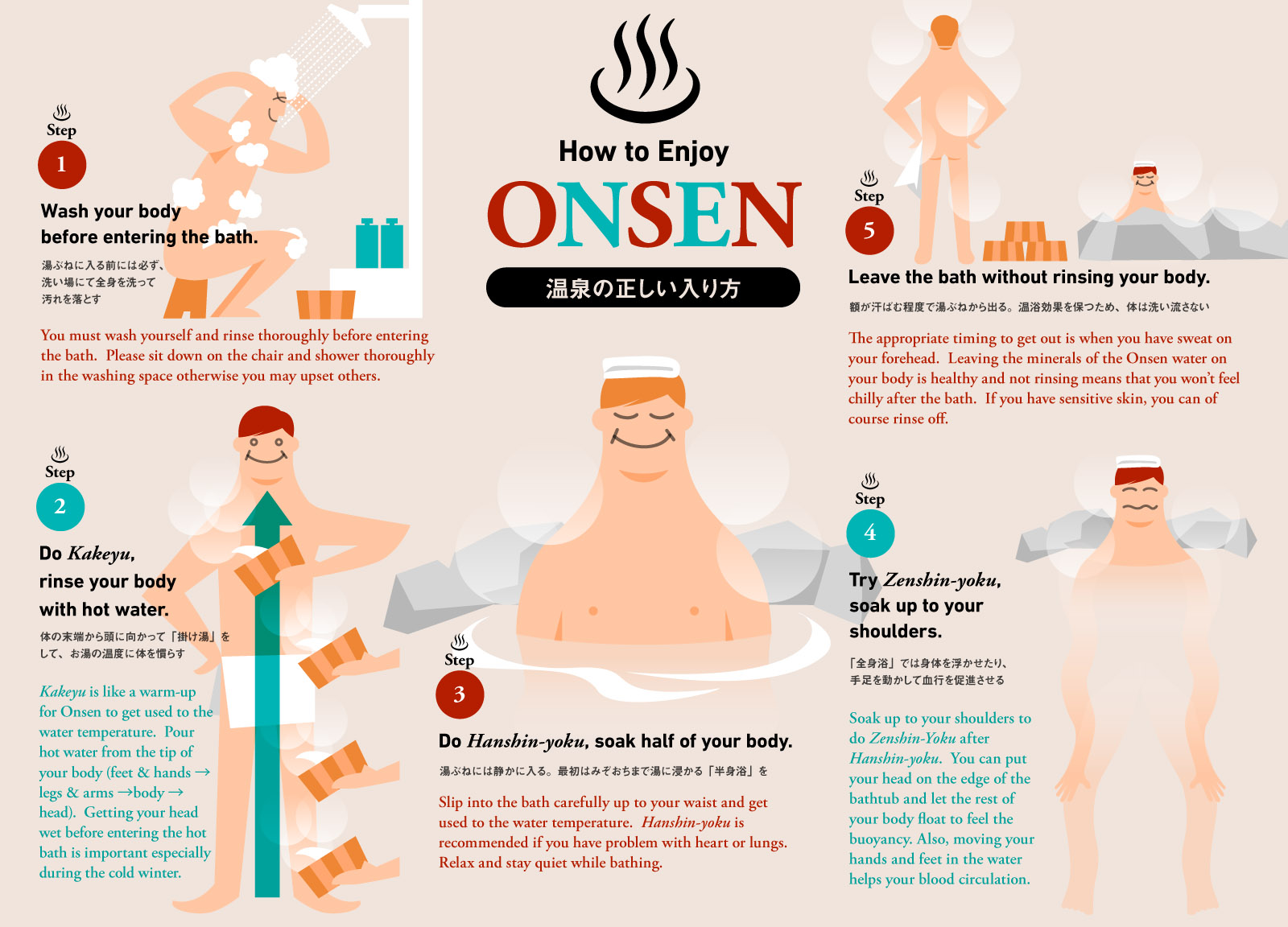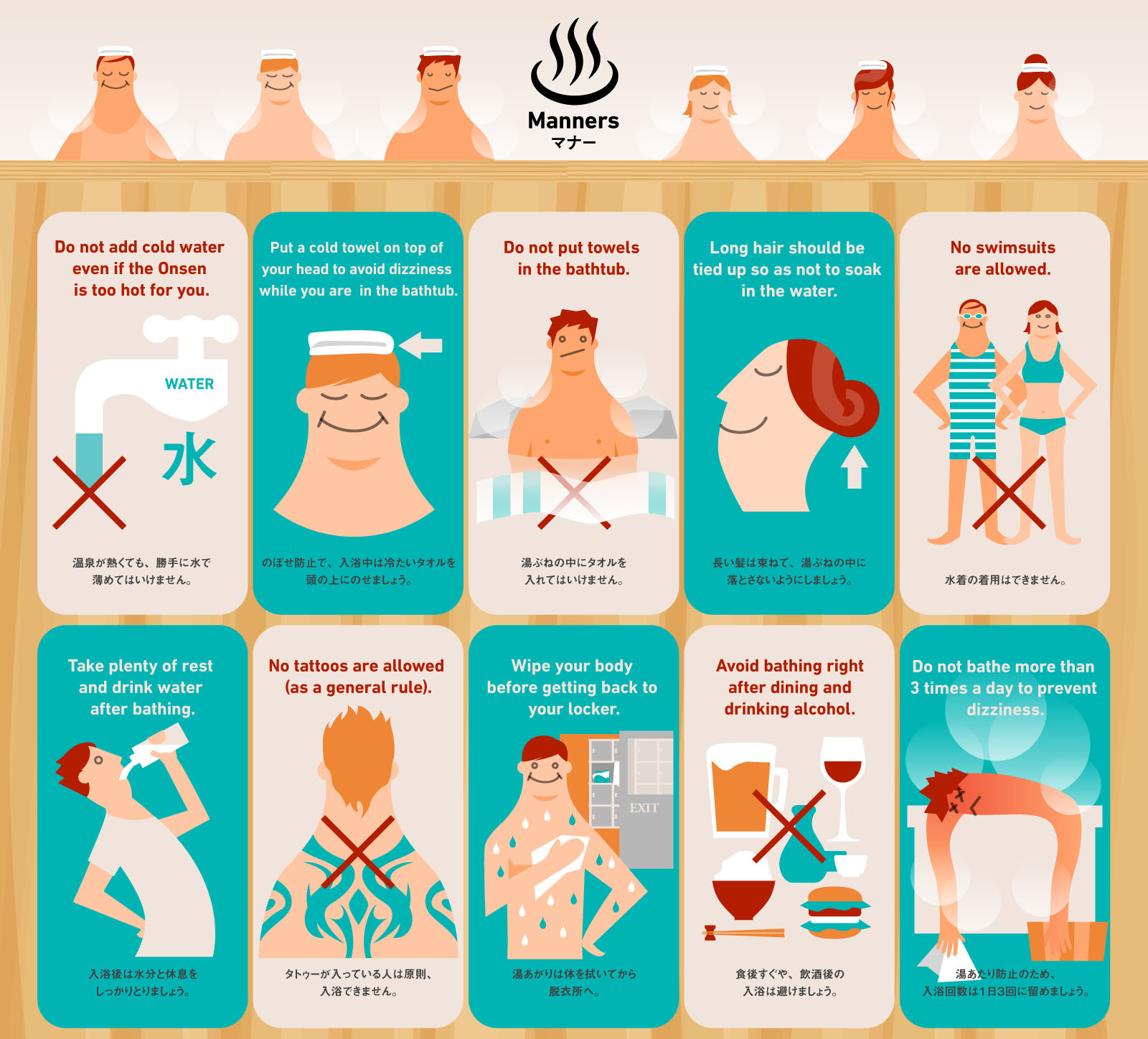 Planning a Hokkaido vacation?