There are a wide range of Hakuba restaurants and bars in Happo and Wadano.
No doubt you may have heard good things about the food scene in Japan. The country is home to some of the pickiest eaters in the world.
Our favorite destination in the Japanese Alps Hakuba produces an impressive array of cuisines from the impeccably traditional to innovative fusions, each more drool-worthy than the next.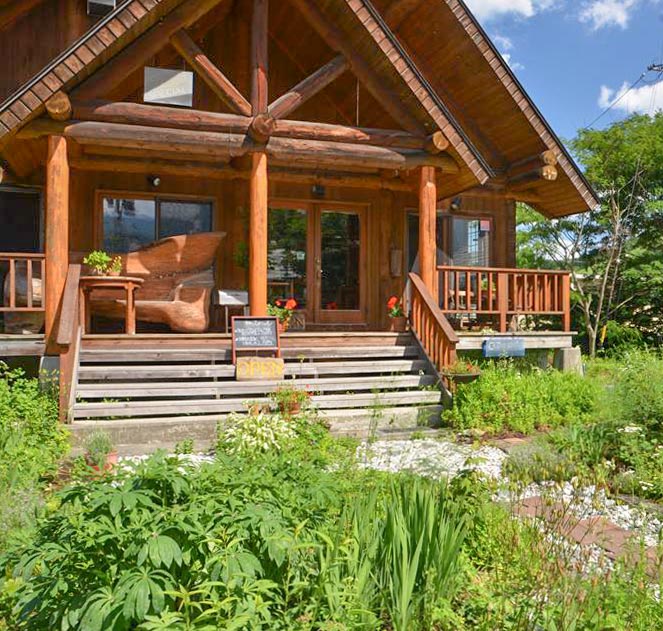 Gravity Worx
When you step food in this homely hut of an Italian restaurant, the first thing that you notice might be the smell of garlic and basil cooking.
The pizza's rye dough is homemade, vegetables is home grown and herbs are locally harvest right here in Hakuba.
If you are here for the coffee, their triple-layered latte is a must-try signature. For hearty, authentic Italian fare in Hakuba, it doesn't get better than this. It is the perfect place to relax after a hard day of skiing in the freezing cold!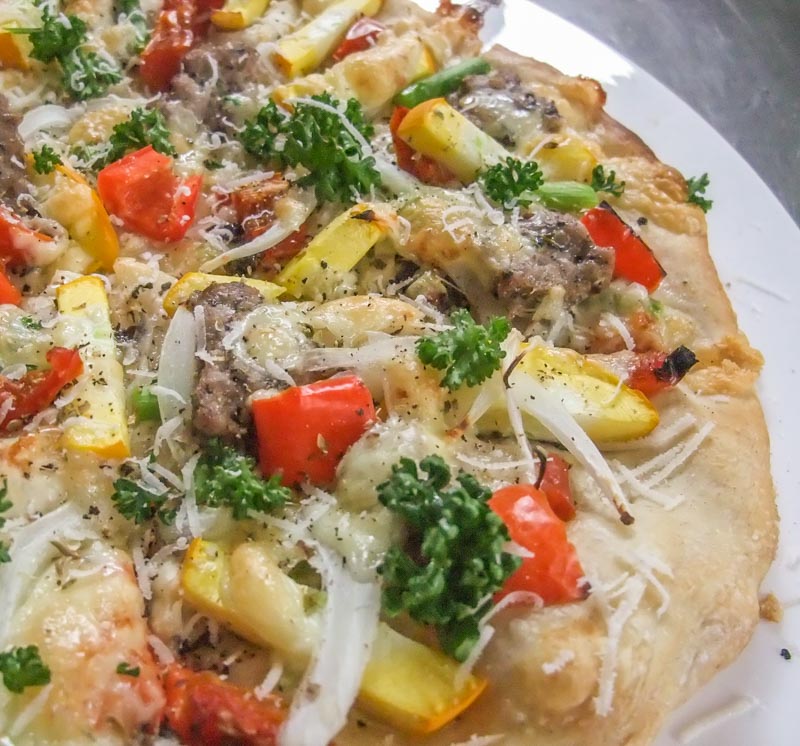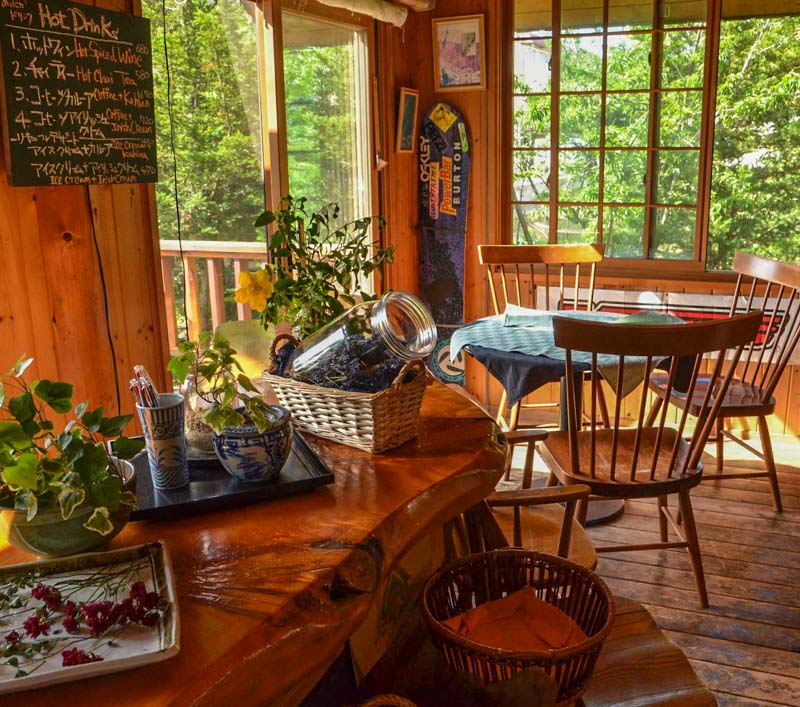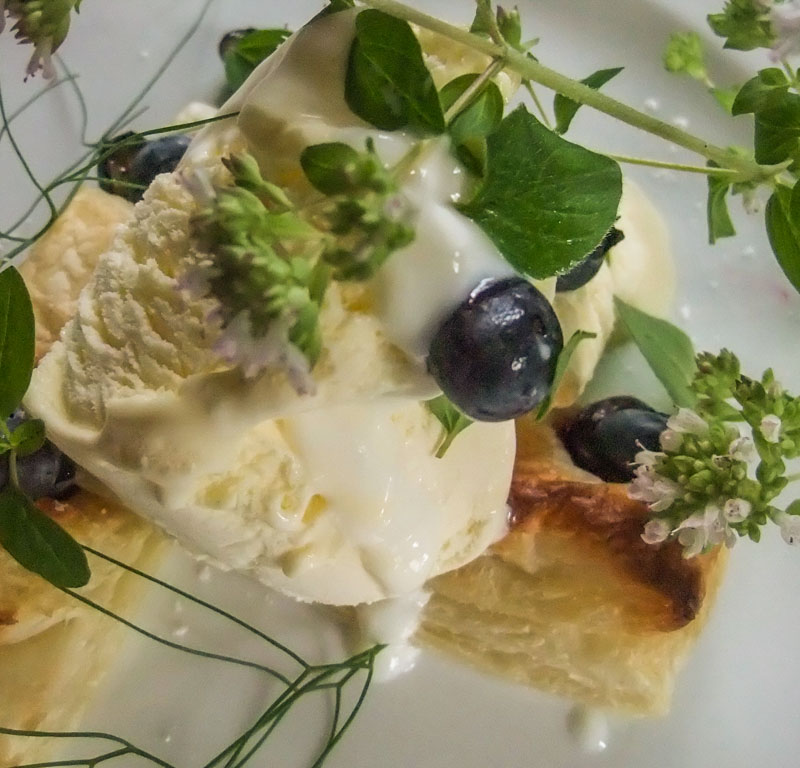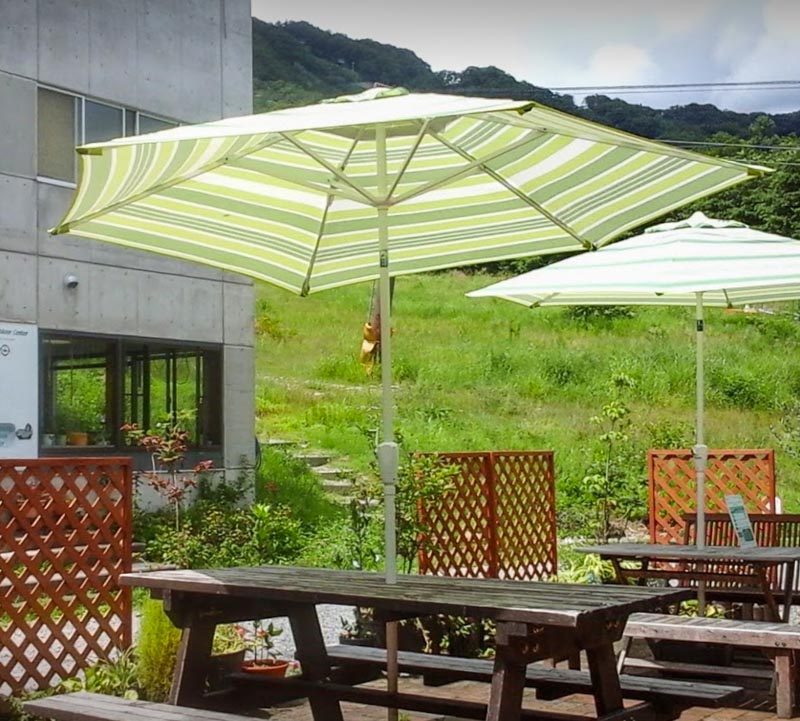 Roots Cafe
Conveniently located on the slopes of Happo One, Roots is a mostly vegan cafe (they do have dairy milk with their coffee) that serves quality comfort food for the health-conscious.
They serve up generous portions to satisfy hungry powder hounds, and have the best vegan baked foods in the region (don't miss the brownies). It is probably the healthiest place you will find in the ski resort. The smoothies and cookies are a big hit with the kids.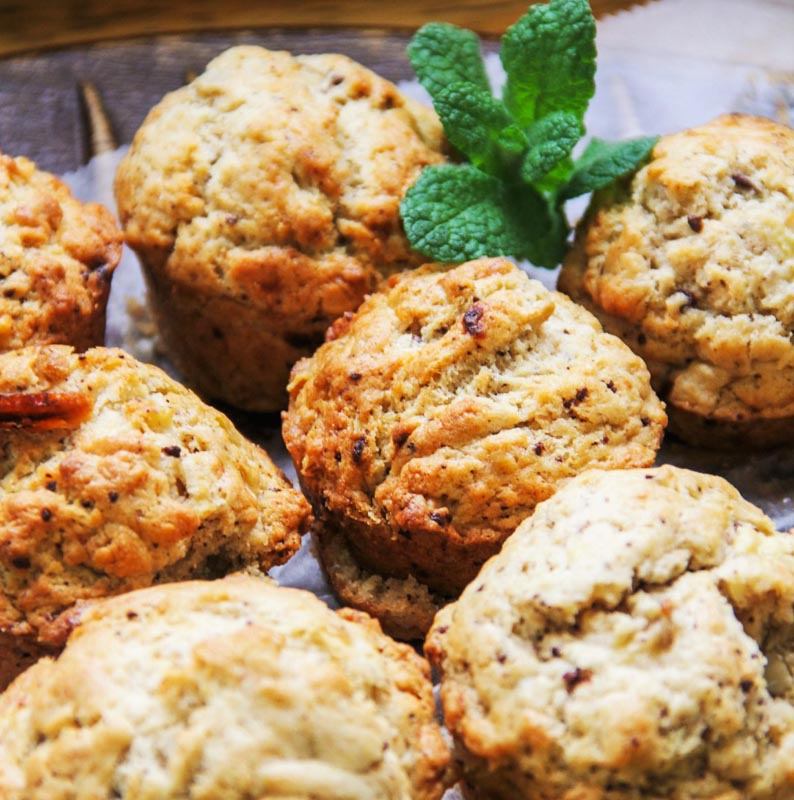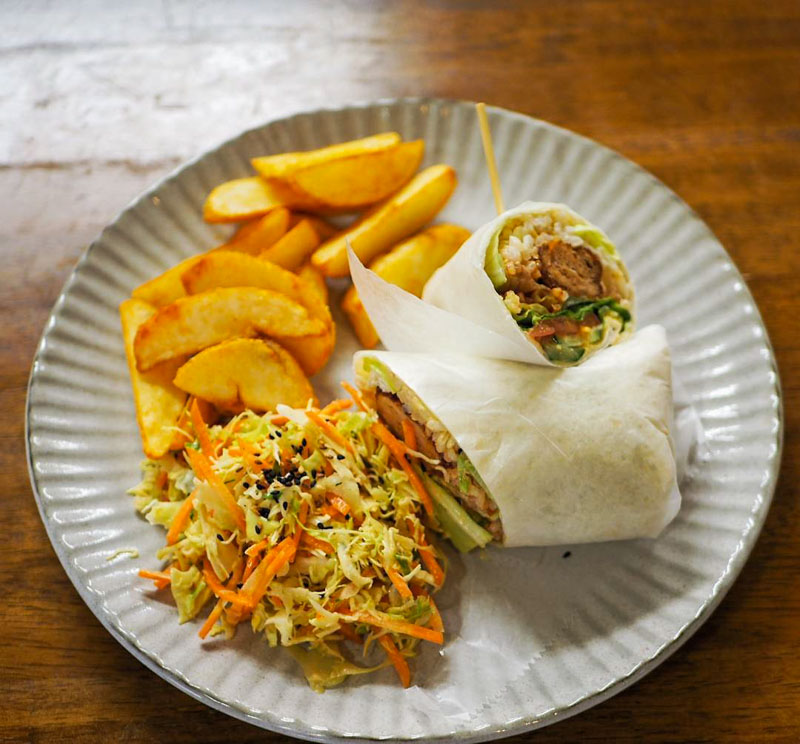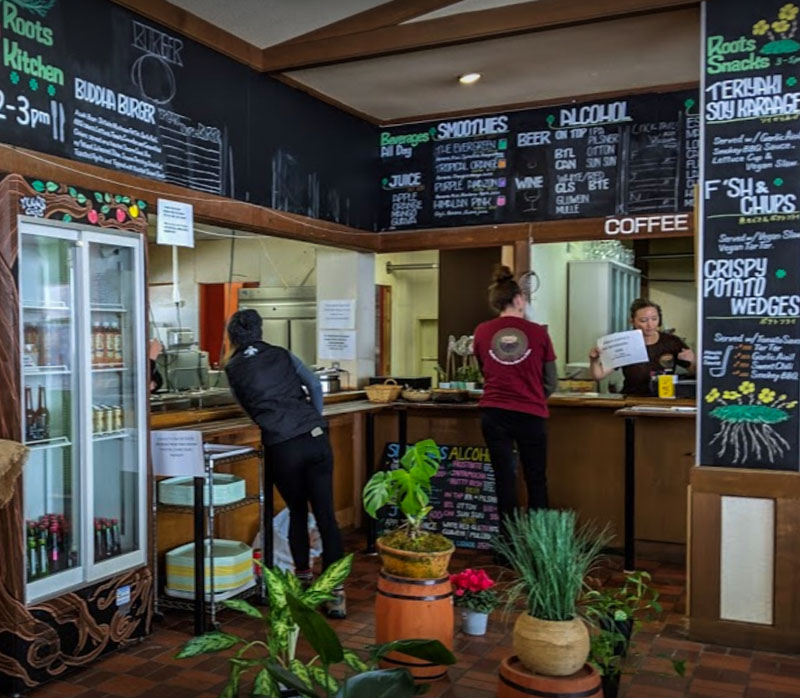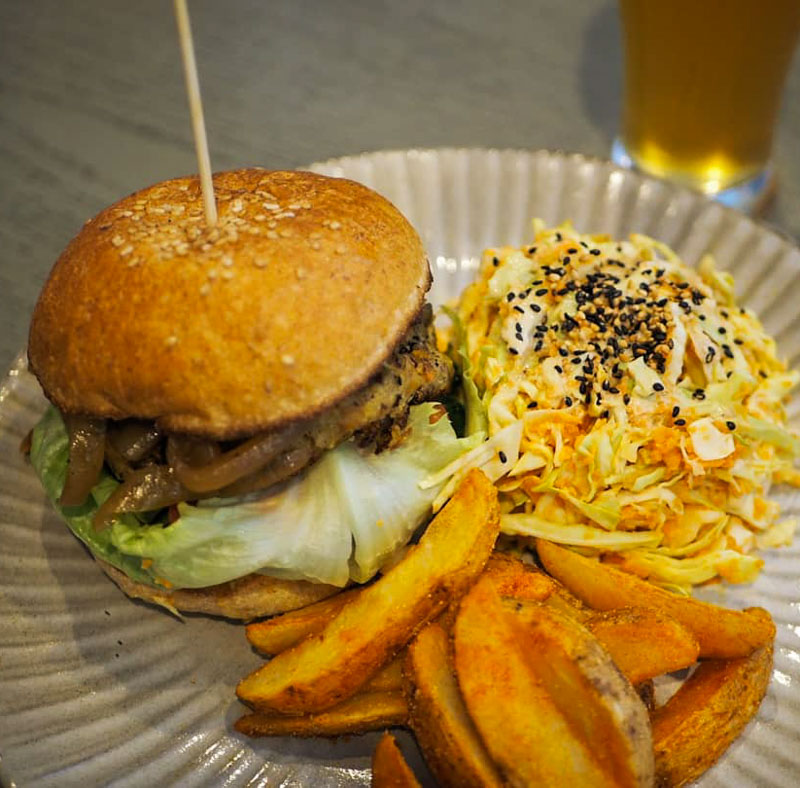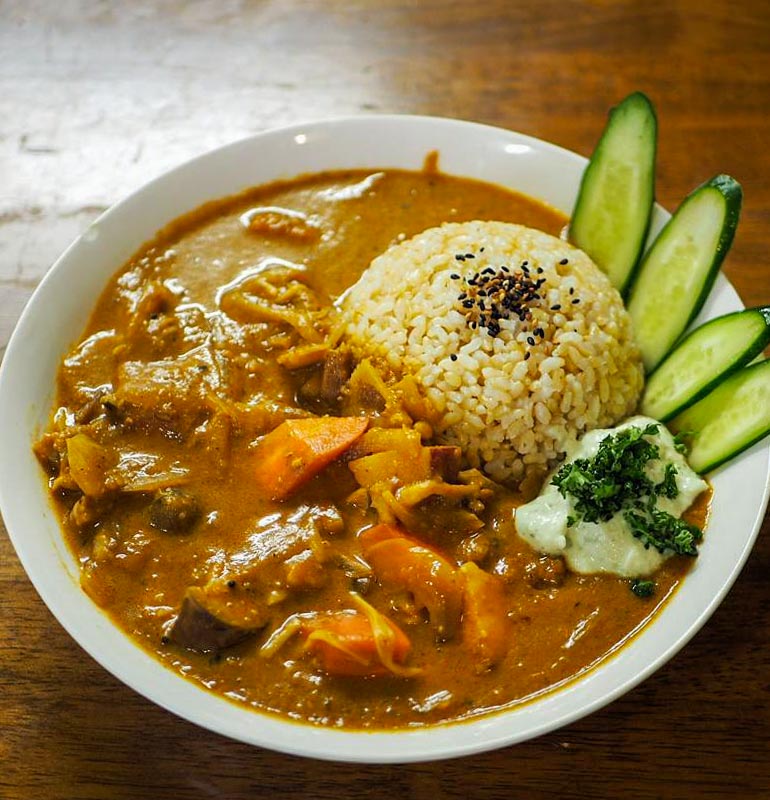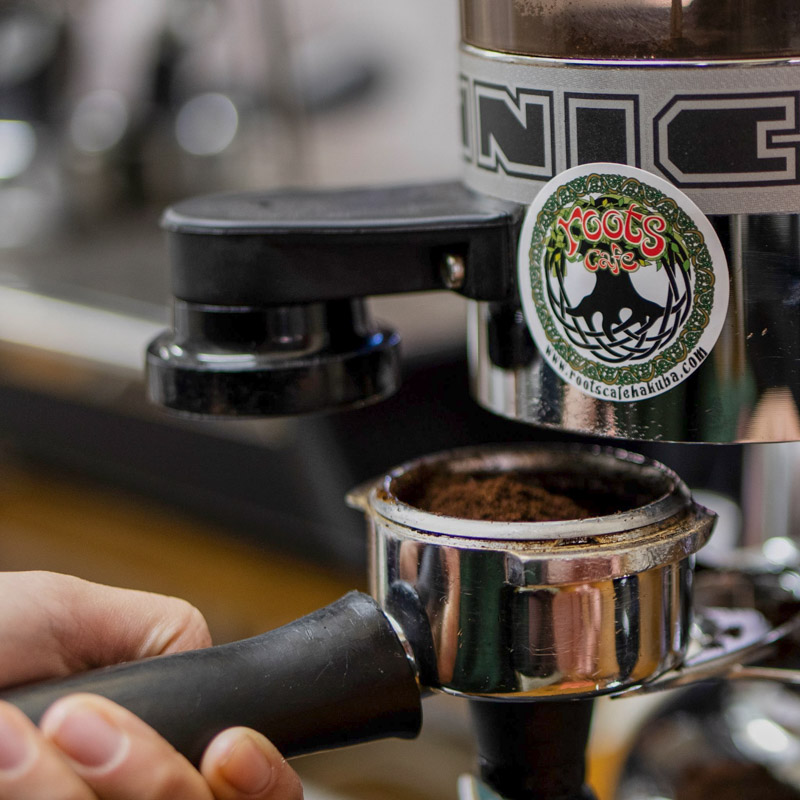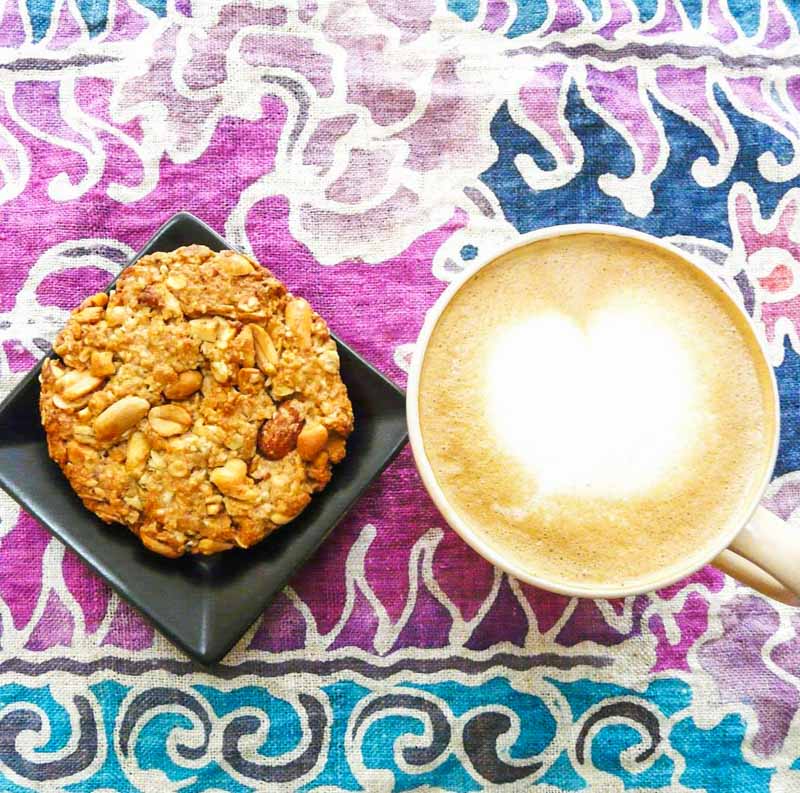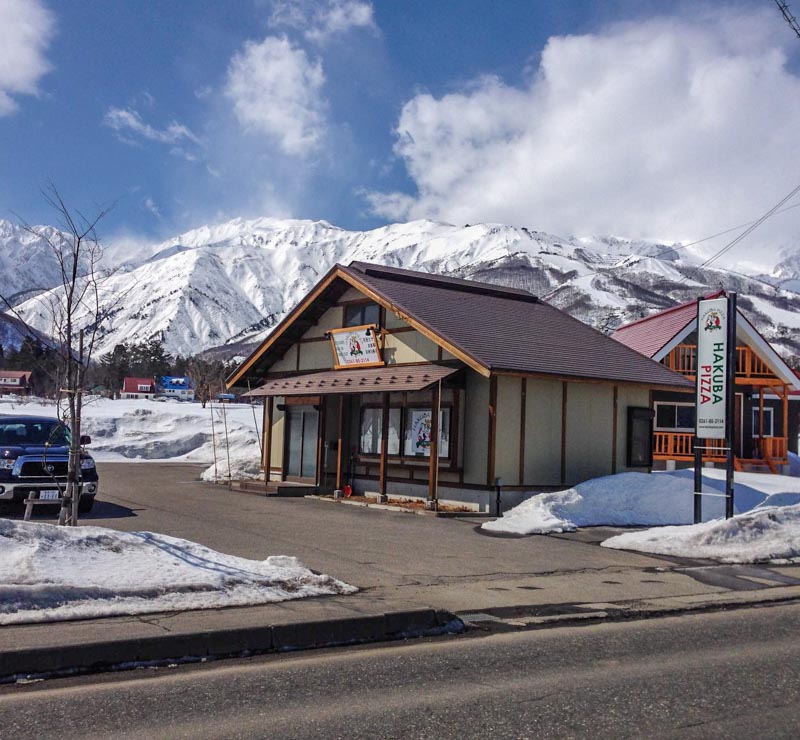 Hakuba Pizza
The family-owned, 20-seater Hakuba Pizza is another trusted place you can go to fill up on comfort food favourites (or save the trek to the log house, and order in for delivery when going out is just too much after a long day on the slopes). Their pizzas are loved for that thin and crispy base, plus toppings freshly prepared every day.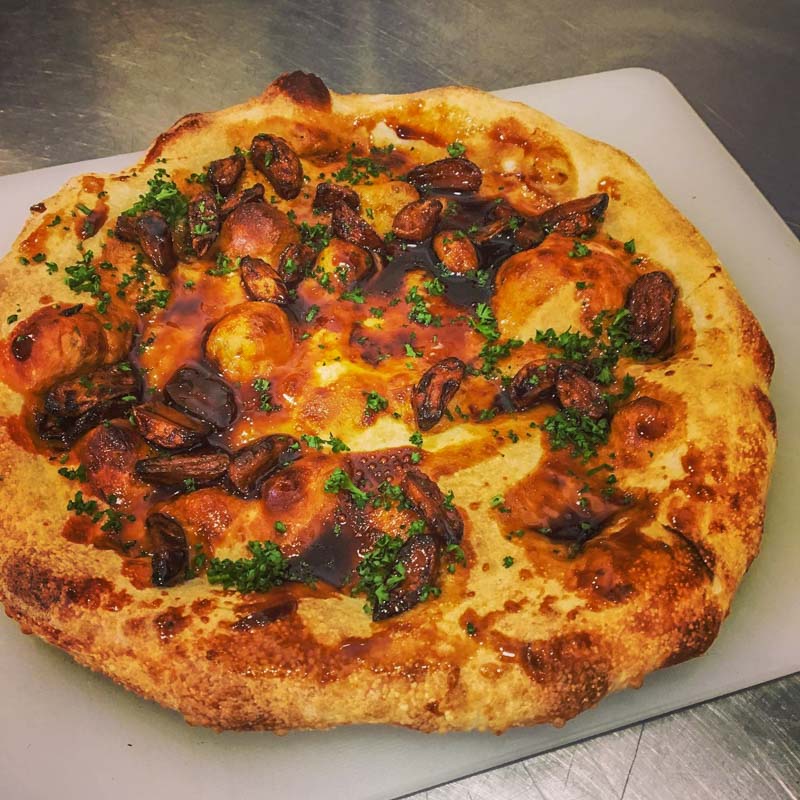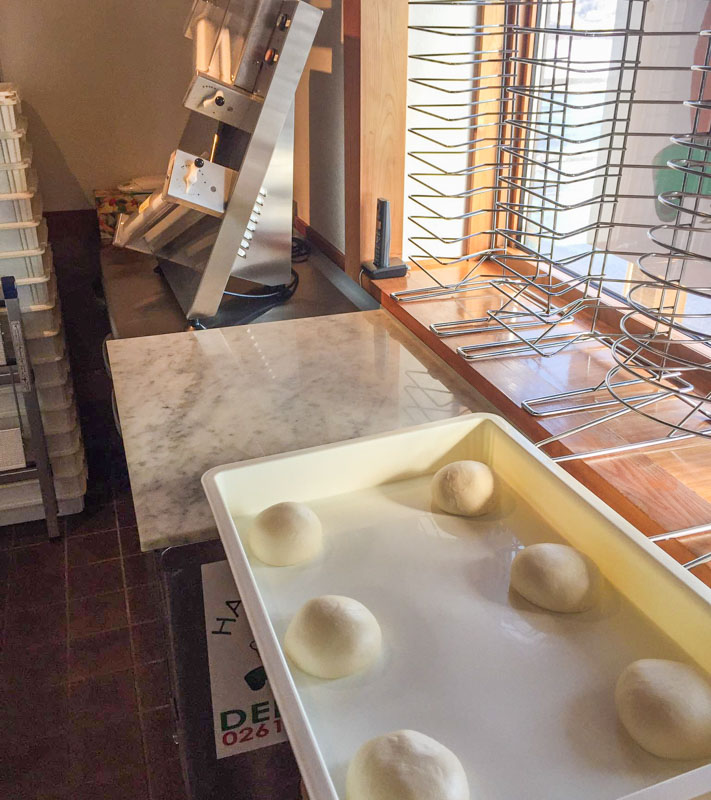 B.o.s. Okonomiyaki
B.O.S. is a cozy hangout in Echoland that specializes in okonomiyaki, the classic Japanese savory pancake, cooked on a hot place in front of you the way you like it. Perfect for when you just want a quick place to sit, some cool company, hot drinks, and a local snack done right.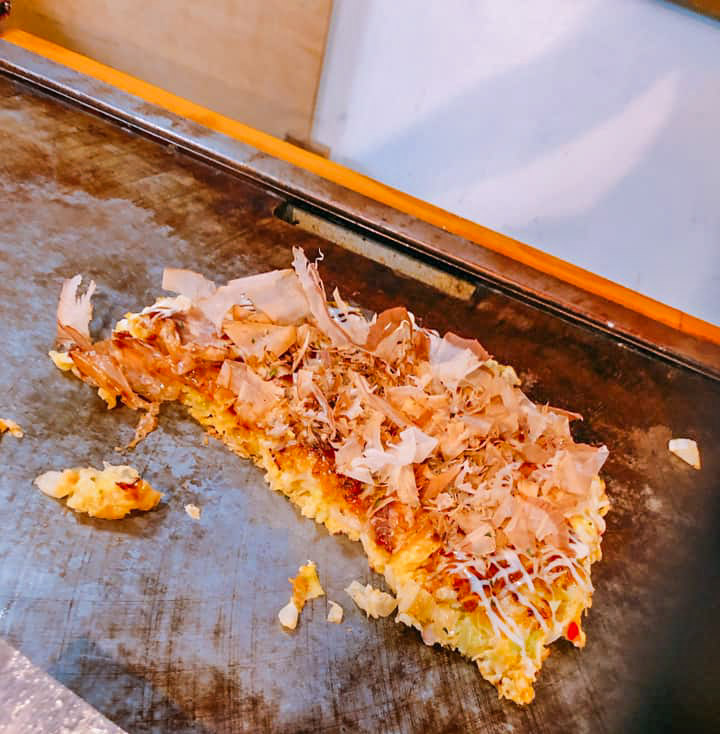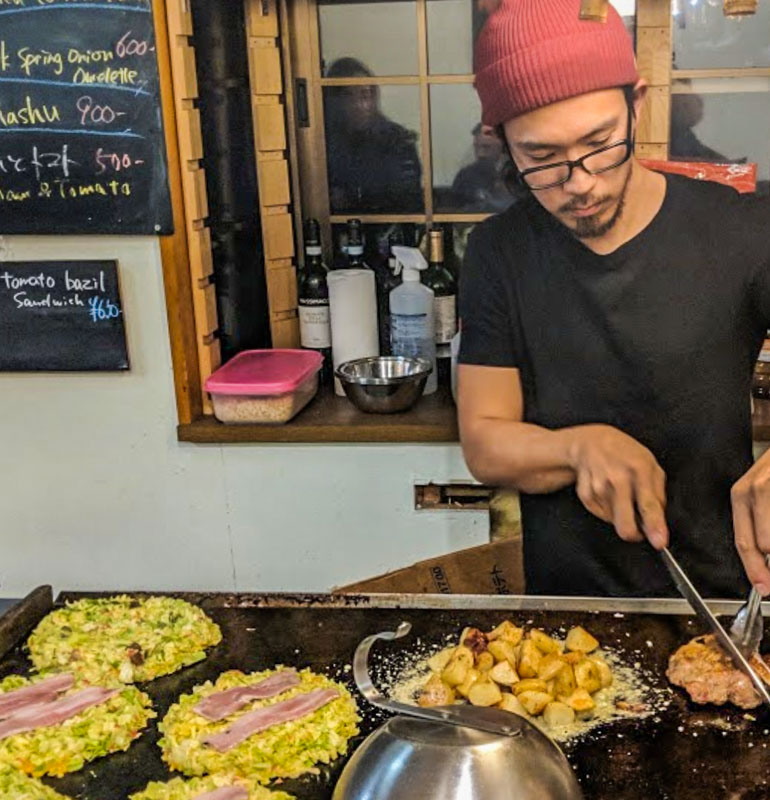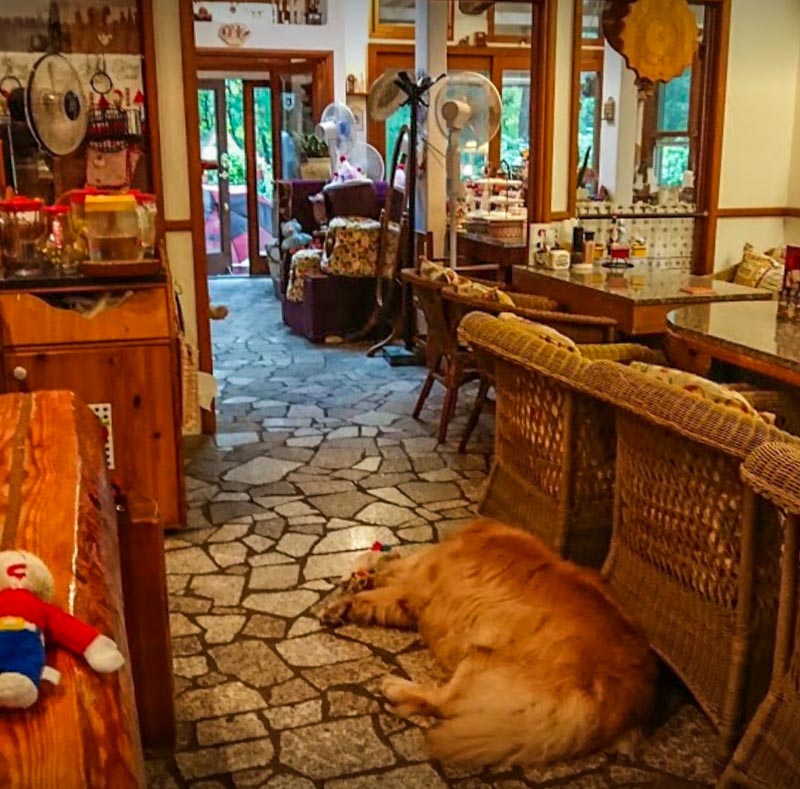 Mon Pigeon
Dog friendly (with their own friendly dogs, no less)? Fresh baked goods? Cozy atmosphere with a wafting scent of coffee? Checked, checked and checked. Mon Pigeon is a lovely patisserie hidden in the woods, perfect for a lazy afternoon in the sun.
The owners make all the baked treats in the house, from savory bread like cheese rolls to pretty cakes. They also serve up wood-fired pizza for lunch and dinner, accompanied by fresh brewed coffee!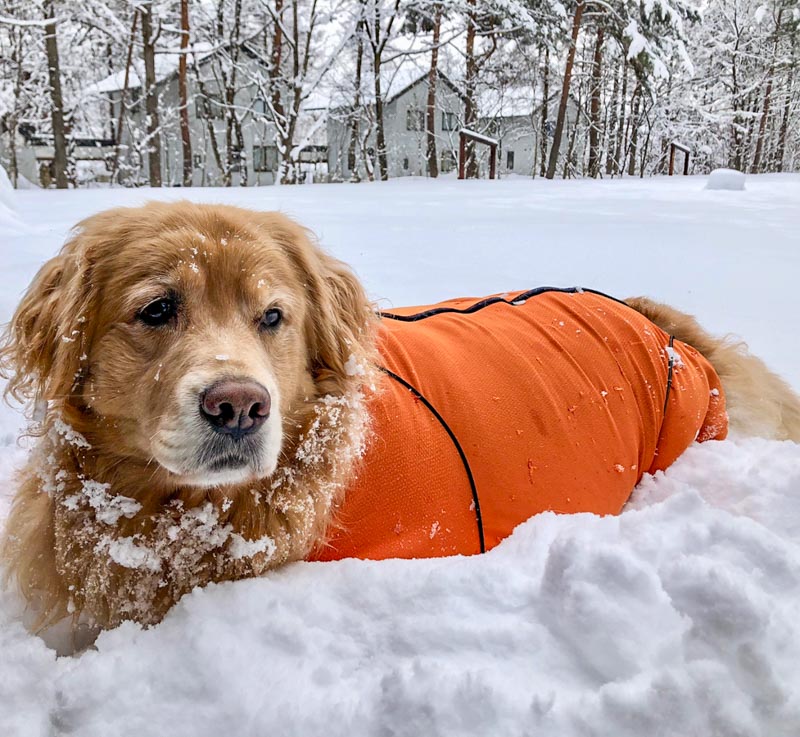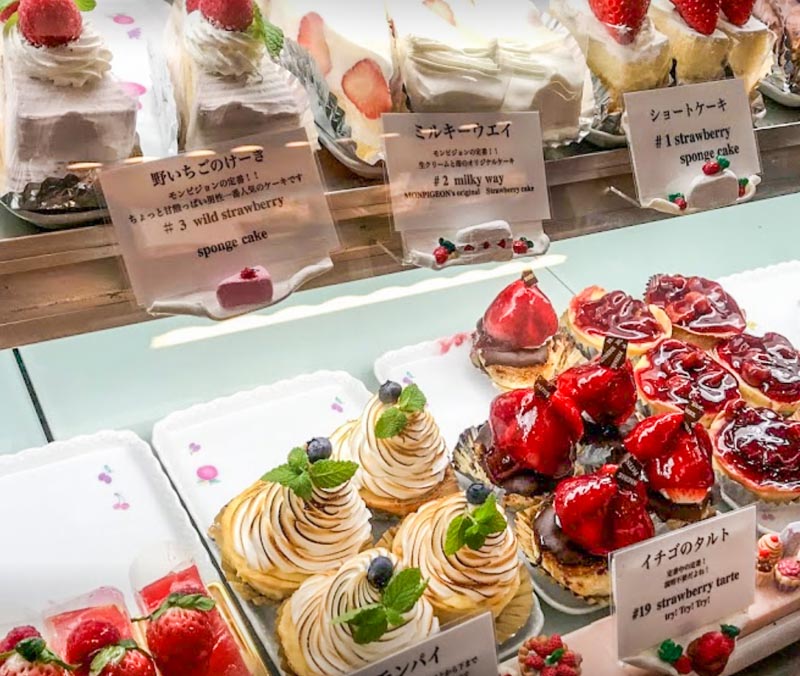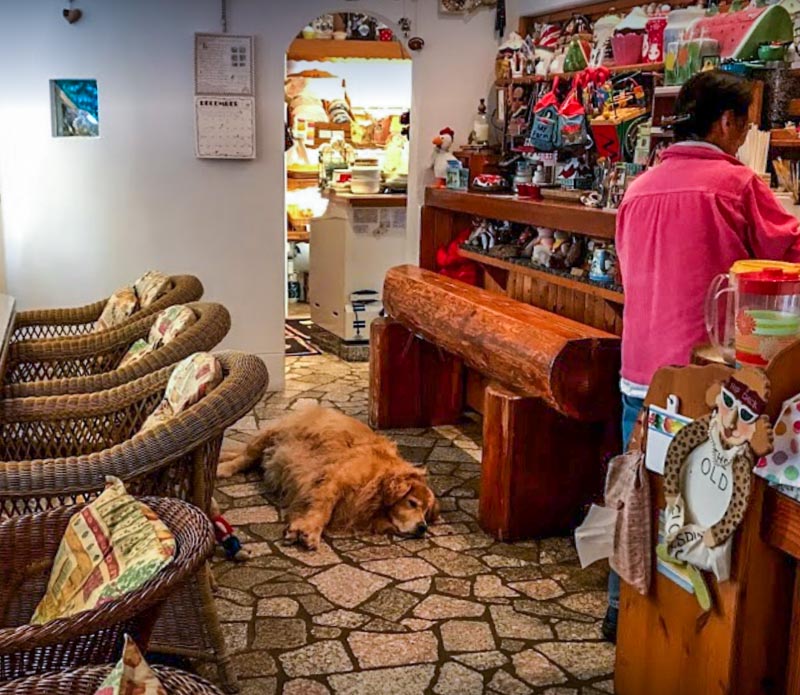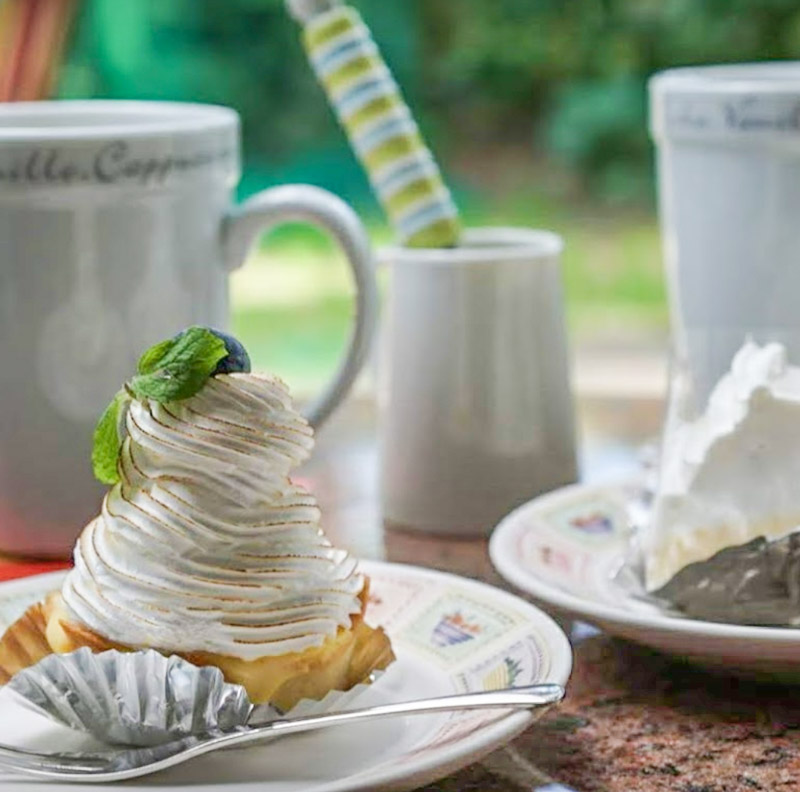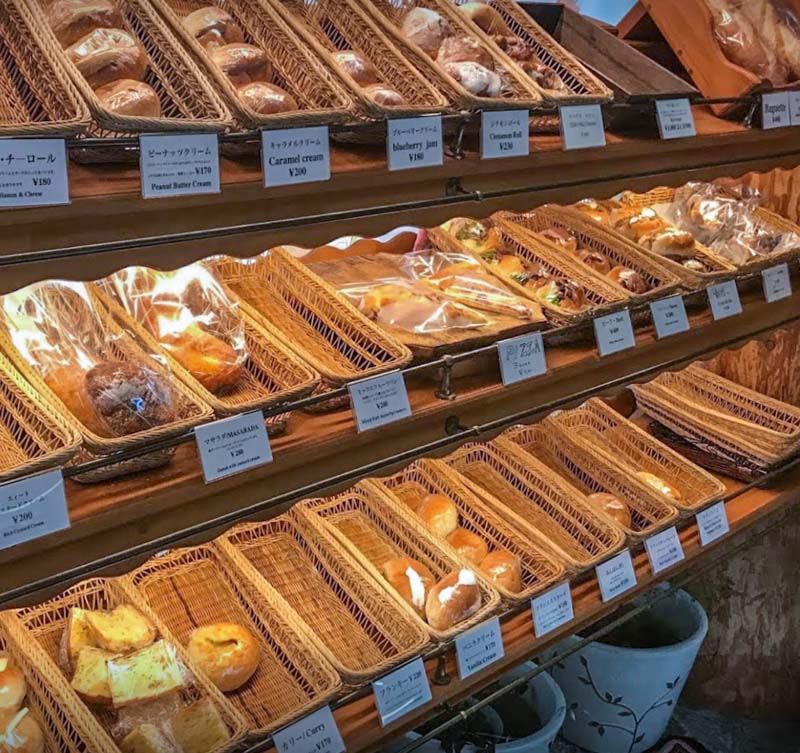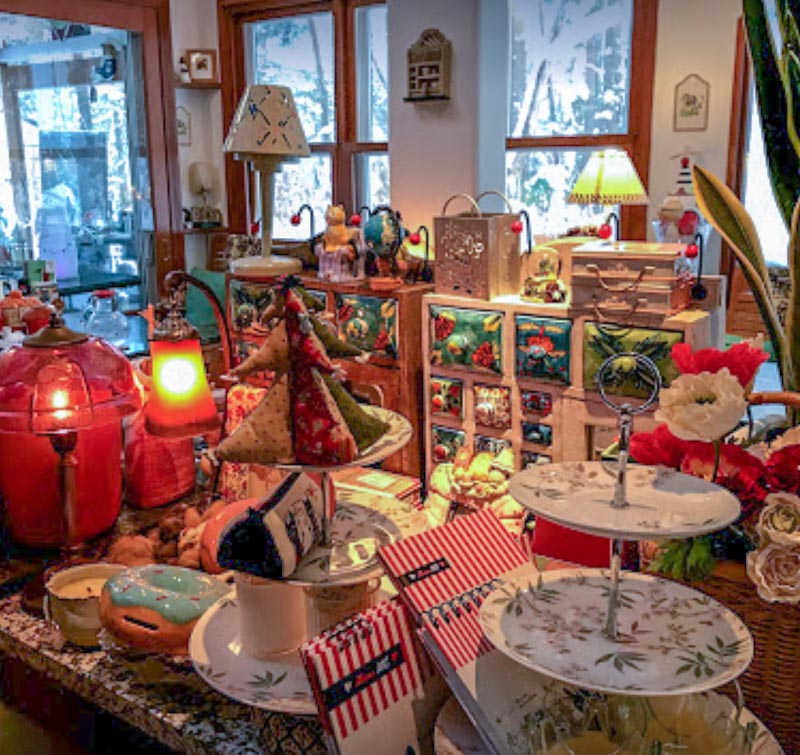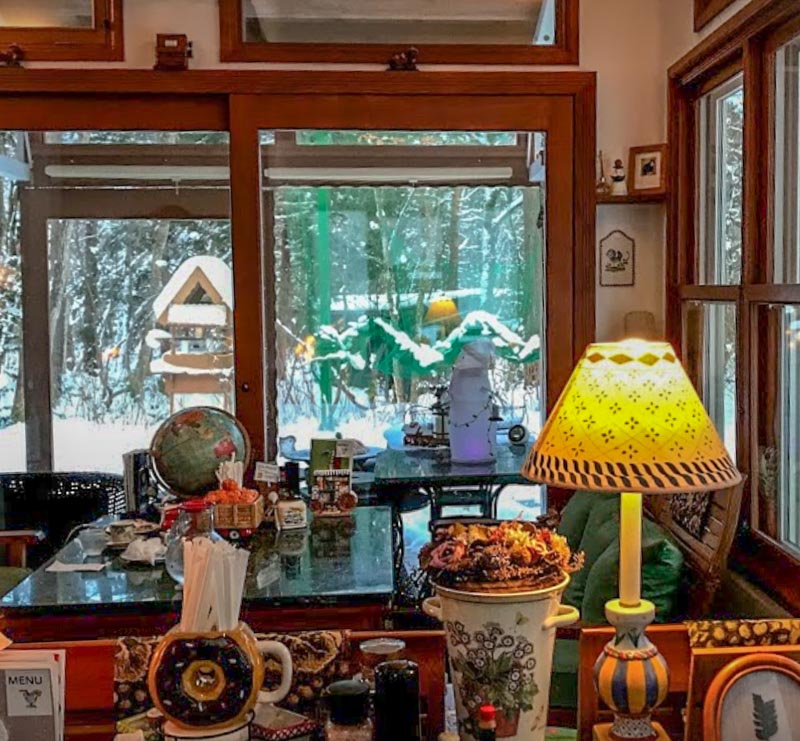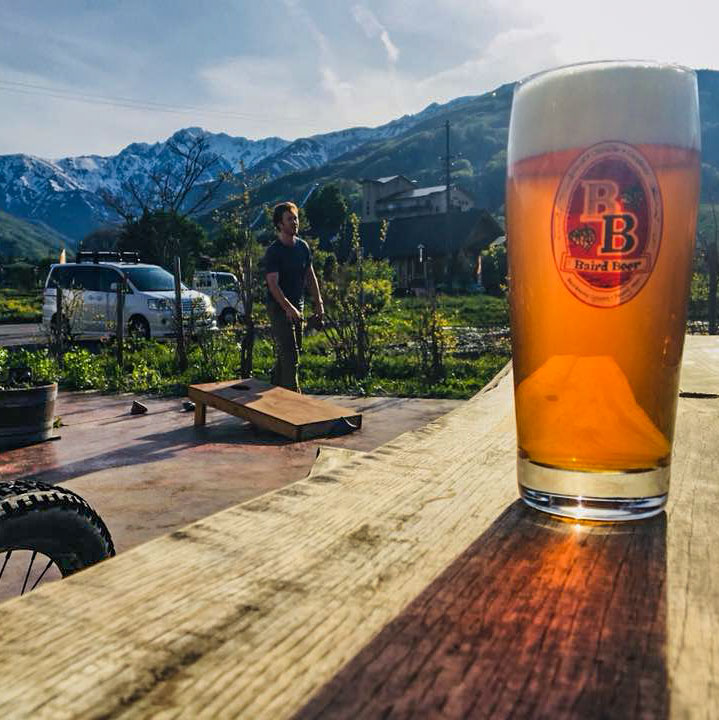 Hakuba Taproom
Hakuba Taproom is a chic bar newly opened in the Panorama Hotel, serving a wide range of domestic craft beers with a great view of the mountain, good music and a hipster vibe.
Sports play on the big screen and bar favorites such as fish and chips and homemade pasta are served. It is a fun neighborhood bar worth coming at lease once.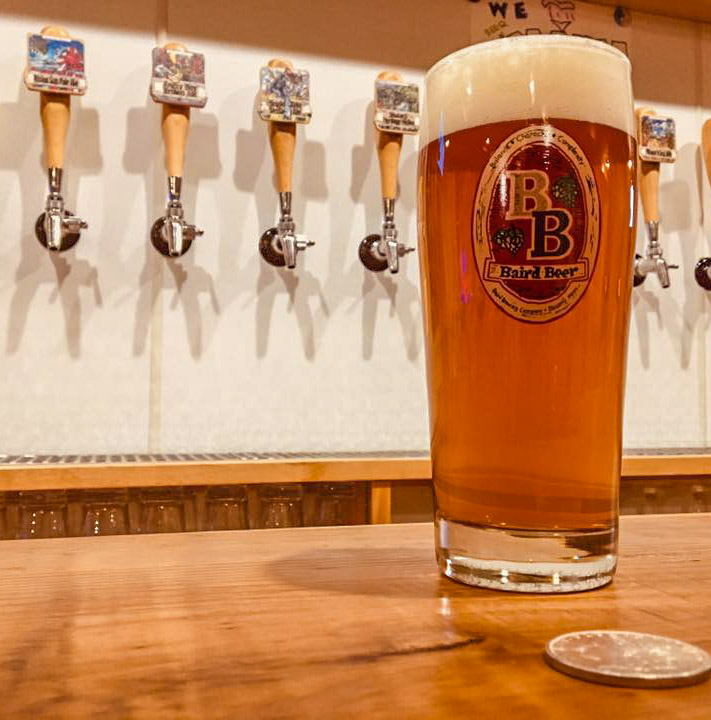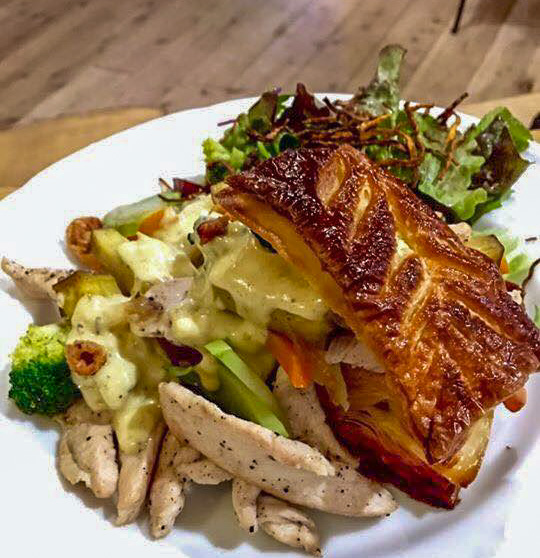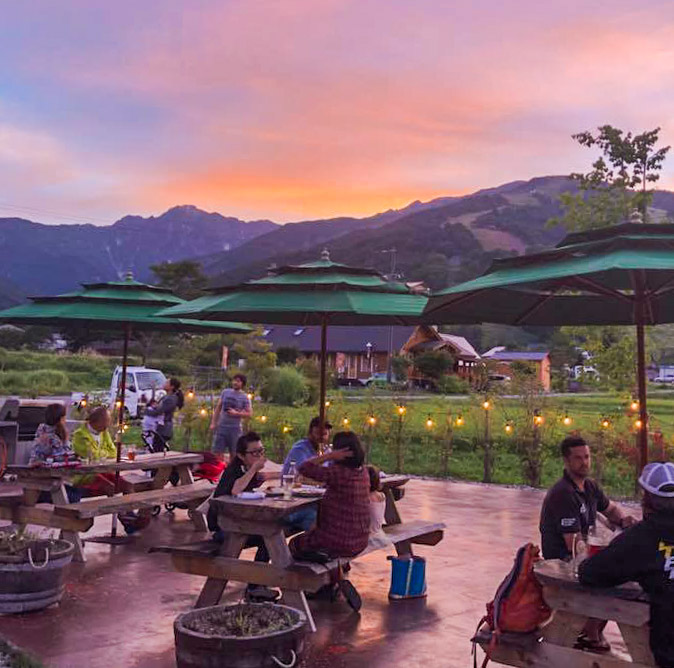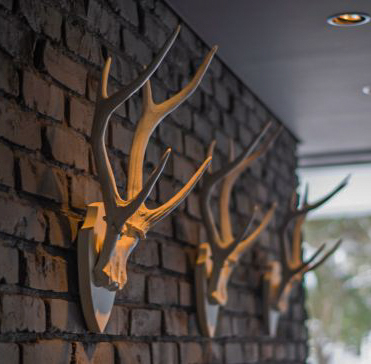 Antlers Restaurant
Antlers restaurant located at The Ridge offers a 'West meets East' fusion menu – aka a beautiful choice of Aussie dishes with a lovely selection of traditional puddings. The pub menu features delicisou burgers, while for formal dinner items, there are such options as lamb rack and grilled angel shrimp with creole. Fresh local produce and organic ingredients are used wherever possible, wine selection is extensive.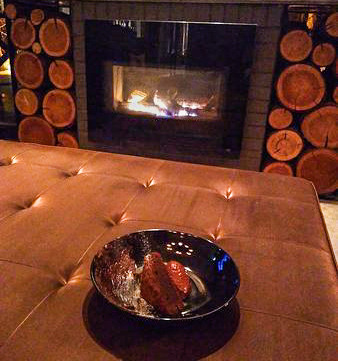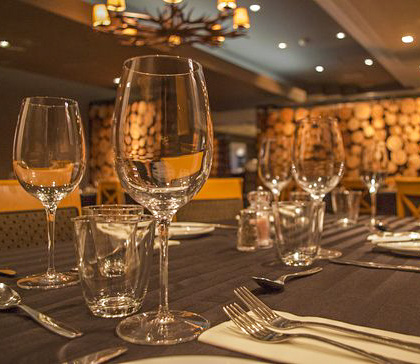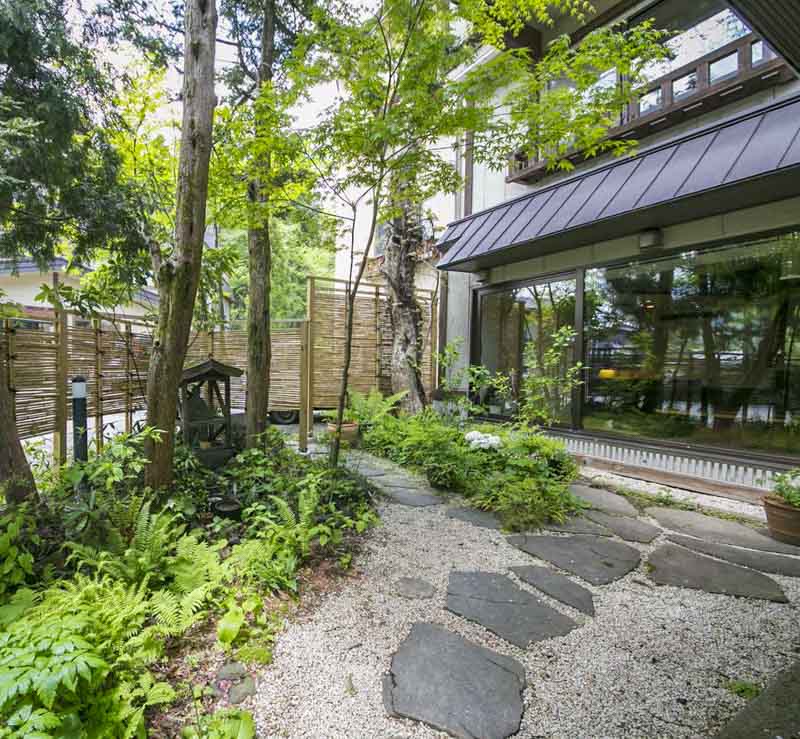 Hakuba Hifumi
As Japanese fine dining goes, Hakuba Hifumi is one of the top picks in the area especially ideal for more formal get-togethers and date nights. The place is part of a modern hotel serving up authentic Japanese fare, with premium items as Wagyu Shinshu beef, and more sophisticated options of sashimi platters. Guarantees a satisfying experience after a elaborate kaiseki meal!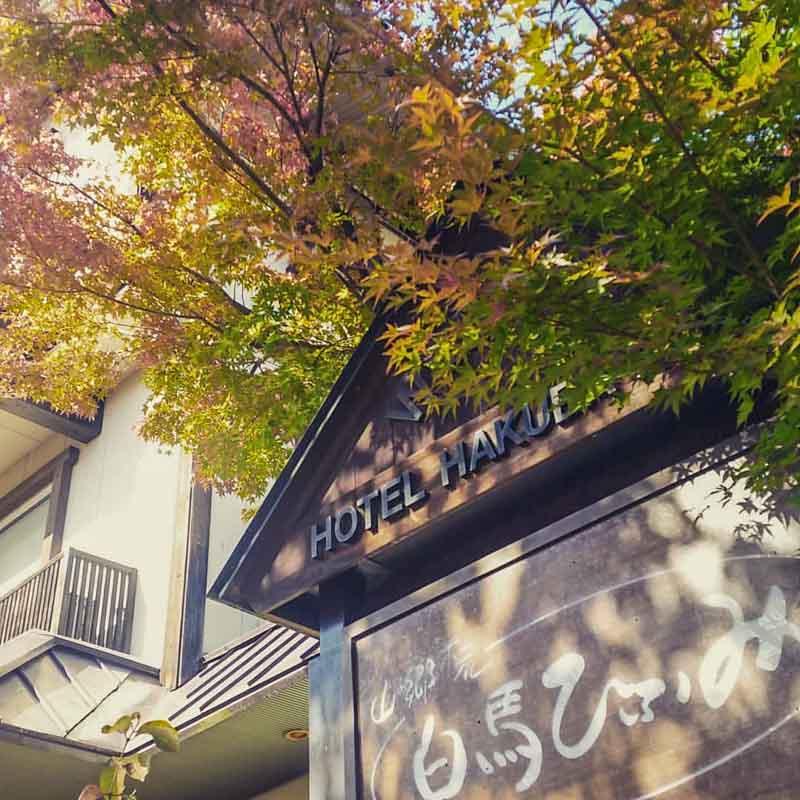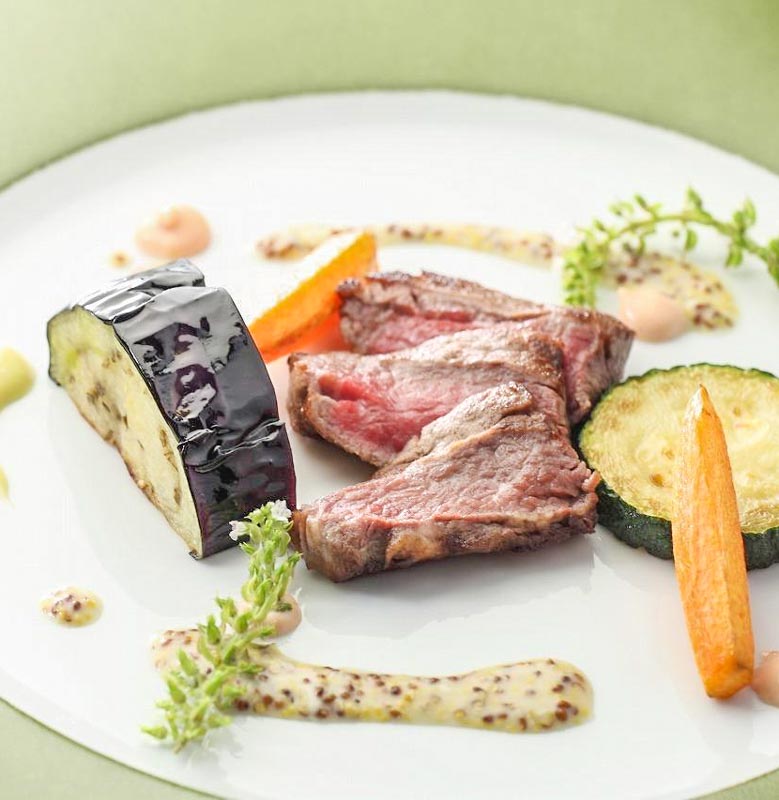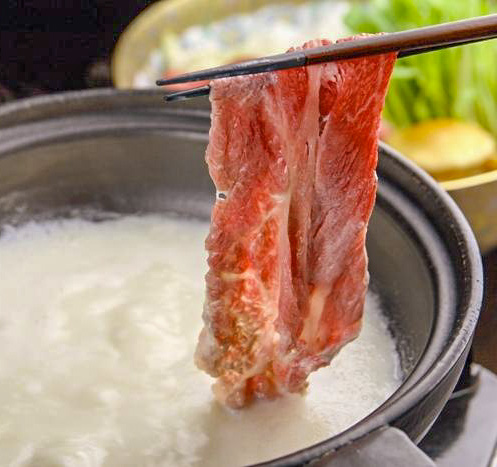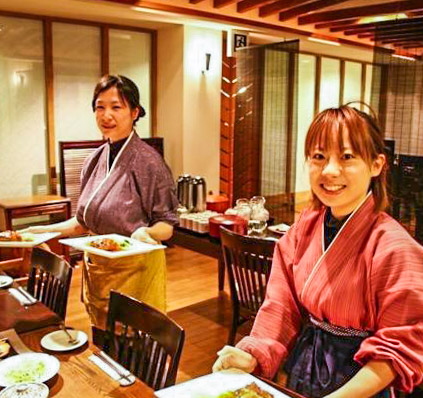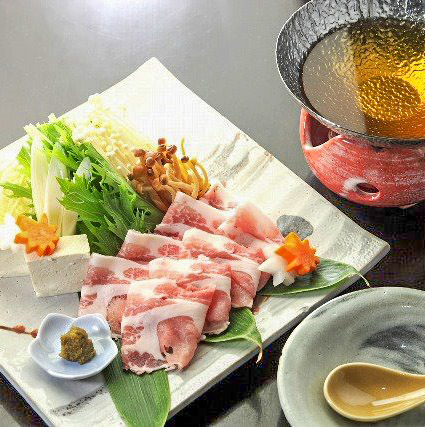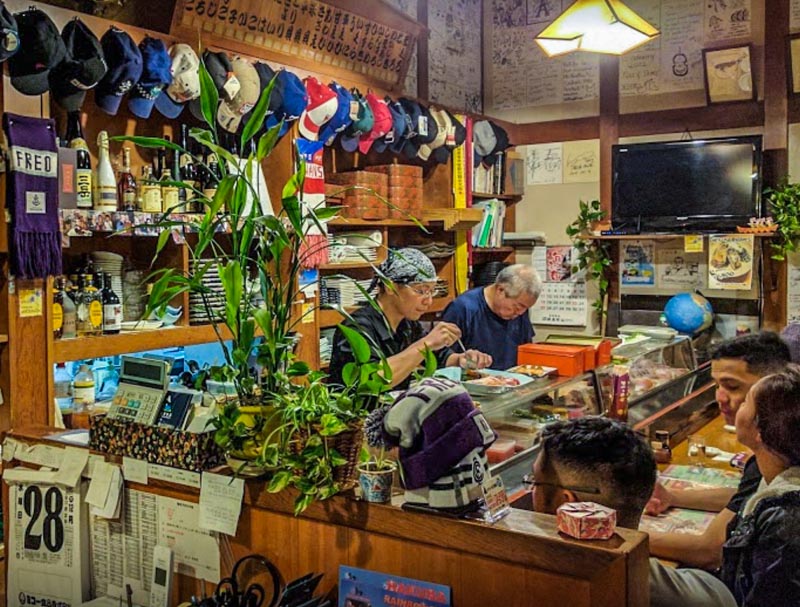 Kikyo-ya
Kikyo-ya along R 148 has grown to be a favorite sushi joint among locals and in-the-know frequent tourists alike. Location is right in Hakuba town within the 47 resort. There is a great selection of sushi items from seasonal local catch, while for non-sushi lover there are also lots of options. Kids would especially enjoy the tempura set.
Prices are reasonable and the traditional Japanese ambiance makes it even more worth coming back to. DO take your time going over the autograph walls, and have fun spotting the one signed by T-Swizzle.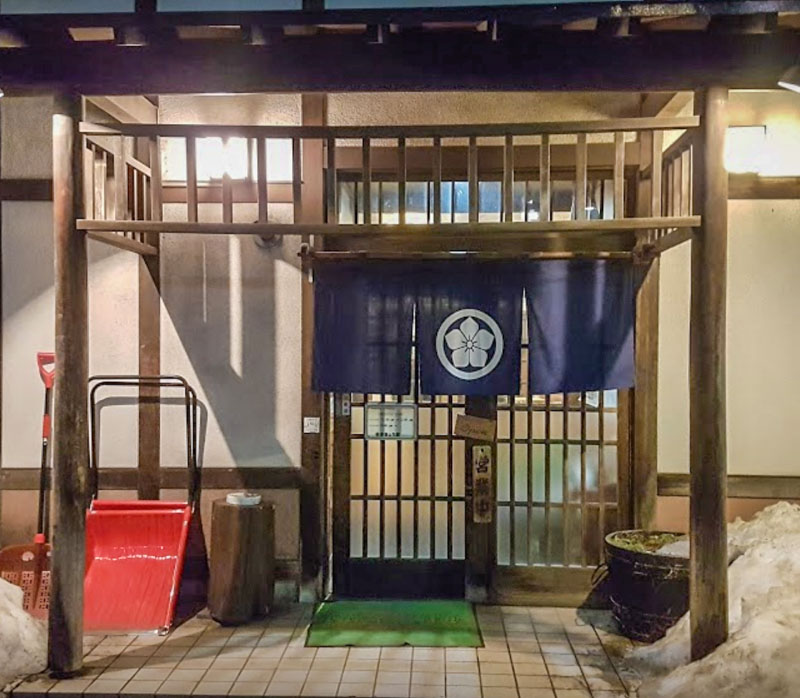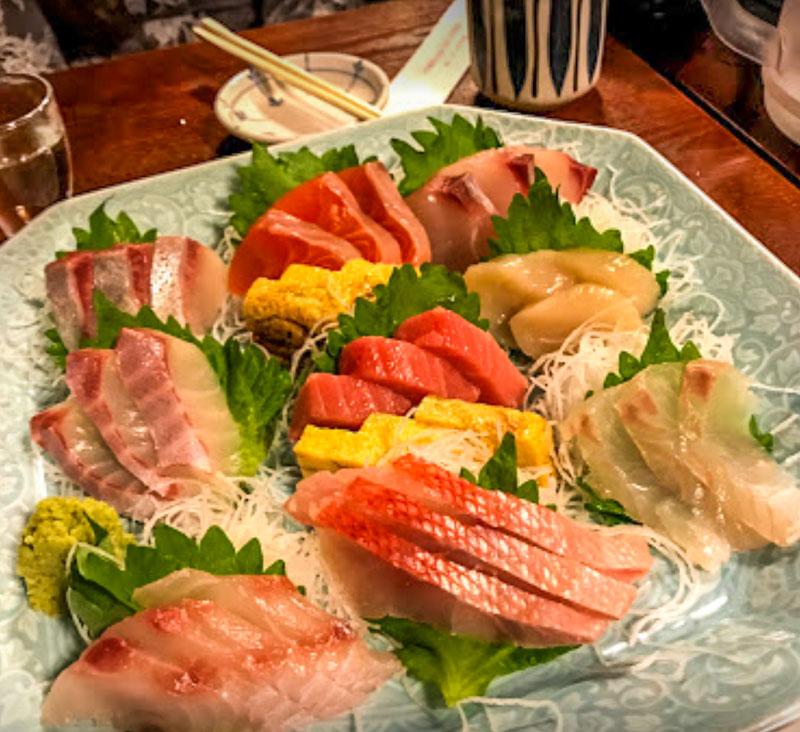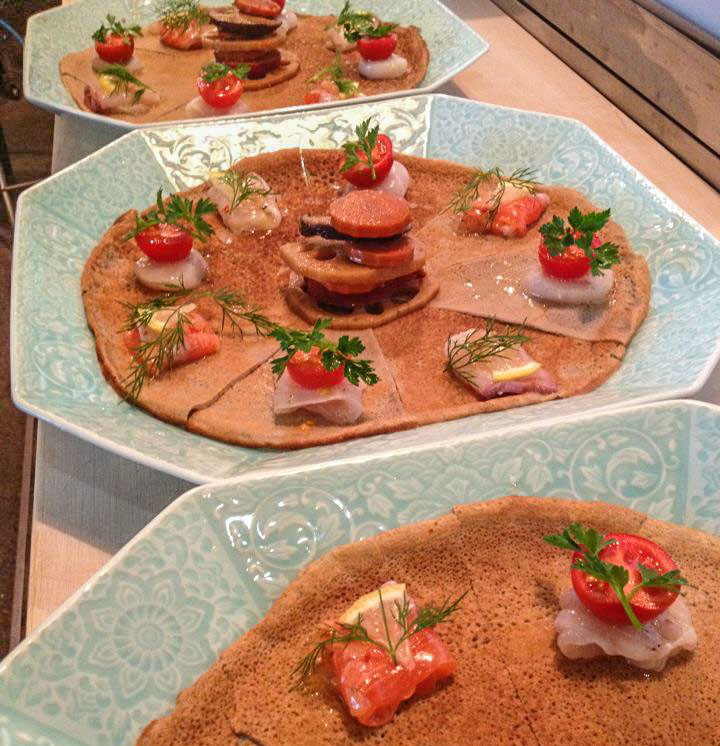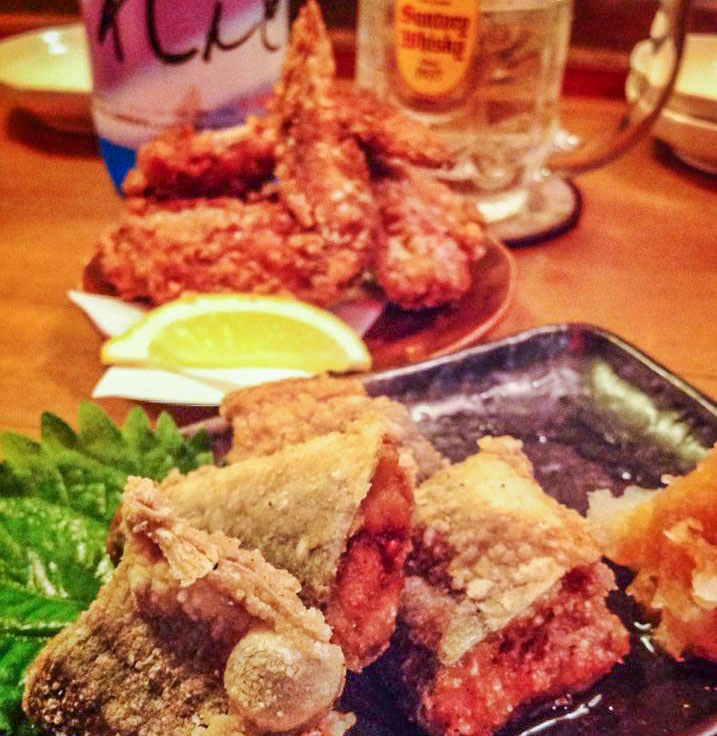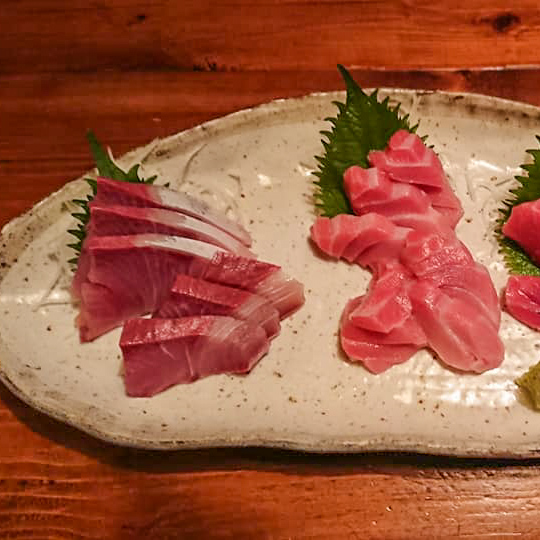 Izakaya Hie Hakuba
If you happen to be staying at Echoland and craving some quality Japanese tapas over fine sake, go for Hie just on the main street. The place is dimly lit and feels nicely intimate for couples. Great and comfortable atmosphere accompanied with a hearty selection of small dishes, all the way from skewers to stew through soba noodles to soak up the shots.
This lovely little izakaya (bar-restaurant) in Echoland is so popular that you'll need to make a booking; get your accommodation owner to set you up at least a day ahead. Expect all the usual izakaya fare here on a useful English menu, but you'll also find house specials such as seared tuna and avocado. Cosy atmosphere next to Mockingbird Bar.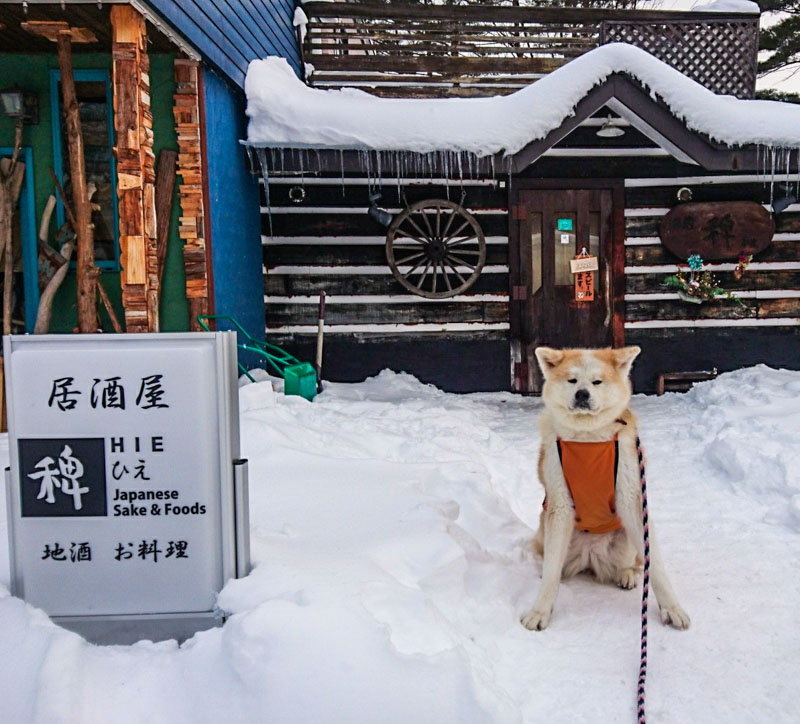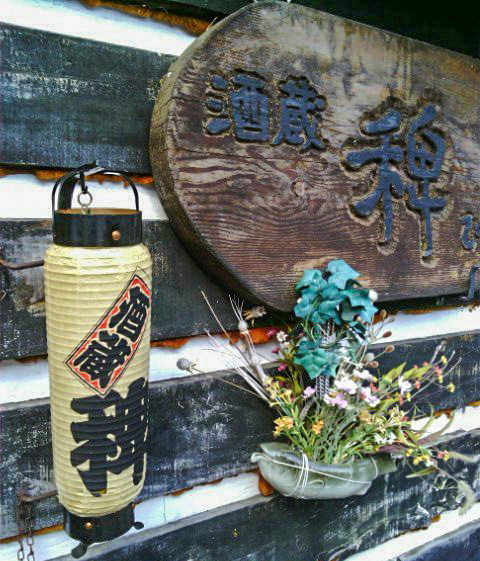 Soba Shubo Zen
Another great informal dining hidden loved for authentic soba dishes, Soba Shubo Zen is hands down our first choice for family outings. The homemade tofu and egg cake are big hits. They also offer a great choice of sashimi and sushi.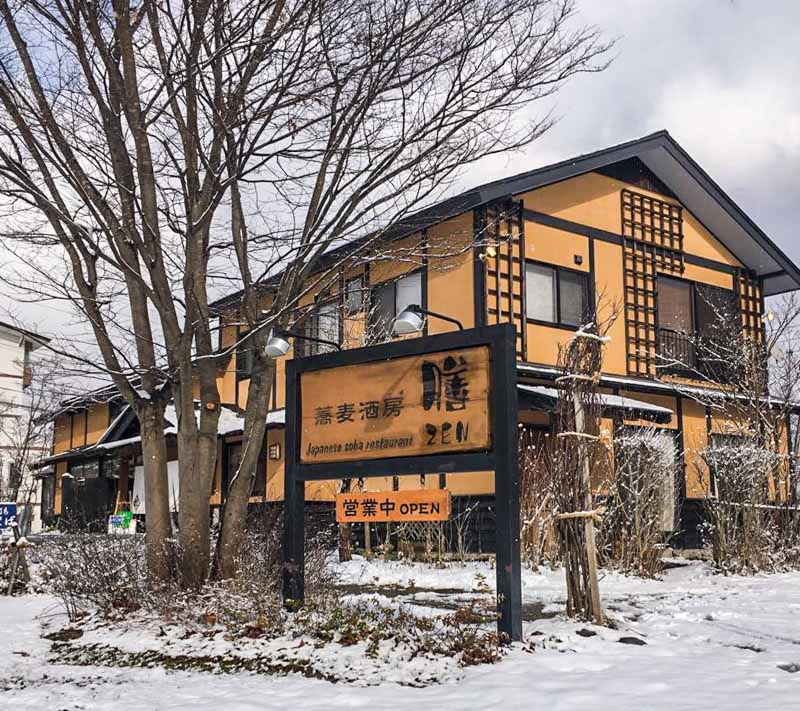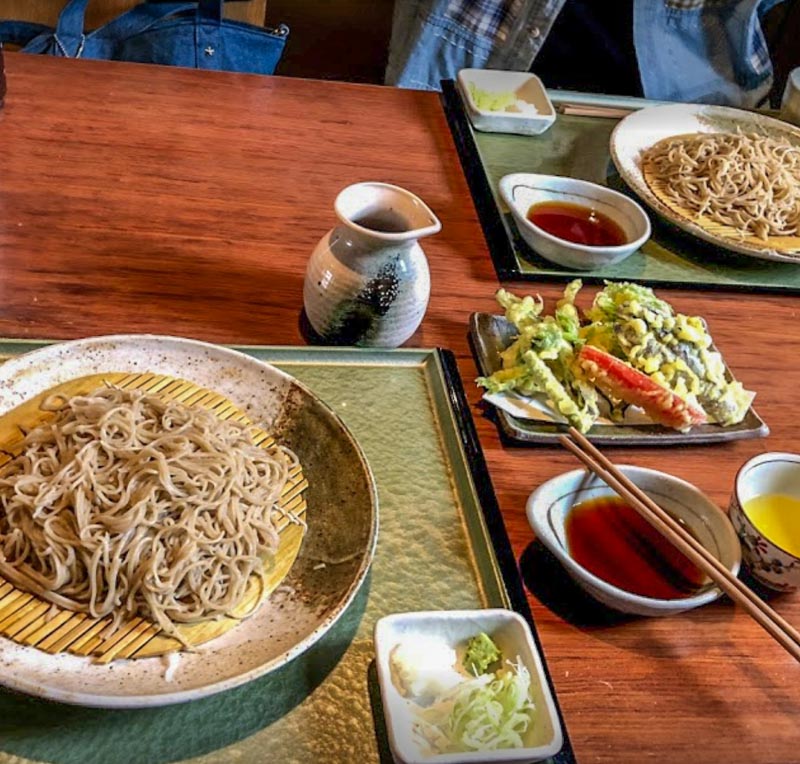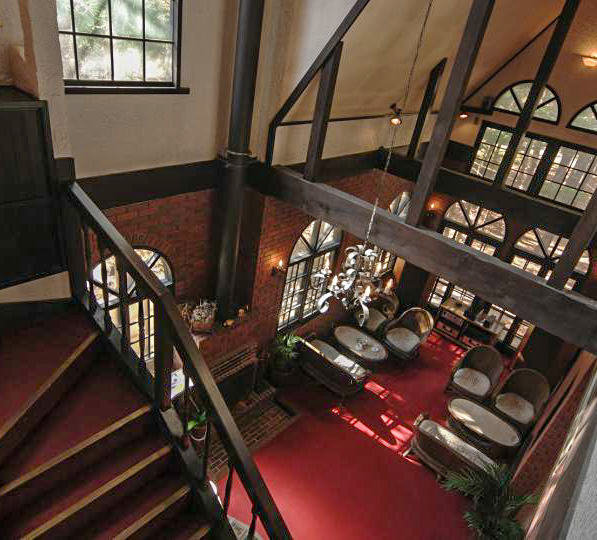 Traumerei
Tucked in a decadent hotel near the Echoland main street, this French diner place is voted the No.1 French restaurant in "Jaran" East Japan. In fact, some guests stay in the hotel just for the good old-fashioned French "auberge" experience here. Date nights, special occasions or milestones in Hakuba? Seriously, this place needs to go on your bucket list.