Niseko first caught the eye of International tourists as a destination unrivalled for the quality and quantity of its snowfall. However, as visitors returned to their own countries their tales of bottomless powder runs were also sprinkled with stories of the almost as endless après ski dining options and slowly, but very rightfully so, the region has become just as famous as a culinary hot spot as equally likely to satisfy the most intrepid astronaut as any powder hound.
Much has been written over the years of many of Niseko's restaurants, giving a few of them almost legendary status (and the associated legendary waiting lists) but to those visitors who have perhaps visited multiple times or who are looking for more out of the way or authentic options for dining, we offer here our pick of some our hidden dining gems for consideration on your next trip to Niseko or it's surrounding Shiribeshi area.
NOTE: It is best to check with our concierge or check with the restaurants directly about their operating hours.
Sumika すみ家
Izakaya/Yakitori
Recommendation: tontoro
+81 (0)136-22-0867
1-20 Kita 4 Jonishi, Kutchan, Abuta District, Hokkaido
Standing literally in the shadow of the legendary Torimatsu, made famous by Anthony Bourdain's visit, lies a nondescript Yakitori restaurant that has been a favorite of locals for generations. Standing outside the restaurant you will be forgiven if you think you are in the wrong place as you stare and a slightly worn building that resembles any other Kutchan residential home, the only clue that you are not about to enter somebody's abode is the small sign next to the front door – すみ家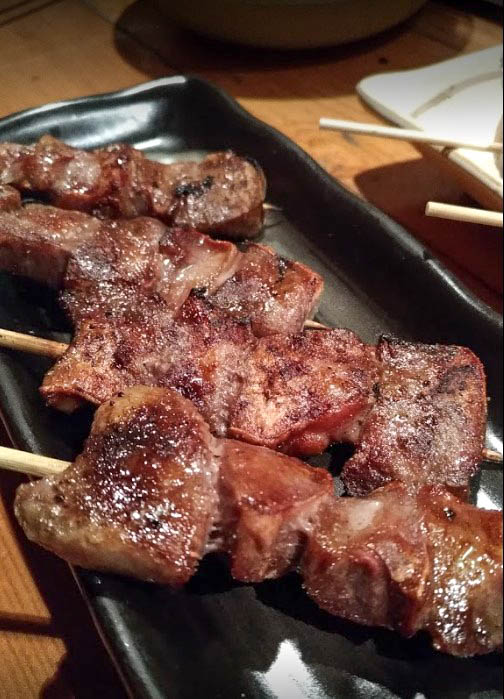 Not much English is spoken here but ordering is very easy with the English menu and the welcome for any international guests is warm and authentic.  Booking a few days in advance is recommended and getting their on the earlier side of the evening is advised for those who don't like being squeezed shoulder to shoulder with hungry Kutchan locals who tend to arrive around 8pm. A sample of just a few of their varied dishes and you will completely understand the enduring popularity of this local gem.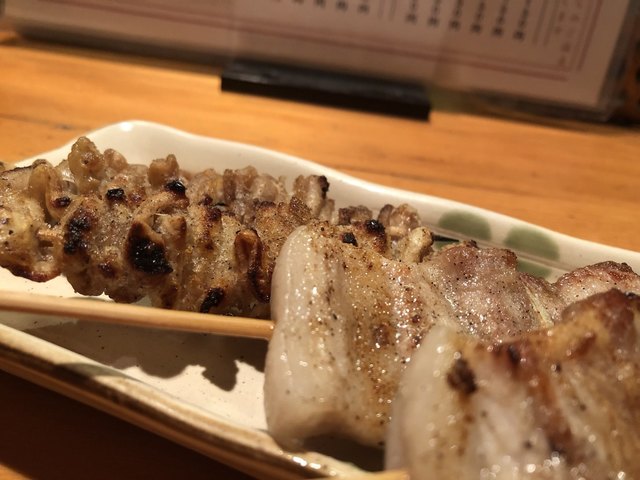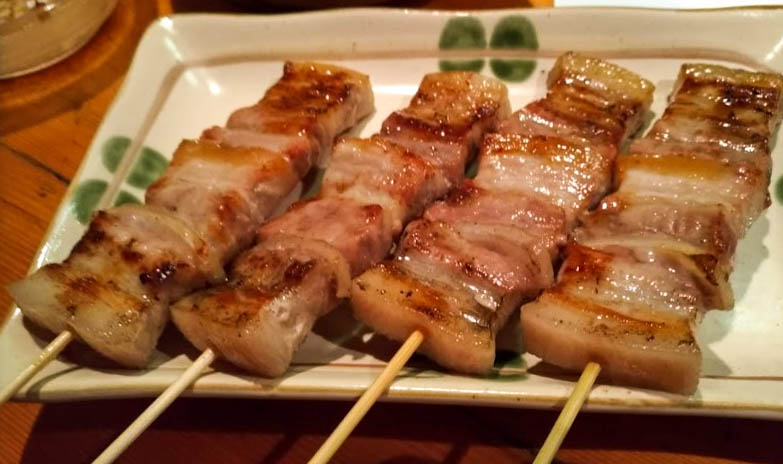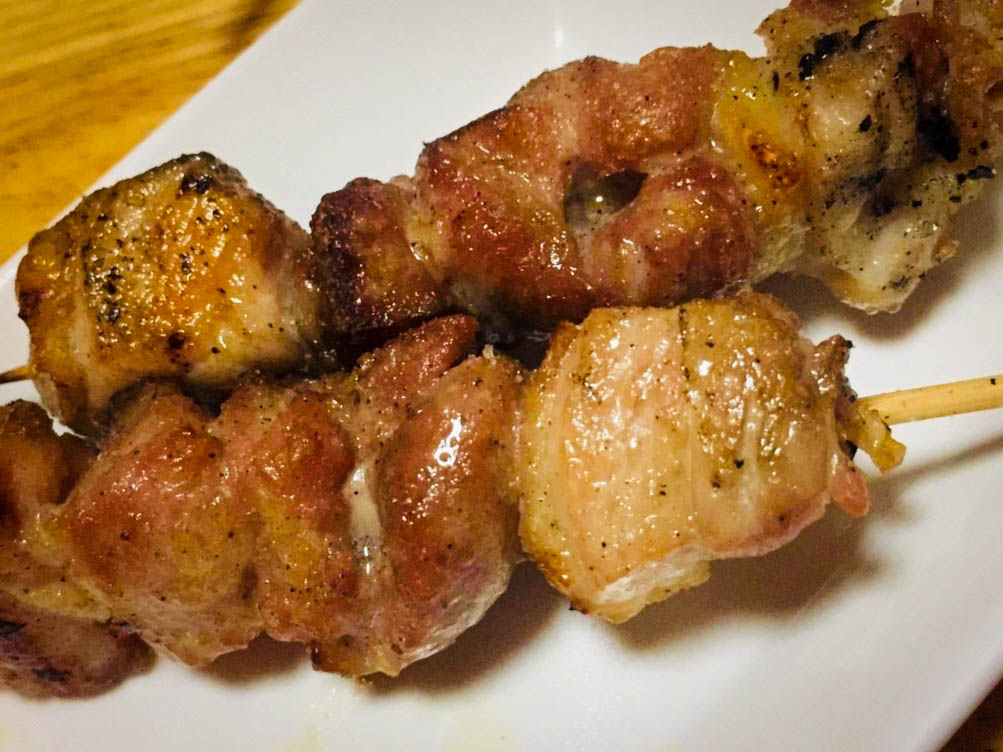 Sumika has been a family-run business for over 16 years, the matriarch is a farmer by day and the master of the coals at night while her husband operates the adjoining butchers shop that holds one of the secrets to their simply delicious yakitori. A huge variety of sticks are on offer from the usual pork and chicken through to the more adventurous gizzards, heart, beef tongue, tuna cheek all of which are cooked to order and presented beautifully with the appropriate side condiments. Our favorite has to be the tontoro – the Rolls Royce of pork, sizzling skewers of fatty cheek, neck or shoulder that quite literally melt in your mouth.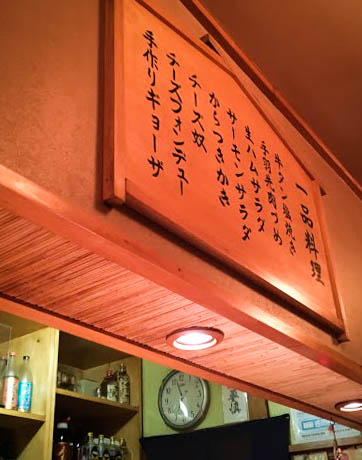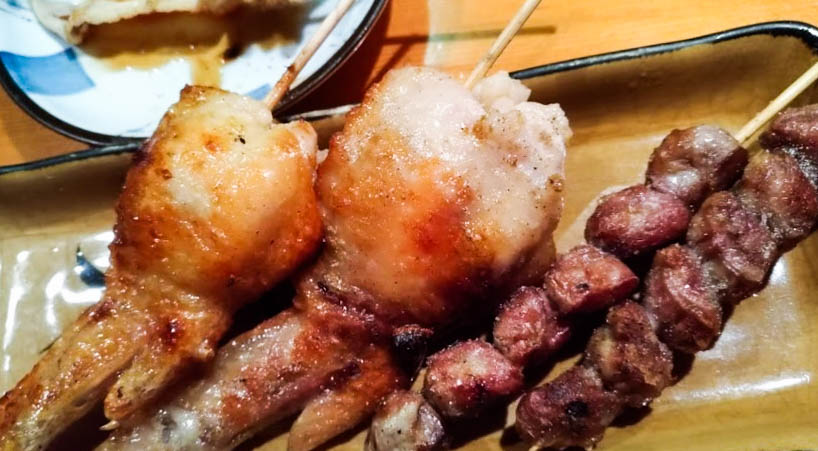 Soba Restaurant
Recommendation: "Jimono-ko" soba
+81 (0)134-33-1212
2-19-14 Inaho, Otaru 047-0032, Hokkaido
If Sumika is proof that the best meals can often be found in the most outwardly surprising locations then Yabuhan is proof that every rule is meant to be broken and sometimes what you see is what you get.
And what you get is stunning.
Nestled into the busy business district of downtown Otaru, the restaurant is situated inside the former home of Yujiro Kanazawa, a wealthy merchant. Walking through the door is similar to being transported back in time and once you are inside, the hustle and bustle of the city outside immediately fades to nothing. If the adage about eating with your eyes is true then the decor of the building has to play apart alongside the lovingly prepared dishes served here. Many original features of the former merchants home have been incorporated into creating a space that is both dripping in history and extremely relaxing to be a part of.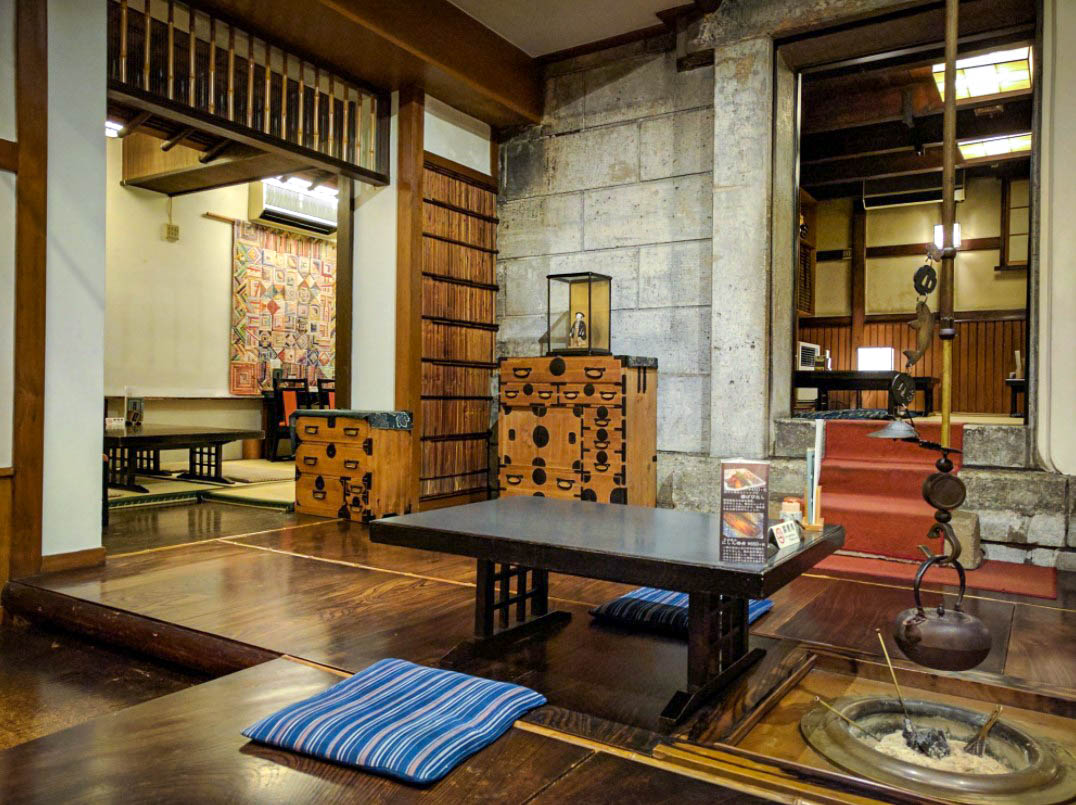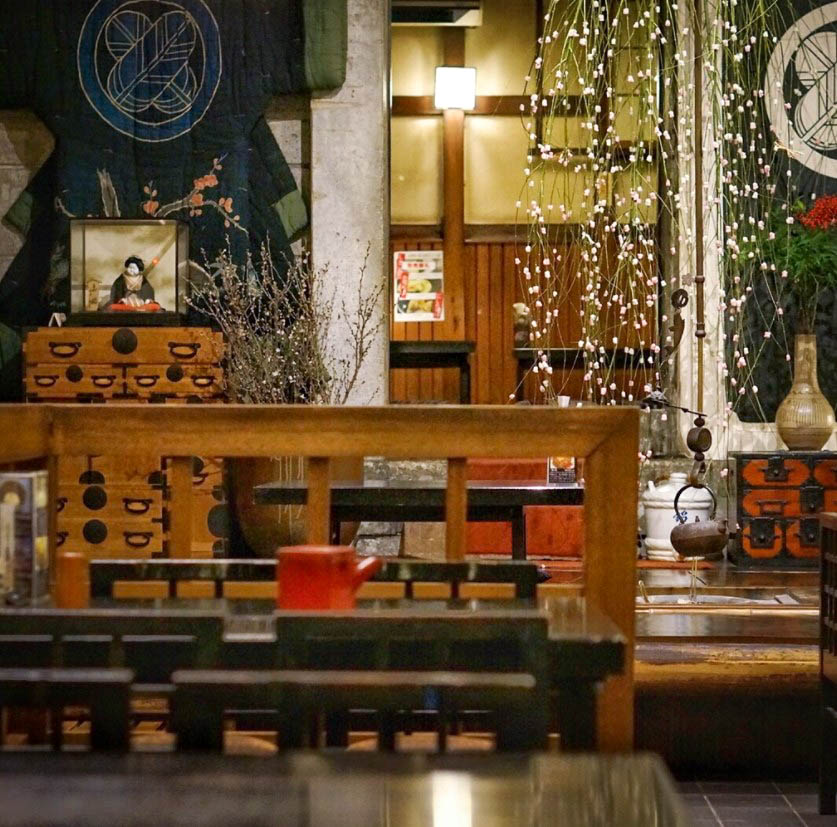 We ate only the "Jimono-ko" soba and it was absolutely delicious.  The freshly prepared noodles offered the perfect mouth feel and were equally perfect in either the cold seiro style or when floating in a hot broth alongside a selection of meats, vegetables or crispy tempura.
Speaking of the soup broth, Yabuhan offers a version made from konbu dashi as opposed to the usual katsuo, making it a vegan friendly option that is still quite rare in Hokkaido. Accompanying the food menu is an extensive drinks menu with chic cocktails and an impressive selection of local sake that perfectly pair with the food.
Dining at Yabuhan should be a high priority for any visitor to Otaru, the food and beverages will leave you comfortably sated and spending time in it's beautiful, historic and romantic setting is the perfect tonic to modern hectic lives.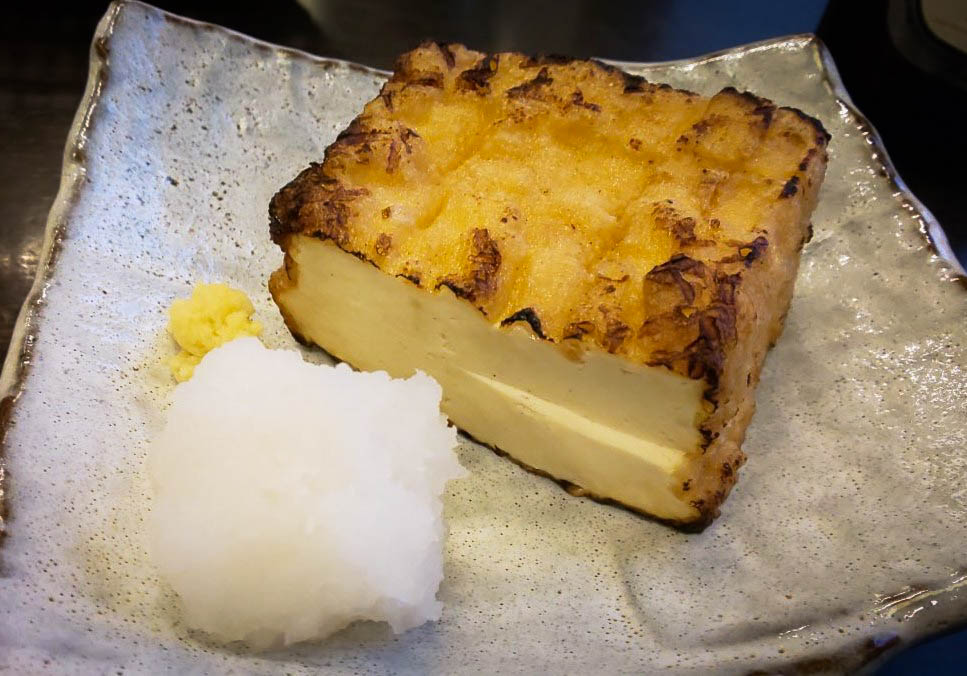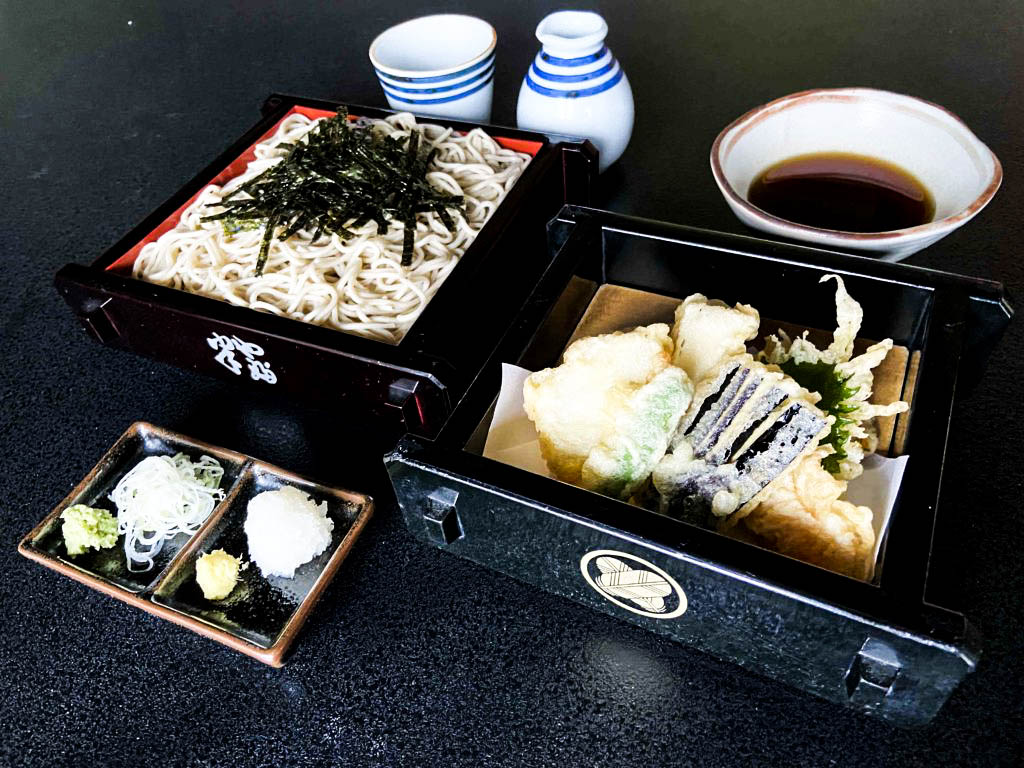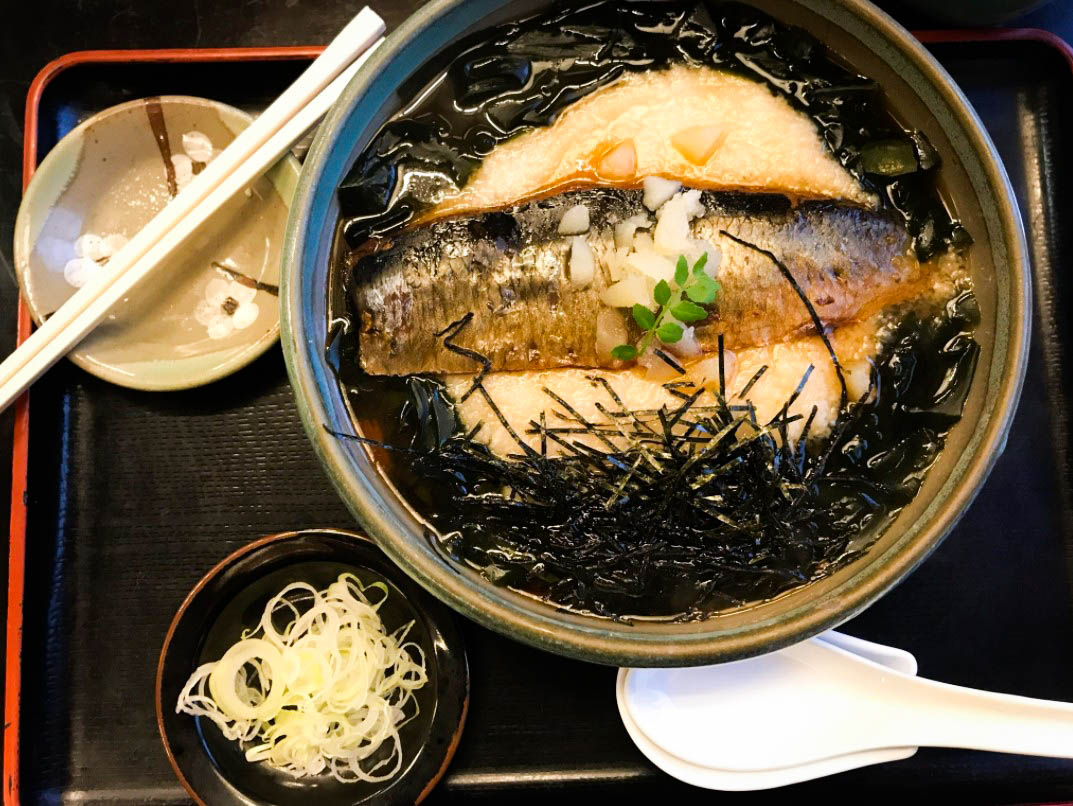 The ceilings and walls are crisscrossed with original wooden beams and period artwork, antiques and pottery dot every alcove and shelf. The atmosphere reminds the visitor of the work of local Niseko artist Shouya Griggs' lovingly restored kominka restaurant and gallery Somoza.
The soba on offer here is just as spectacular as the surroundings and the menu (offered in English) is extremely varied and offers options suitable for quick lunches or larger dinners.
The real draw is the choice of two options for your soba noodles – "Jimono-ko" is grown in Rankoshi area and Hokuryu area in Hokkaido and "Nami-ko" is a blend of Hokkaido buckwheat flour and imported buckwheat from North America.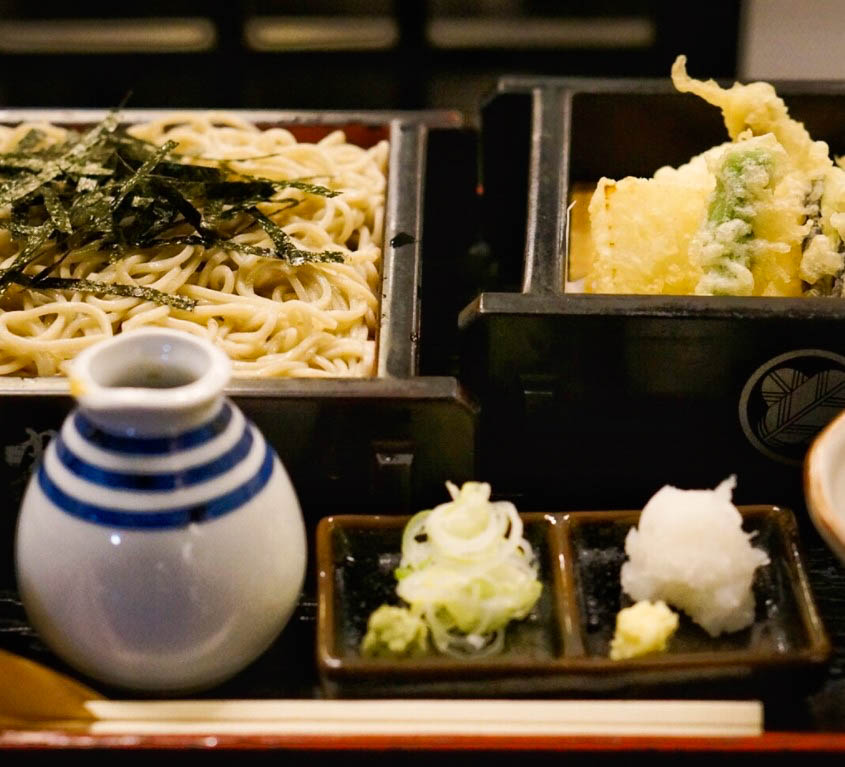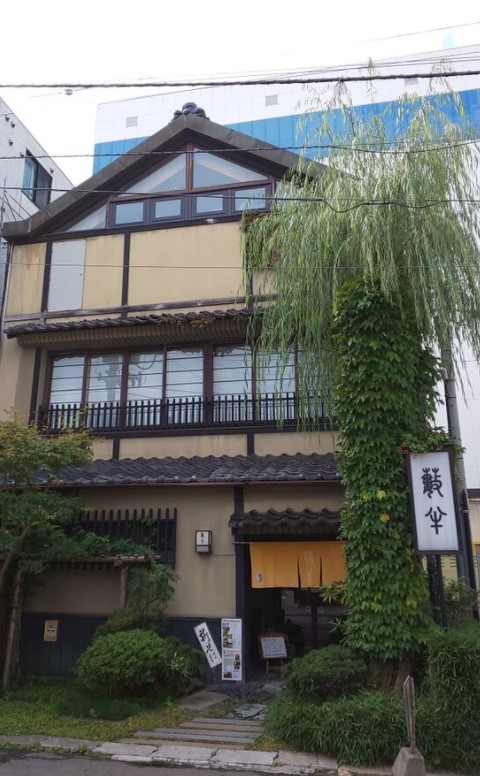 Café
+81 (0)135-62-0649
Bandai 29-15, Iwanai-cho, Iwanai-gun 045-0003 Hokkaido
Iwanai is a small port city about half an hours drive from Niseko on the Sea of Japan coast. Many visitors will have likely passed through the town either on the way to the beautiful Shakotan peninsula to the north or heading south along the coast to the famous oyster restaurants in neighboring Suttsu. What few people realize are the number of excellent dining options dotted around the numerous hidden nooks and back streets.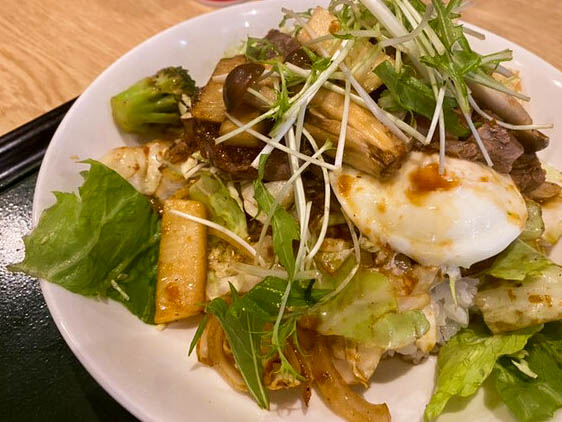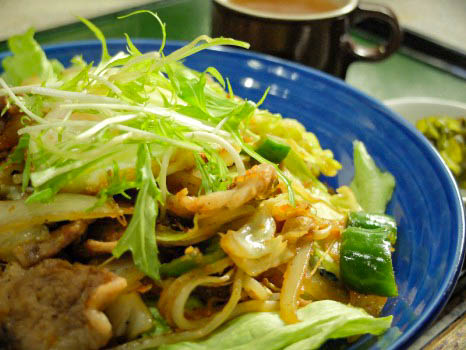 Soup Curry, a Hokkaido invention born in Sapporo is also on the menu here.  There are many excellent dedicated soup curry restaurants dotted around the island, each with their own unique style. For my money though, this is the tastiest version I've ever eaten, and again, so much more impressive for being nestled in amongst such a endless menu. The handmade soup is delicately flavored with whole spices and topped with a mountain of perfectly cooked vegetables and meat.
Any hungry travelers passing through Iwanai who are looking for some authentic local charm would do well to search out this gem.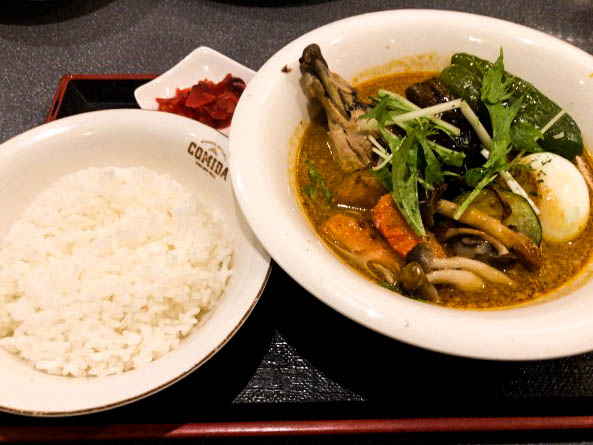 Suzuya has been a beloved restaurant of Iwanai locals for many generations now, the online reviews are filled with stories of adults who have moved away over the years who return to this charming establishment for a taste of their childhood. For those looking for fine dining, this might not be the place for you.  What is on offer here is real, absolutely authentic, Japanese food of the sort that you would only normally be able to experience if you were introduced into the home of a Japanese friend (a friend with an excellent chef of a grandmother or father).
It is difficult to give an accurate portrayal of the entire menu because of its size, but Suzuya is perhaps most famous for its Omrice – a Japanese omelette layered over a mountain of perfectly cooked rice flavored in Neapolitan style sauce that is perhaps the ultimate comfort food of Japanese of all ages.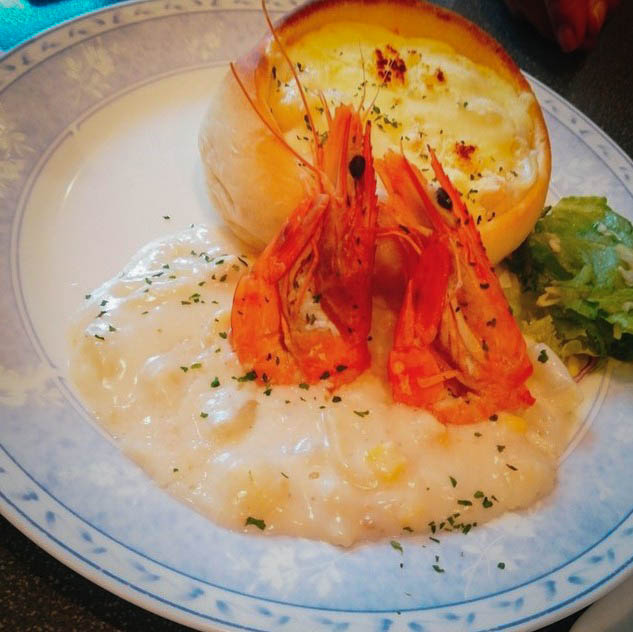 Soba Restaurant
Recommendation: sobagaki
+81 (0)136-45-3691
206-8 Yashiro, Makkari, Abuta District, Hokkaido 048-1605
The newest of the restaurants on this list, Ishimame was built in 2016 and is situated just outside the town of Makkari. The focus here is on the ingredients and the locally grown buckwheat and fresh Makkari spring water make for beautiful flavors in the freshly prepared soba noodles.
A special reason for visiting Ishimame is the presence of sobagaki on the menu. This is a mochi-like porridge of pressed soba, topped with wasabi that some Japanese swear by as a cold remedy much in the same way as chicken soup is in the west. Even if you are not feeling under the weather this dish is delicious and a different take on the soba eating experience for the uninitiated.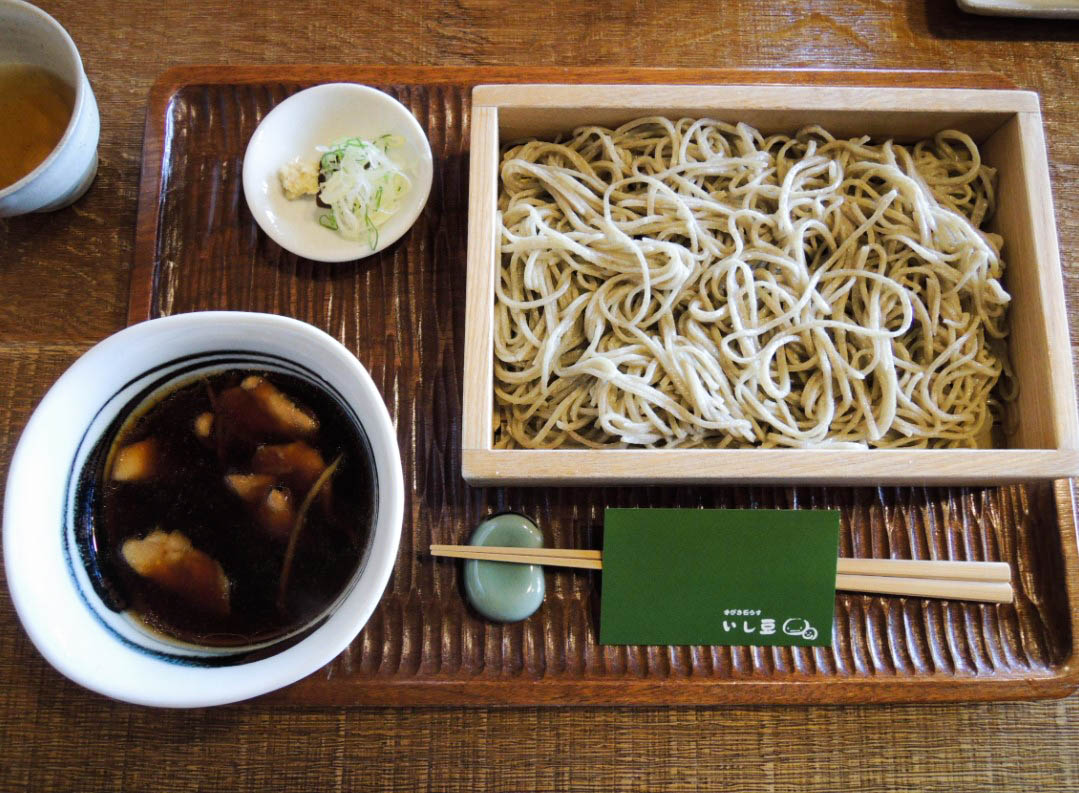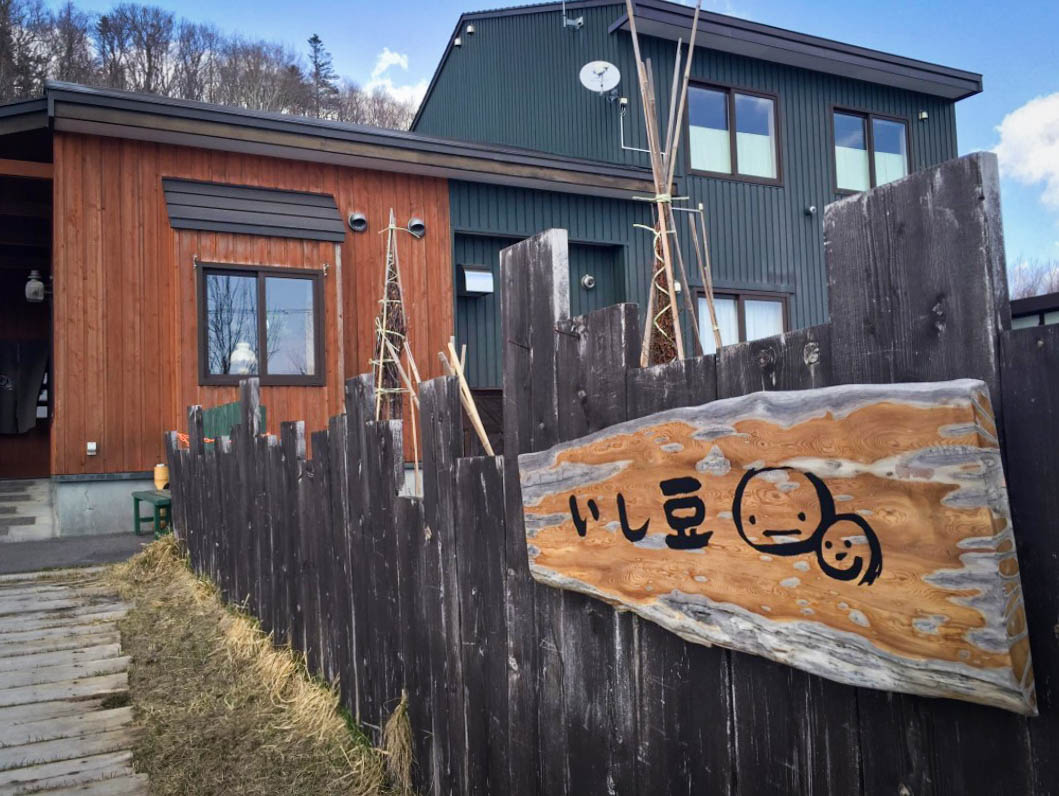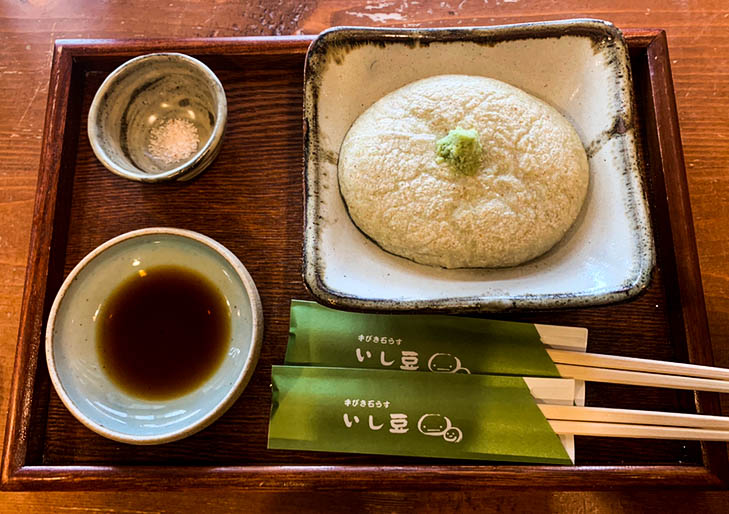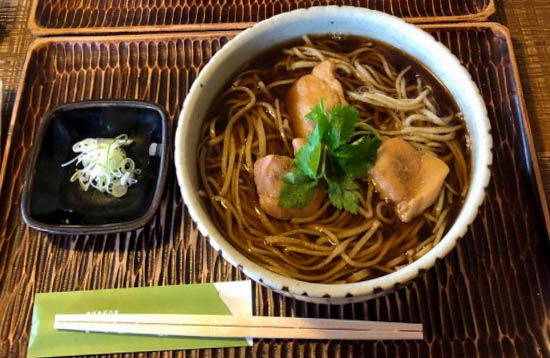 Sushi
Recommendation: Chu-toro nigiri
+81 (0)135-76-5841
636-5 Kamoenai, Furu District, Hokkaido 045-0301
Located in the tiny fishing village of Kamoenai, Hokkaido's smallest town, Katsueizushi is literally a hidden gem. With no signage and unassuming entrance, this traditional sushi eatery is family run and as local as you can get, with a feeling that you are eating in someone's home.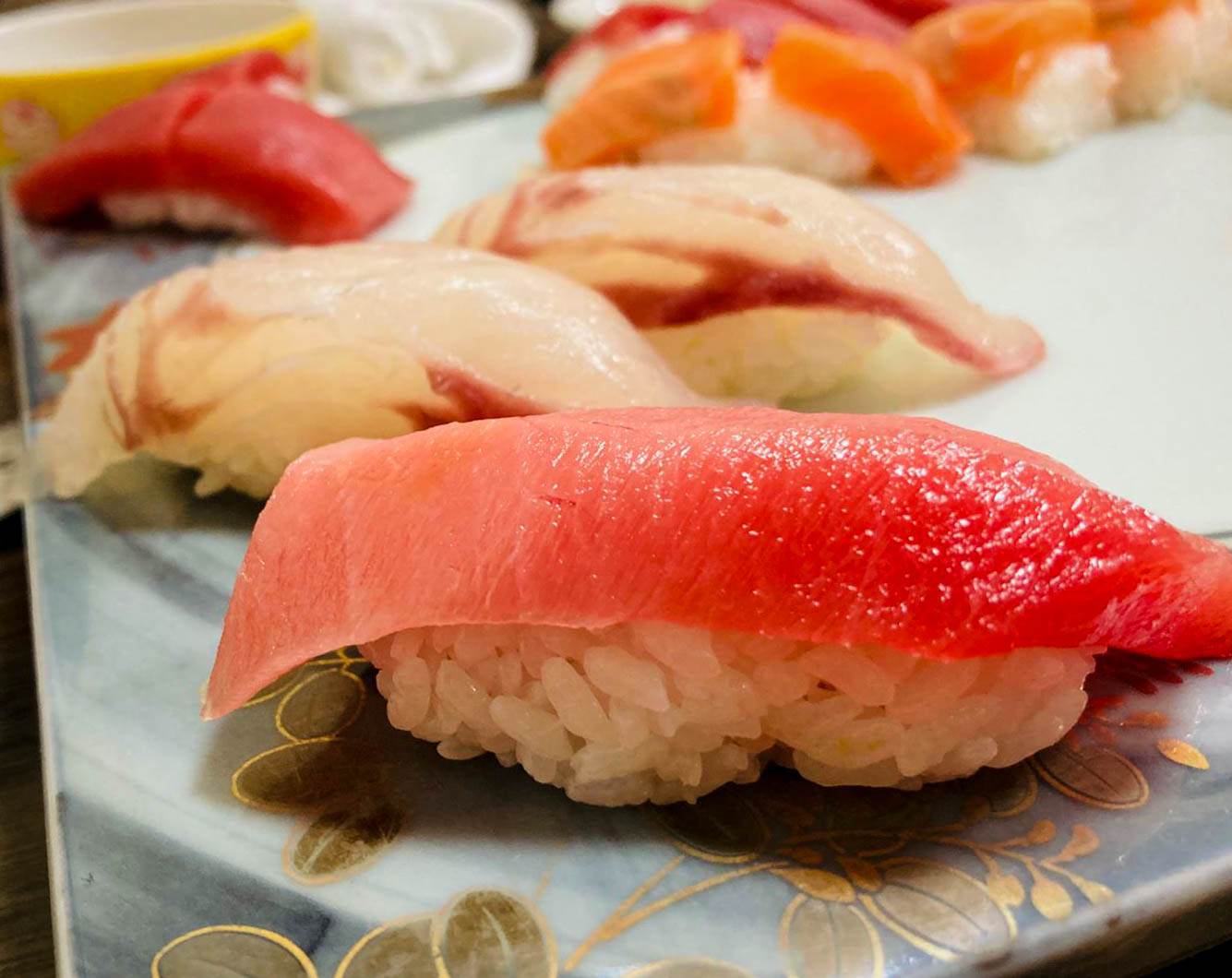 The focus here is on flavor and texture and generous cuts of freshly caught raw fish. No California rolls or fancy artisanal ingredients – this is sushi for purists served to perfection with no frills or fanciness.
Katsuei is about an hour's scenic drive from Niseko and well worth the trip for sushi loving pilgrims who want to experience nigiri nirvana. But get here early, as they only serve until each day's stock is gone, depending on the quality of the catch. There's no English menu, no side dishes, no parking, no conveyor belt – just some of the best sushi you'll ever get to enjoy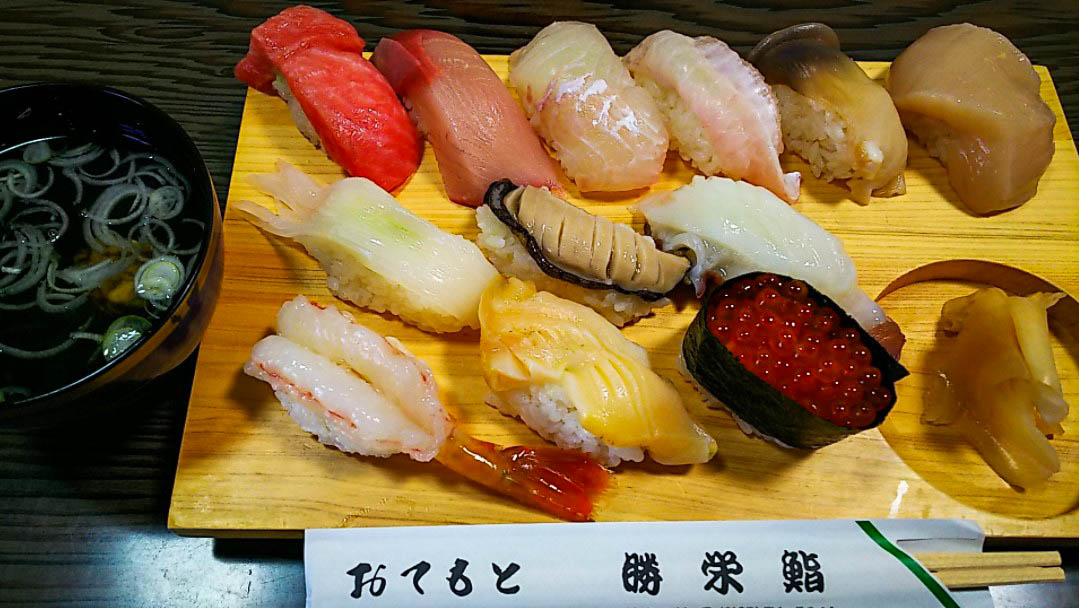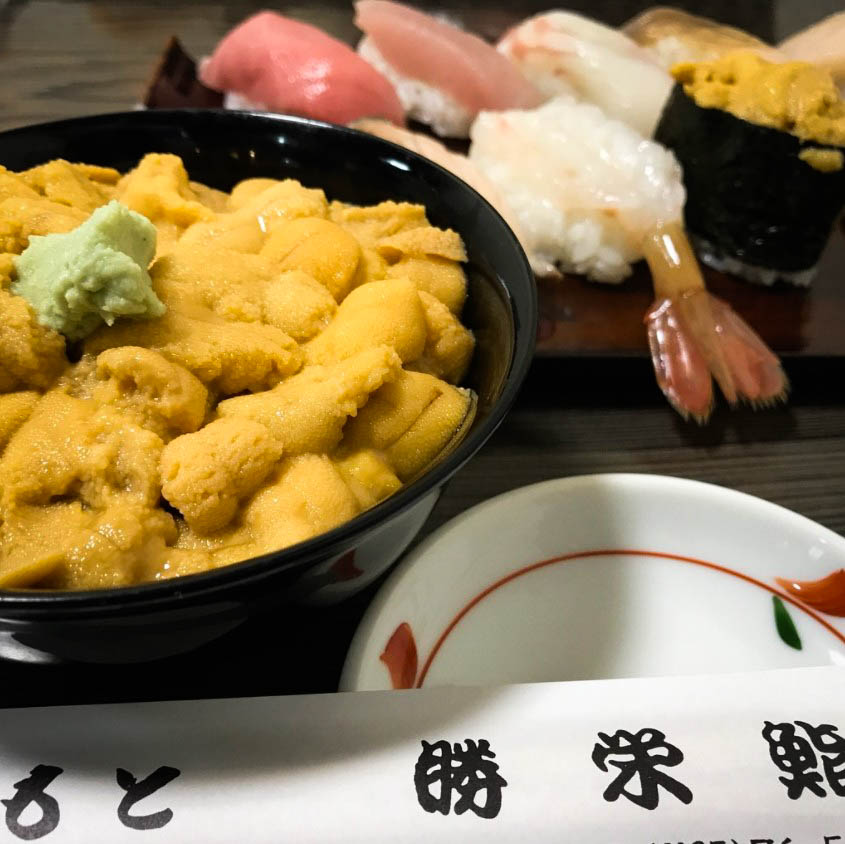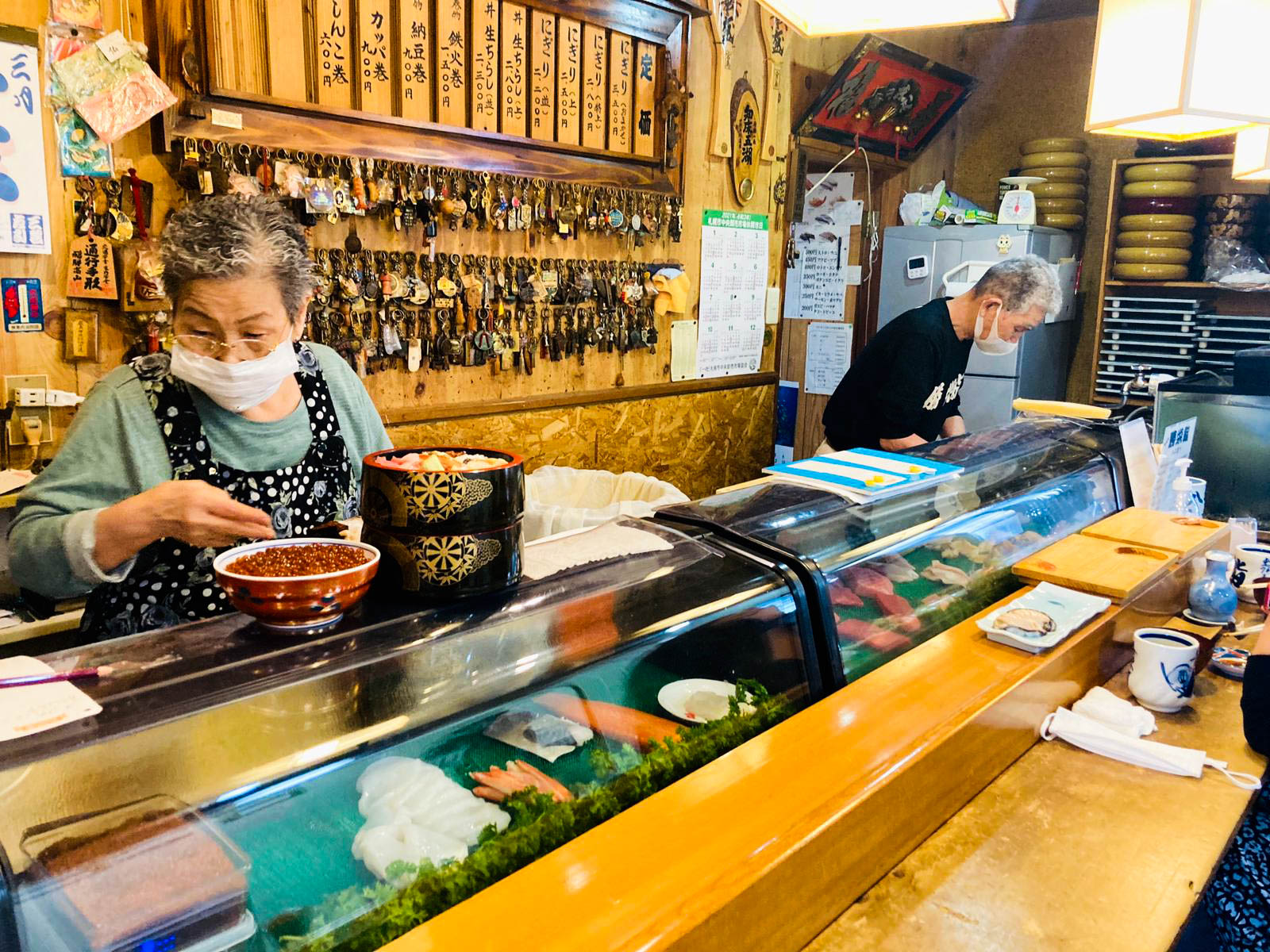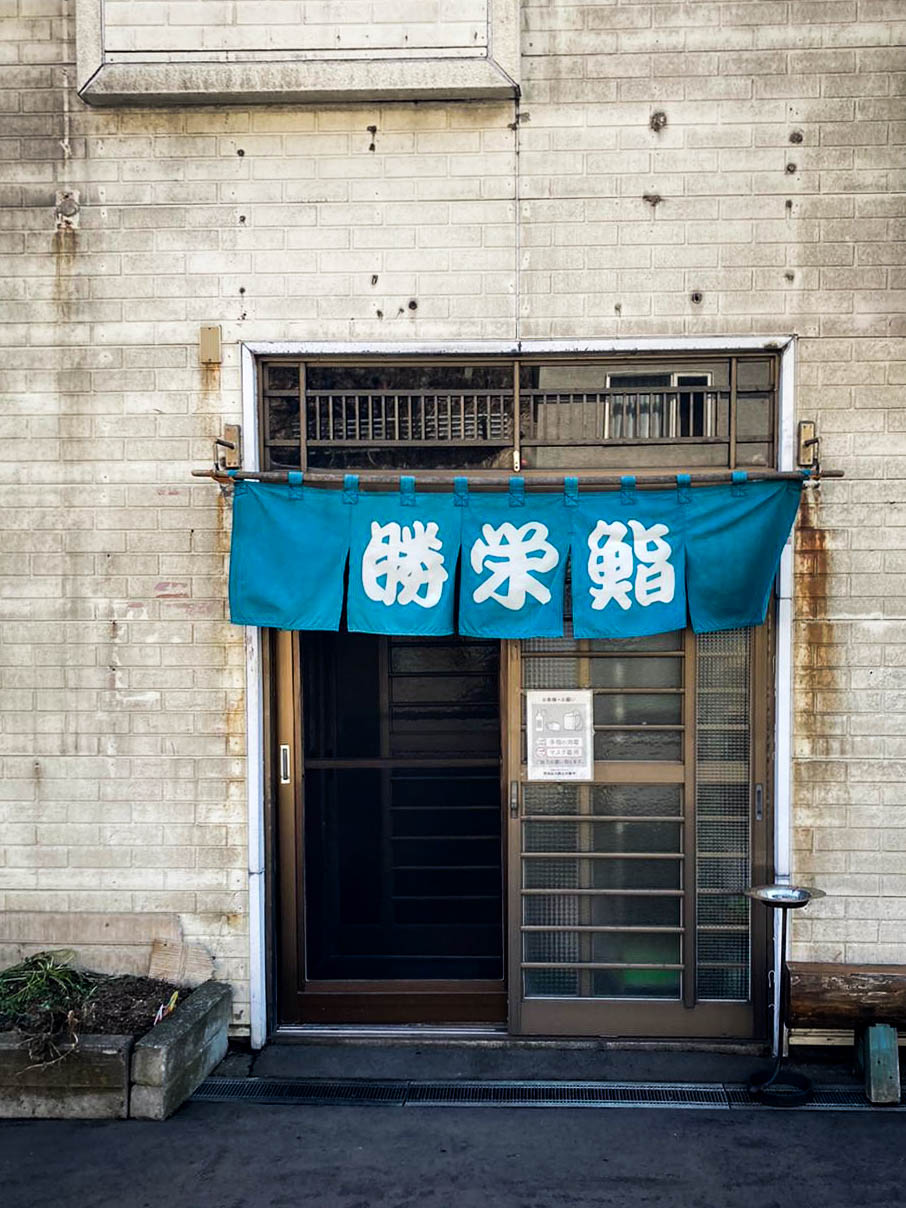 Planning a Hokkaido vacation?