Ah, Niseko. There is no skiing like it.

Hirafu is our favorite village in the ski town, a great jumping off point for exploring some of the world's best powder, and the resort-esqe way of life that is synonymous with Niseko.
When it comes to planning a ski trip to the popular destination, many like the convenience of ski-in ski-out accommodations, but these places are usually the first to be booked out. Seasoned Niseko visitors often book peak-season accommodations a year ahead.
Here we compare 5 new hotels that you can actually ski in to, with some tips on things to consider when choosing your base to enjoy the finest Japanese powder.
– Breakfast –
We love a hotel with a delicious wake-up call (i.e. a free hot breakfast), especially in Japan, a country that isn't big on breakfast. Around Hirafu, the breakfast options can be quite limited, depending on what you are after, so it is best to enjoy what the hotel has on offer on the house.
– Dining options on site and around –
Snow-covered sidewalks necessitate slower walking, so we like our favorite restaurants close, ideally in the same building. Fortunately, most new hotels in the Hirafu area offer at least one restaurant on site.
Sometimes, we want something different, and some accommodations are more convenient than the other, such as AYA and The Vale, which are right next to the shopping street where the big Seicomart is, and The Maples, which is just across the street from 188, one of Hirafu's main retail buildings.
– Front desk hours –
In fact, a lot of hotels in the area actually do not have a 24 hour reception. Catering to requests from toiletry items left at home to late-night emergencies, having round-the-clock front desk support can make or break an experience at a hotel, so it pays make it a priority in considering your base in Niseko.
– The view –
Do hotel room views really matter? It very much depends on if you care what you'll be looking at from the window in your accommodations. In Hirafu, Yotei-facing rooms tend to be the most premium in the market, though whether you see the top of the mountain is highly weather-dependant. Slope-side views are a lot of fun, as you can see skiers passing by under your window almost all day long – but it might not be the first choice for light sleepers, as snow cats start as early as 4am, preparing the pistes for the next day…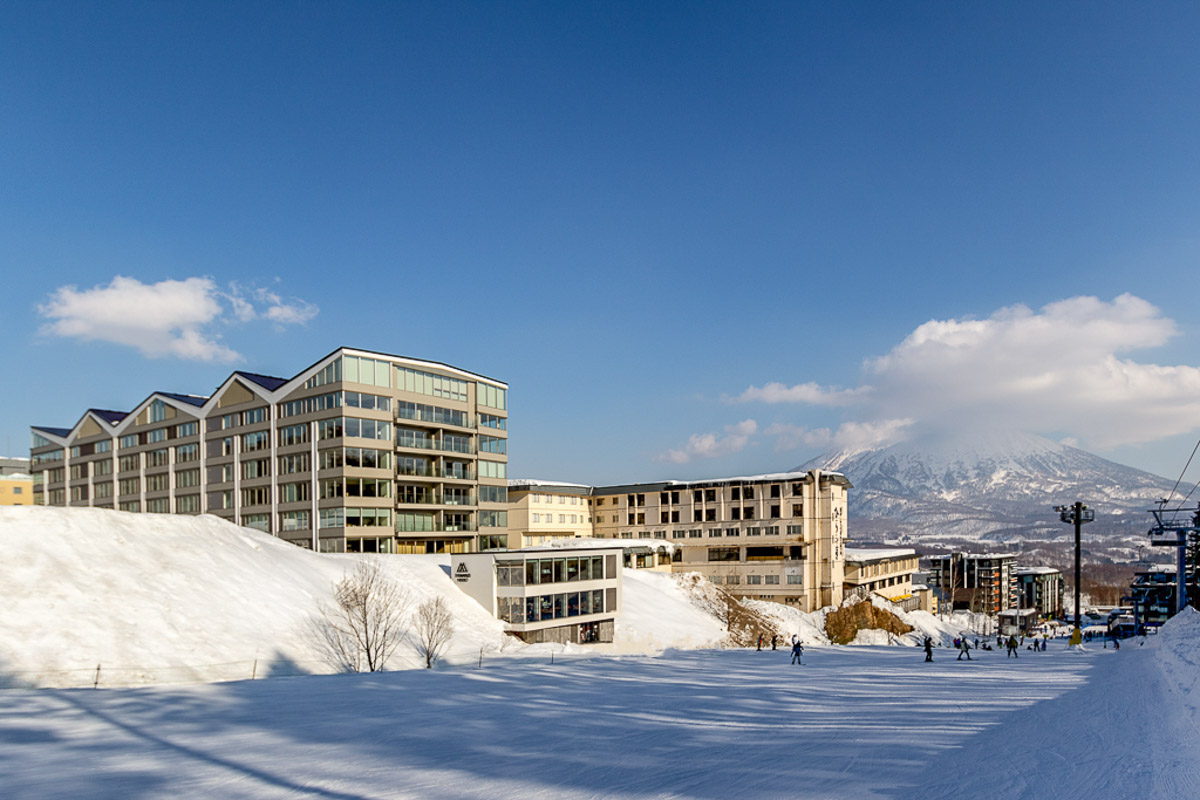 This newcomer to the ski-in ski-out selection in Niseko is located halfway up the family ski run, and cleverly opens up on one side to the slopes where the entire ski fields of Annupuri is accessible.
On the other side of The Maples is the lively main street of Hirafu-Zaka, the village's main street where the biggest ski stores and various restaurants are. In terms of convenience, the location really can't get any better.
Part of the hotel but a destination in itself, the spacious lobby is more of a Marie Kondo-approved living room that the usual check-in nuisance.
There is something to be said about the homely feel that those travel as families highly prefer. The rooms are dominated by neutral hues that complement the surrounding landscape.
As for dining on-site, their all-day restaurant and bar Roketto (Rocket in Japanese) serves up fusion comfort food inspired largely by Singaporean cuisine at lunch and dinner.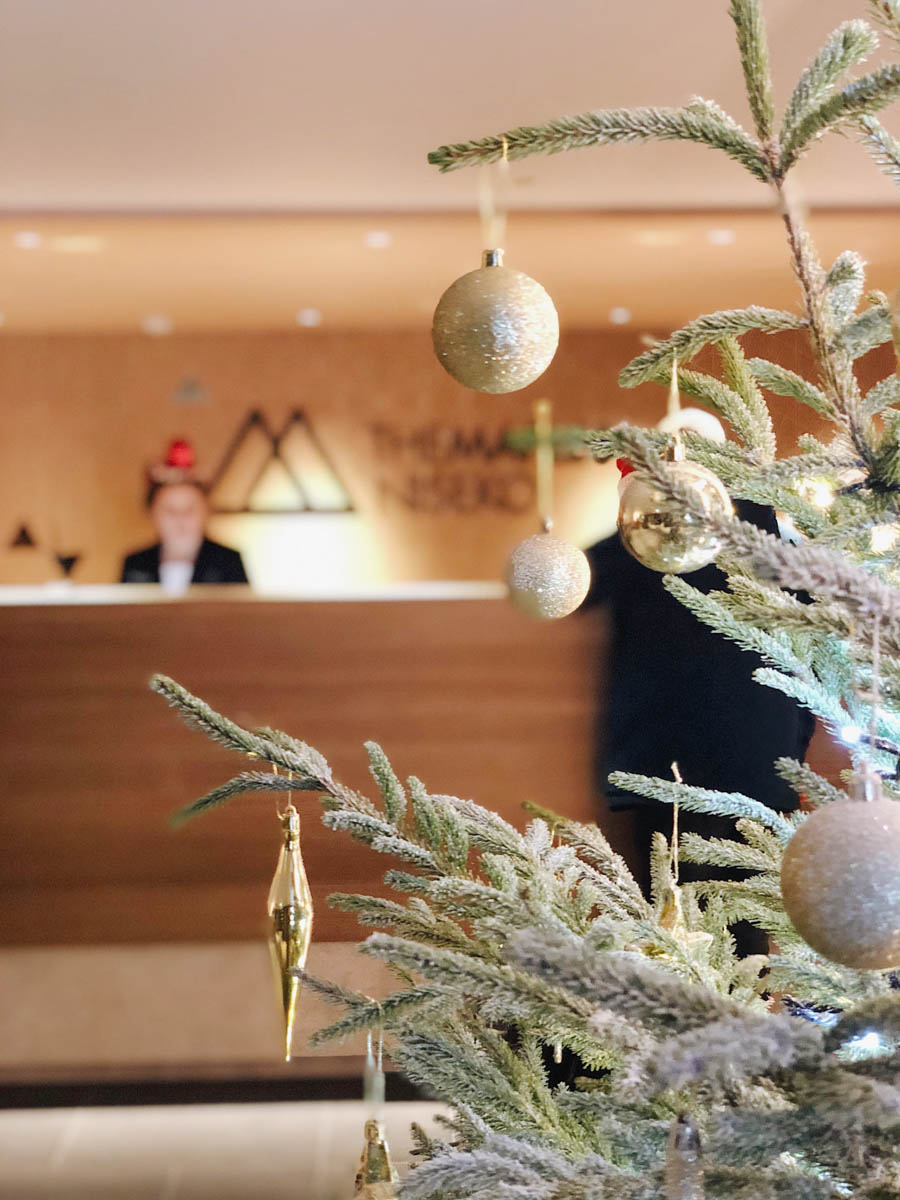 BREAKFAST
NOT INCLUDED
VIEWS
YOTEI, MOUNTAIN, SKI SLOPES, RESORT
DINING
ROKETTO – MODERN SINGAPOREAN CUISINE, SERVES LUNCH AND DINNER
ONSEN FACILITY
NOT PROVIDED ON SITE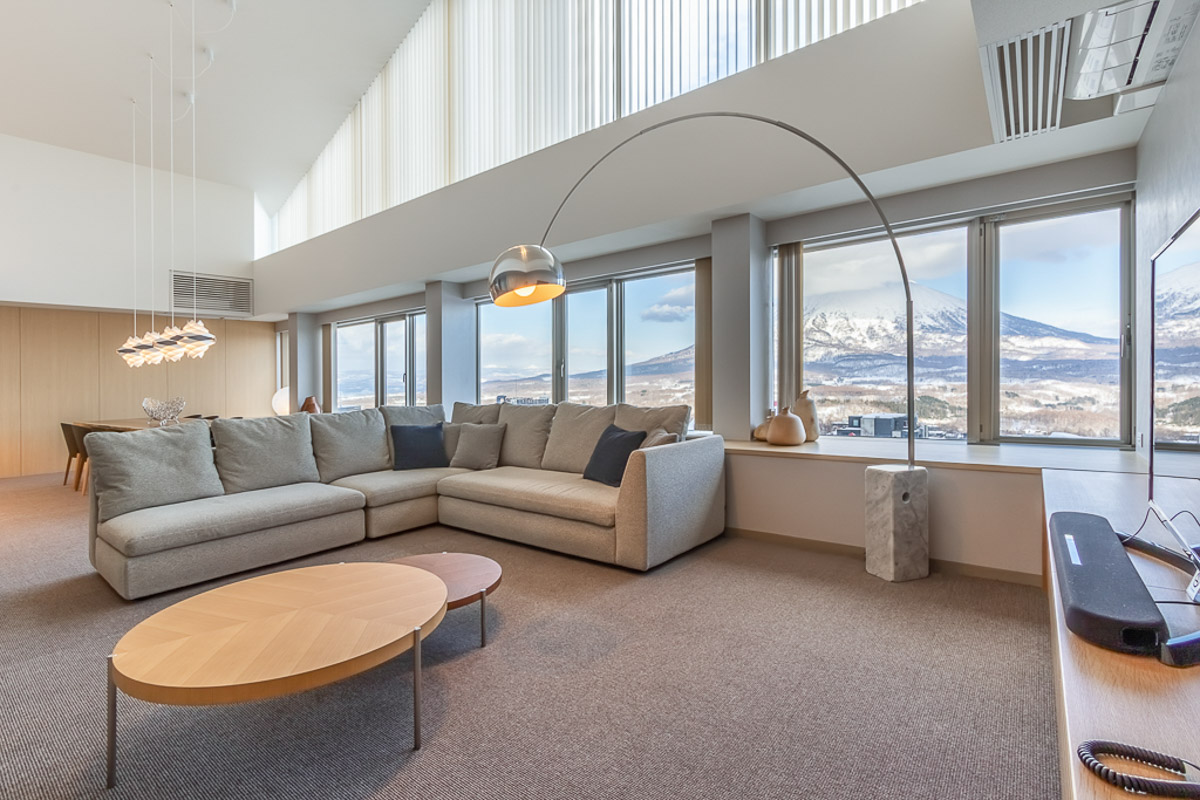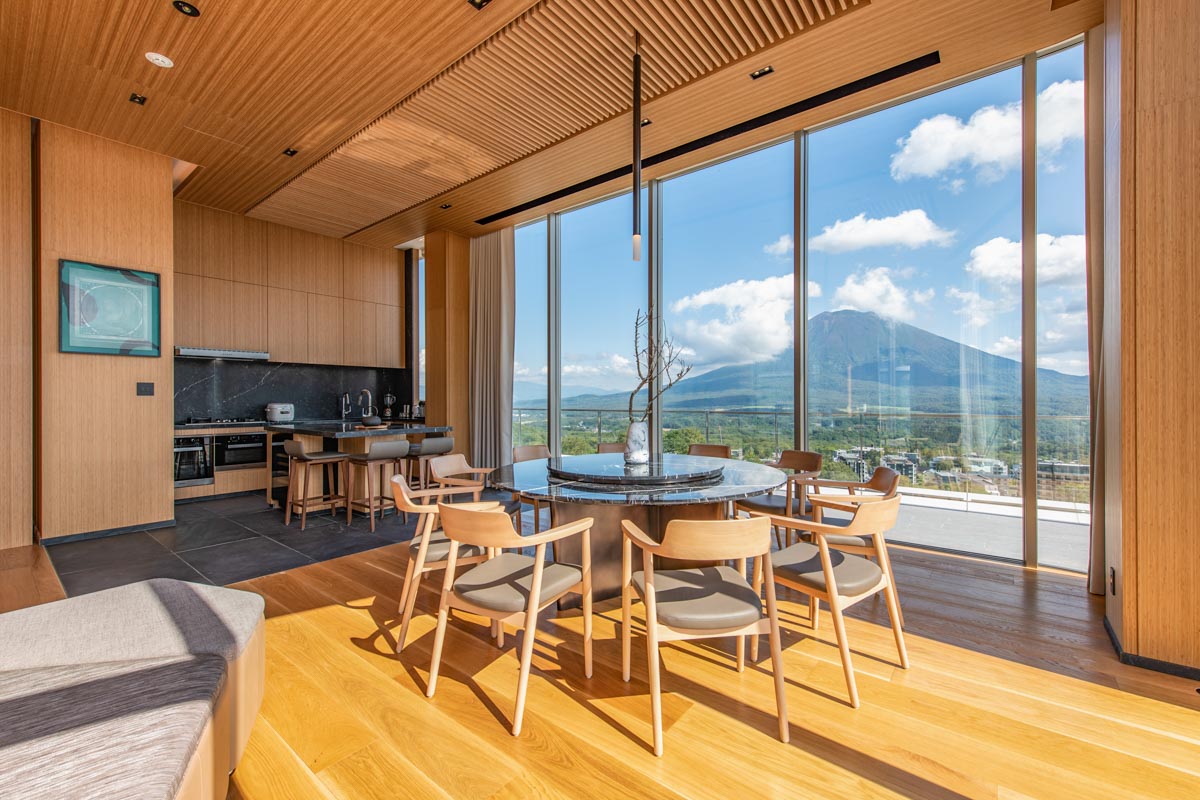 Skye is a masterful blend of architecture and art. The curvaceous condo-hotel is positioned above the village of Hirafu, offering ski-in ski-out access.
It is a bit of a walk to the action from here, but those who want to stay away from the Hirafu crowd would appreciate the peace and quiet. It certainly helps that the hotel offers a shuttle service to main attractions around Hirafu every 20 minutes or so, and downtoan Kutchan every hour.
The breakfast buffet is a big hit, featuring both western and Japanese items in the beautiful Kumo restaurant. As for accommodation, it has something for every group size, as the 105 units range from open-plan studio to swoon-worthy 4-bedroom penthouse spaning a whopping 239 sqm! It has a lavish day spa (with a float tank, no less), a shared and three private onsen baths, and gym.
BREAKFAST
KUMO BREAKFAST BUFFET INCLUDED IN THE ROOM RATE
VIEWS
YOTEI, MOUNTAIN, RESORT
DINING
KUMO – JAPANESE IZAKAYA
CAFE DELI – QUICK SNACK AND DRINKS
ONSEN FACILITY
1 SHARED AND 3 PRIVATE BATHS, PENTHOUSES WITH ROOFTOP ONSEN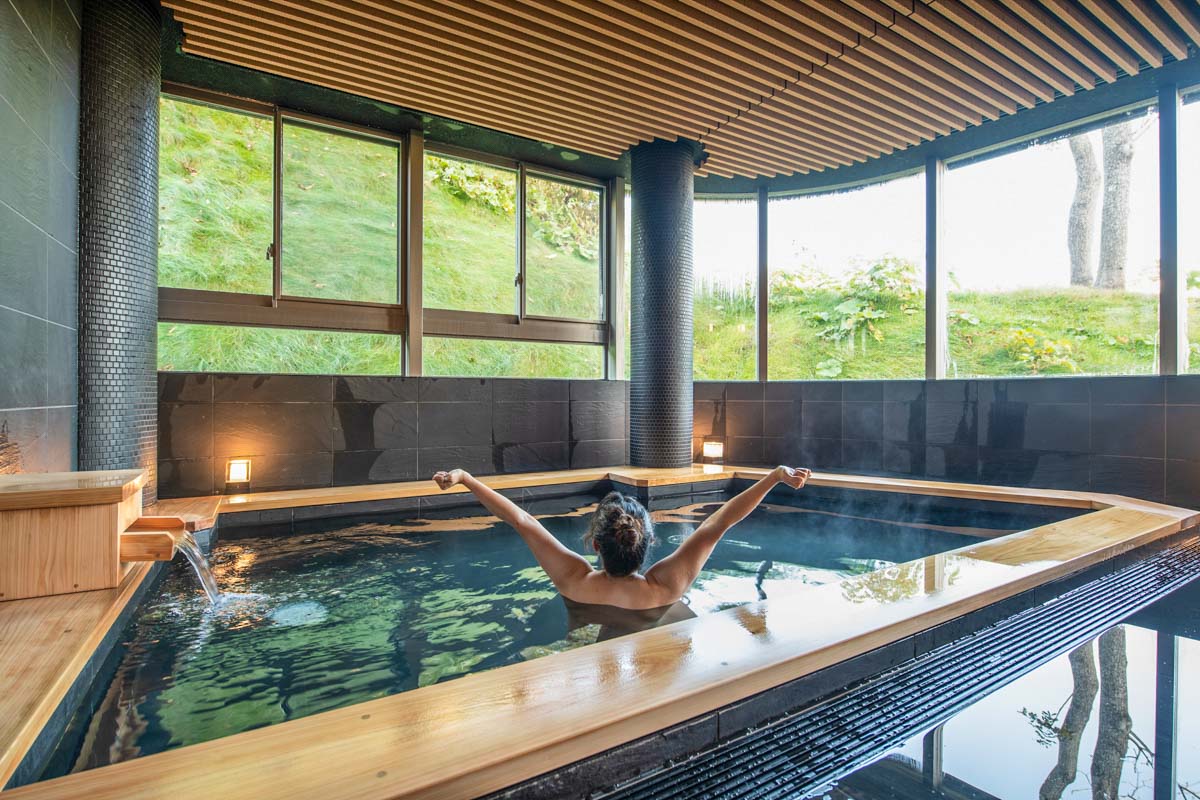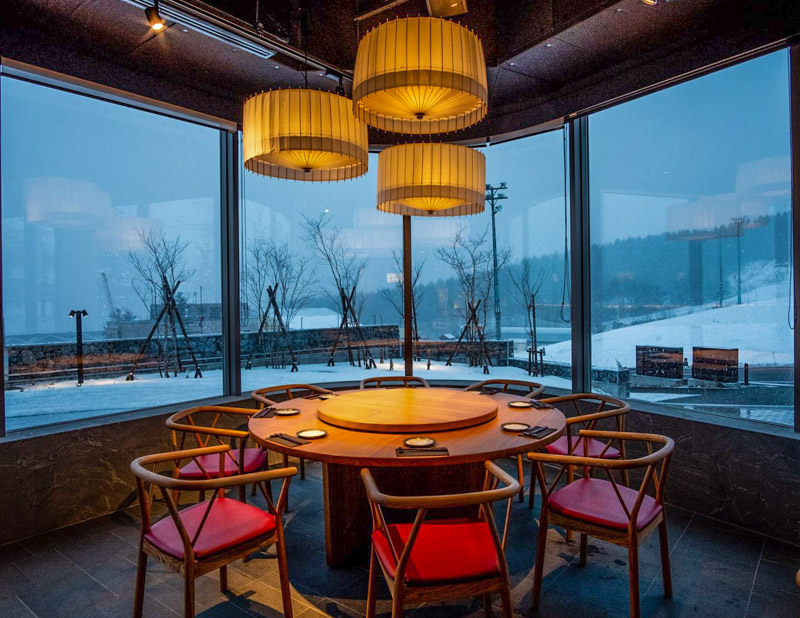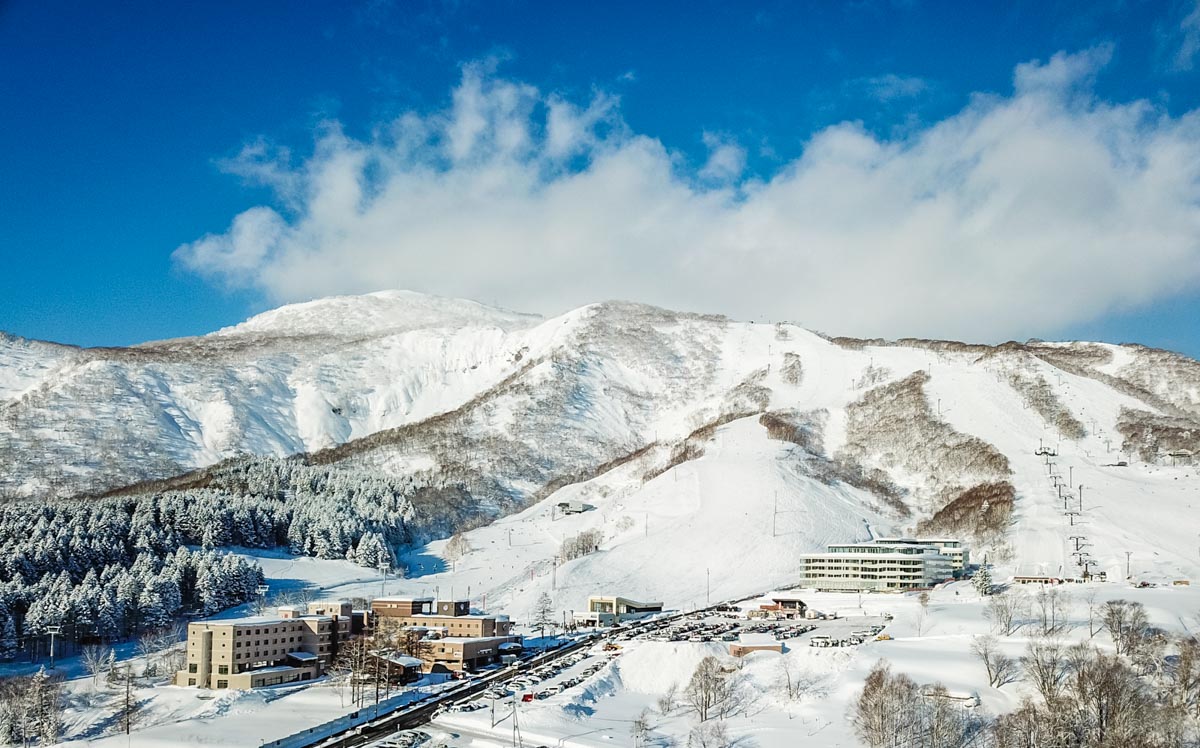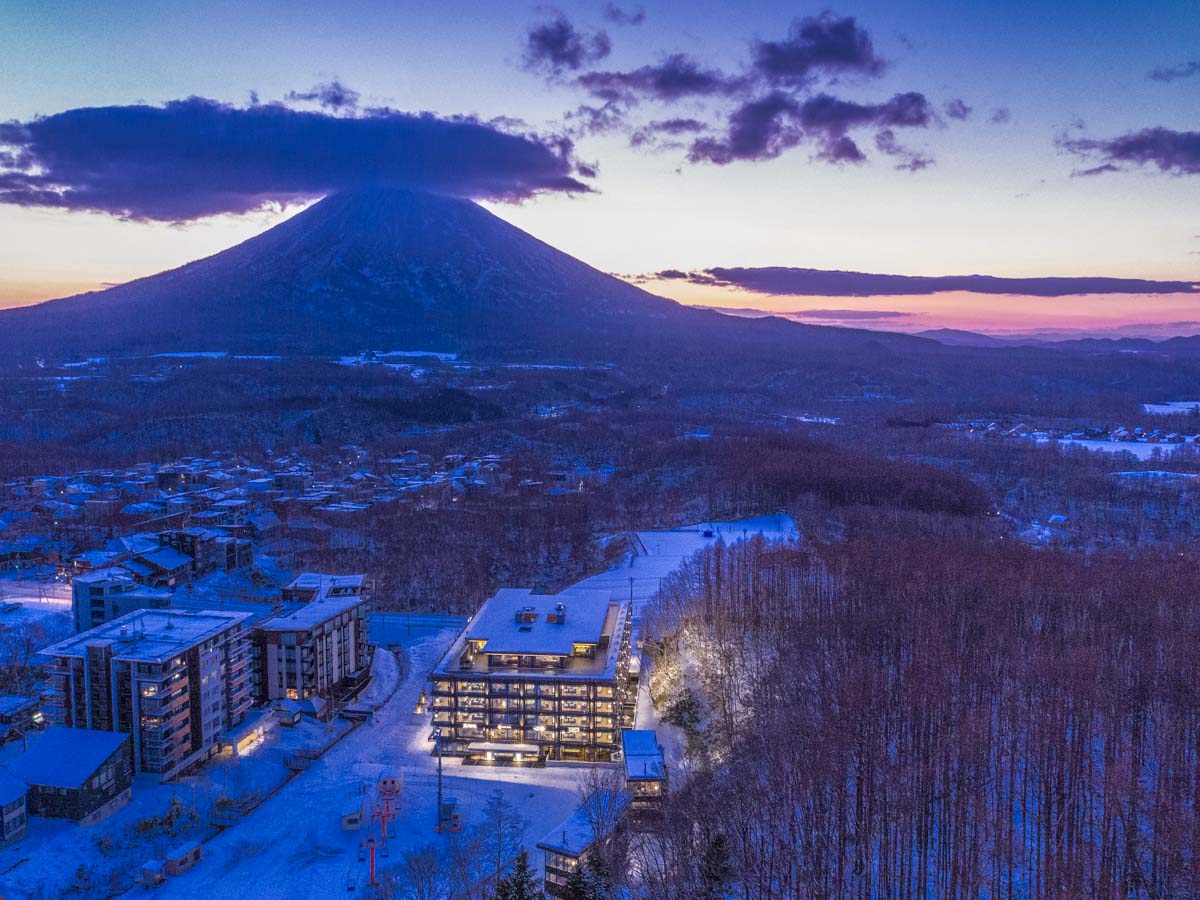 In its third year on the Ace Family run (next door the The Vale), AYA is perfect for enjoying every possible minute in the snow.
As modern hotels in the Hirafu go, the amenities on offer at AYA might be the most comprehensive: there is a gym, yoga studio, private onsen, spa, art gallery the plays host to regular public exhibitions and events, kids club, the hugely popular Ginger restaurant, and retail shops.
The penthouses (on the top floor) and residences (on the ground level) are luxury sanctuaries in the heart of Hirafu, each with its own private onsen rotenburo bath and private outdoor terrace, overlooking the ski runs (or offering direct ski-in-ski-out access from home in the residences' case) or Mount Yotei.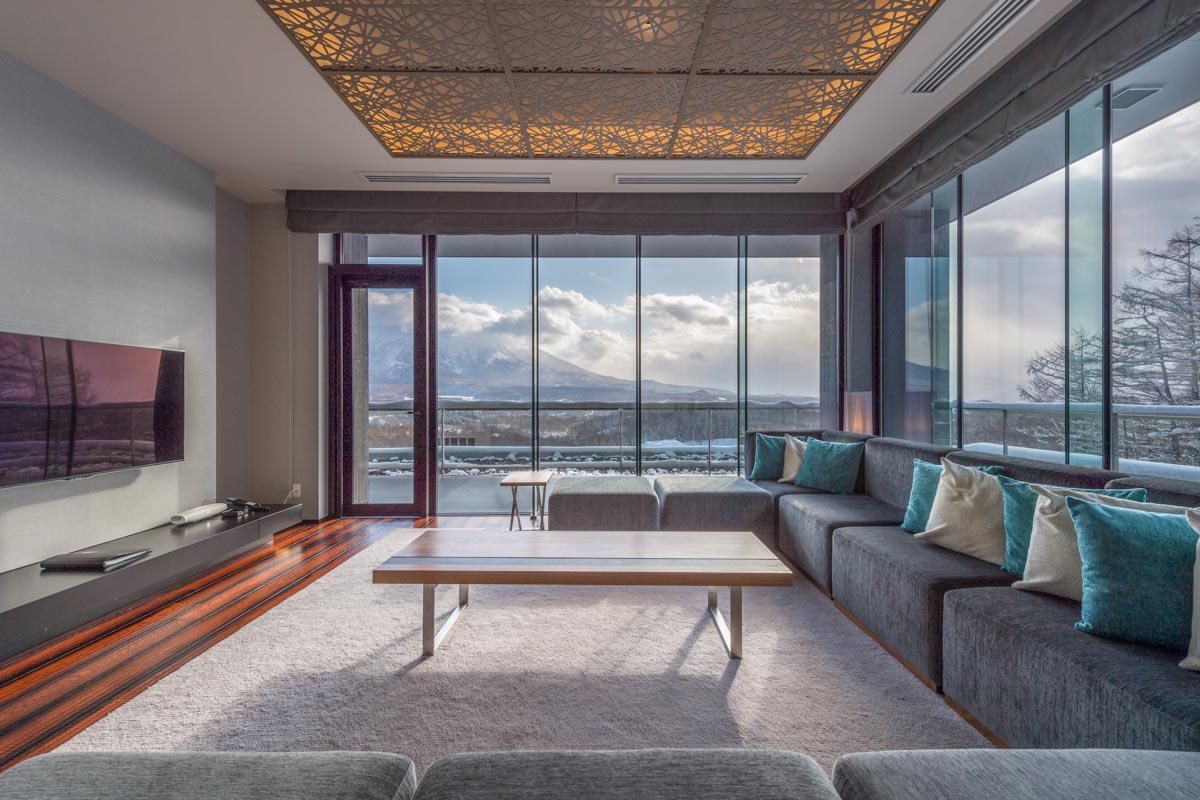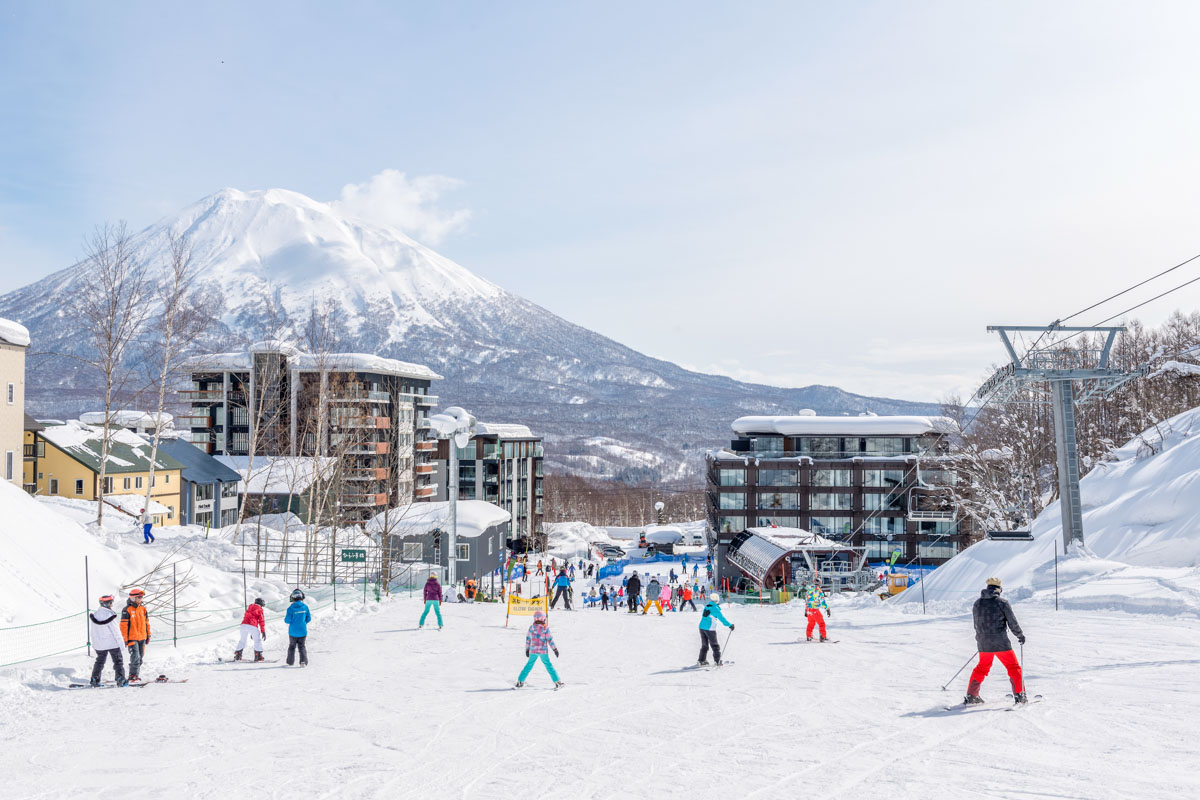 BREAKFAST
AVAILABLE (BUT NOT INCLUDED) AT ON-SITE RESTAURANT
VIEWS
YOTEI, MOUNTAIN, SKI SLOPES, RESORT
DINING
GINGER – ALL-DAY DINING
ONSEN FACILITY
MEN'S AND WOMEN'S SHARED BATHS AND 3 PRIVATE FAMILY BATHS, PENTHOUSES AND RESIDENCES WITH PRIVATE ONSEN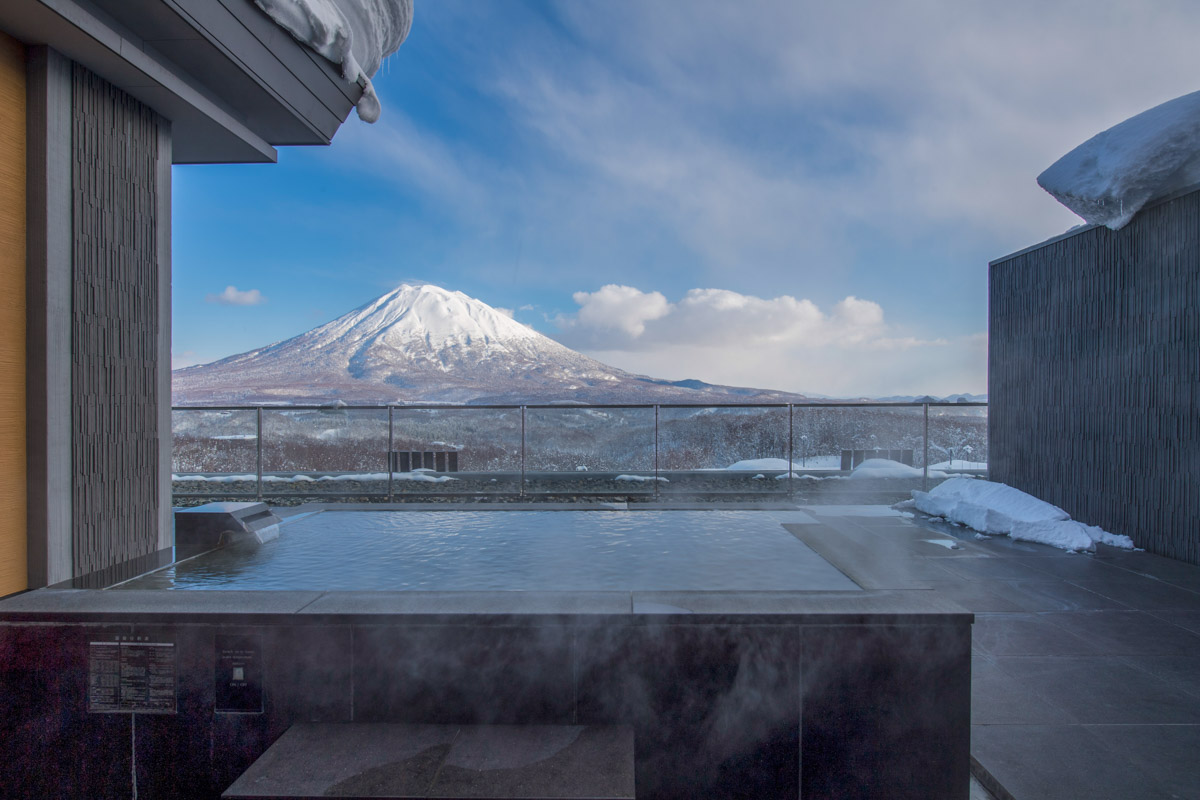 Just meters from Ace Family lift, The Vale is the first luxury hotel with slopeside access in upper Hirafu village.
The 49-unit condo-hotel held the title of World's Best Boutique Ski Hotel for several years (before newcomer Ki, more on this later, took over last year), probably courtesy of its comprehensive suite of amenities on-site and great location in the thick of things. The hotel has its own bar and grill restaurant (with a après ski terrace), heated swimming pool, sauna and gym.
The heating, water to the private and public onsens are fed from an existing hotspring beneath the site. Speaking of private onsens, the penthouses come with a private outdoor onsen bath on a frameless glass balcony, overlooking Mount Yotei!
BREAKFAST
AVAILABLE (BUT NOT INCLUDED) AT ON-SITE RESTAURANT
VIEWS
YOTEI, MOUNTAIN, SKI SLOPES, RESORT
DINING
VALE BAR & GRILL – WESTERN ALL-DAY DINING
ONSEN FACILITY
1 SHARED BATH, SELECT UNITS WITH PRIVATE BALCONY ONSEN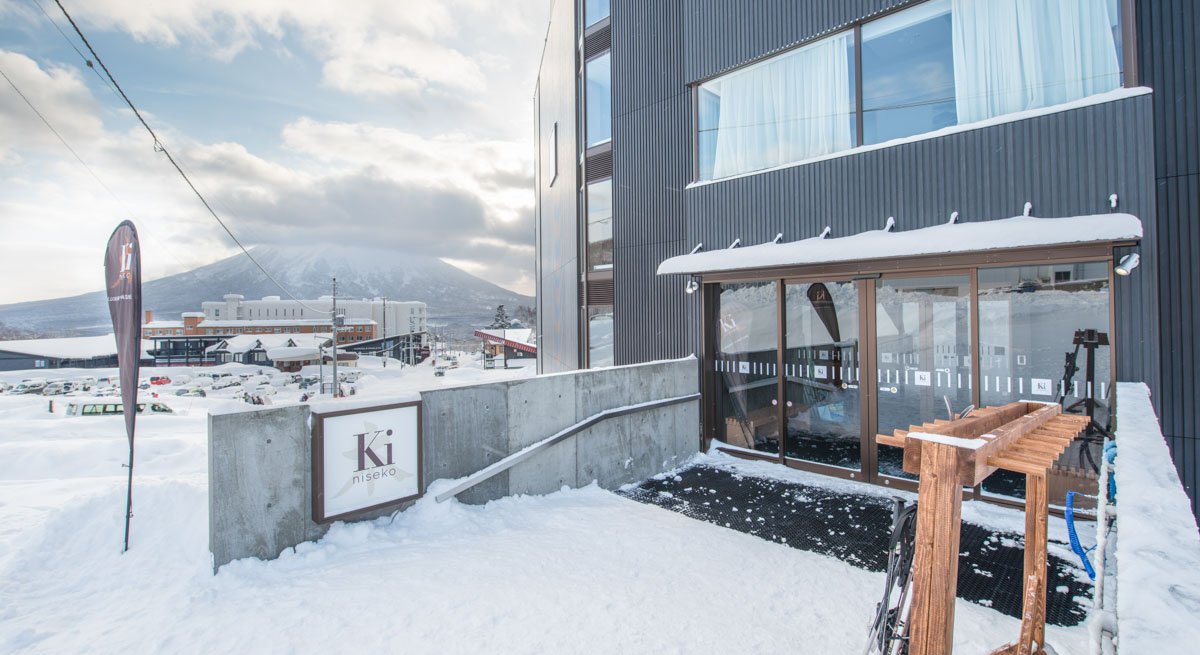 Ki is a modern full-service hotel perched high up on the slope, way above the main village, next to the Hirafu gondola. Also offering apartment-style (one to three bedrooms) accommodation with all the services of a hotel.
Life is pretty convenient and pampered even if you don't venture out to town, as the hotel has its own hot springs, spa, slopeside ski valet and shuttle service around town.
The food is far beyond standard hotel fare. In fact, farm-to-table izakaya An Dining is one of the finest gastronomic restaurants in Hirafu popular with the posh crowd.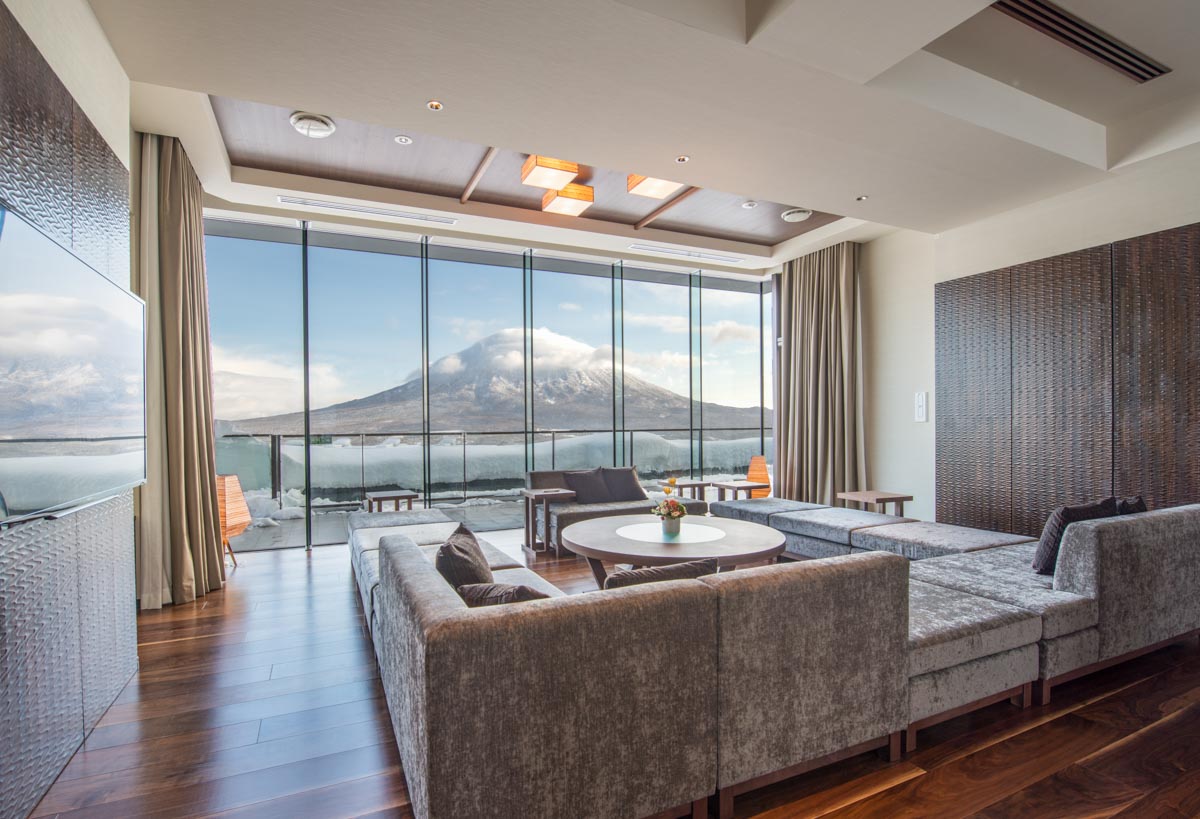 BREAKFAST
AVAILABLE (BUT NOT INCLUDED) AT ON-SITE RESTAURANT
VIEWS
YOTEI, MOUNTAIN, SKI SLOPES, RESORT
DINING
AN DINING – PREMIUM MODERN JAPANESE
AN CAFE AND BAR – ALL-DAY CASUAL DINING
ONSEN FACILITY
MEN'S AND WOMEN'S SHARED BATHS AND 2 PRIVATE BATHS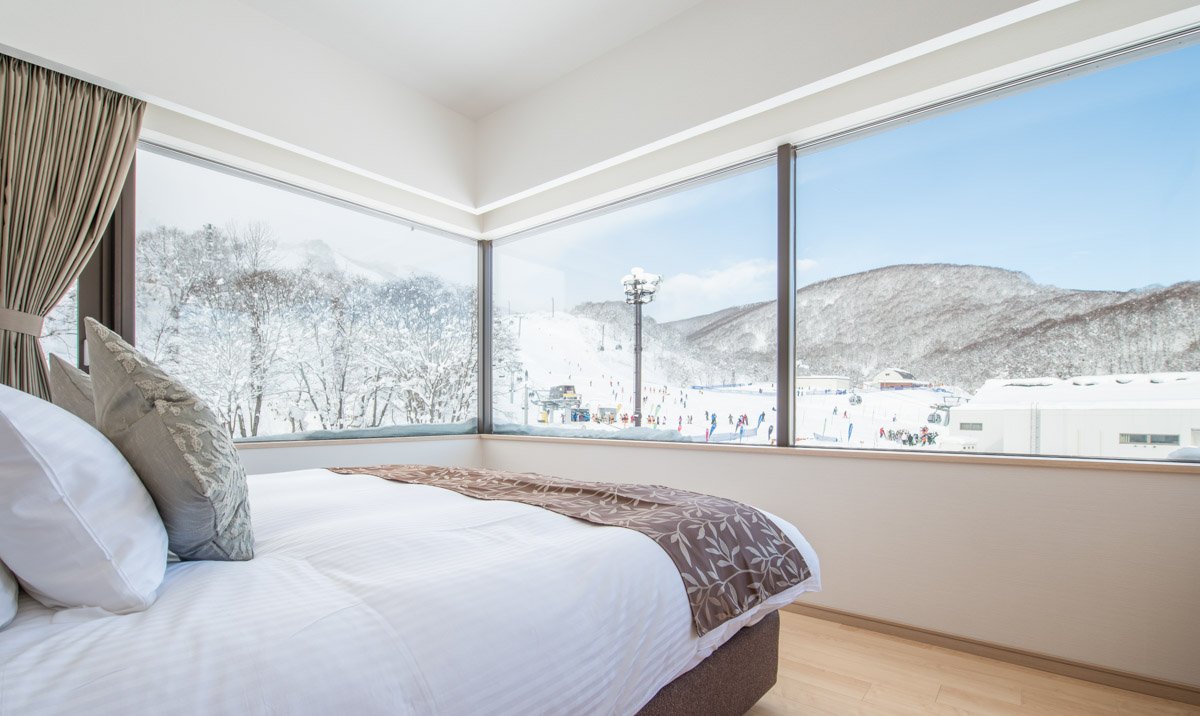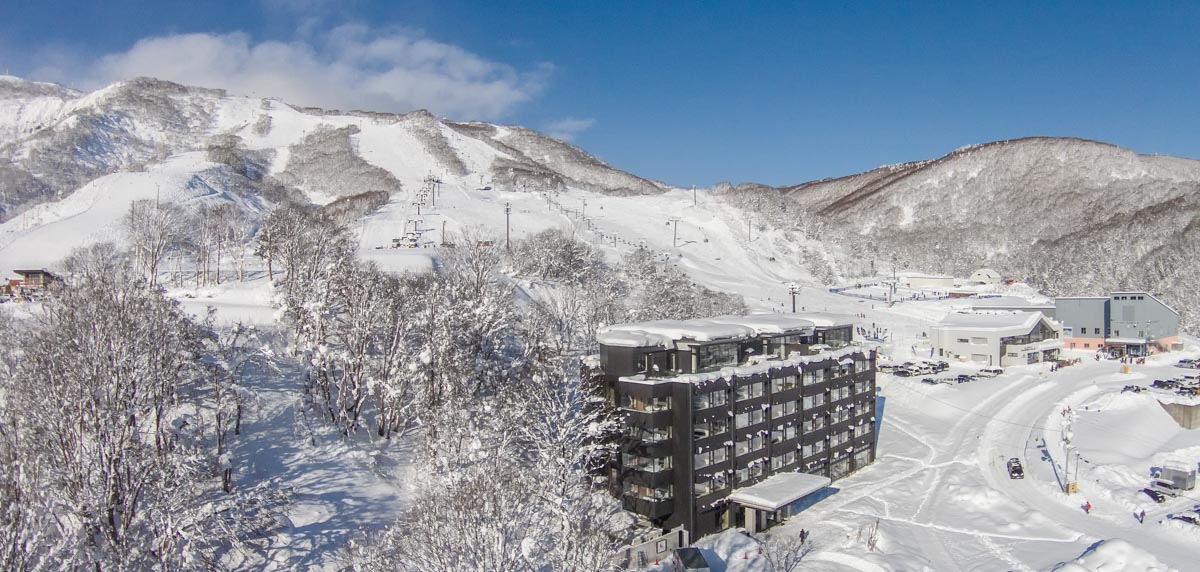 If you go 
It always pays to book early to secure space, especially when you plan to visit during peak season! Let us look after you and help you plan the perfect getaway.