Hakuba area (Ushiro-Tateyama mountain range) is one of the most famous backcountry destinations in Japan.
Located on the western end of Japan's main island of Honshu, Hakuba is a picturesque valley in the heart of the Japanese Alps. Its close proximity to the Sea of Japan means the area is blessed with plenty of fresh powder at the beginning of each season: between 10 and 16 meters in most places!
Steep & Deep
Hakuba valley is home to 11 ski resorts and surrounded by many others. Since Hakuba sits within the Japanese Alps, it offers taller mountains than other popular skiing destinations. This means there are steeper slopes, higher starting points and drops for backcountry skiers to enjoy not found in other Japanese ski resorts.  Aside from its breathtaking scale, Hakuba's backcountry terrain is popular thanks to its easy accessibility.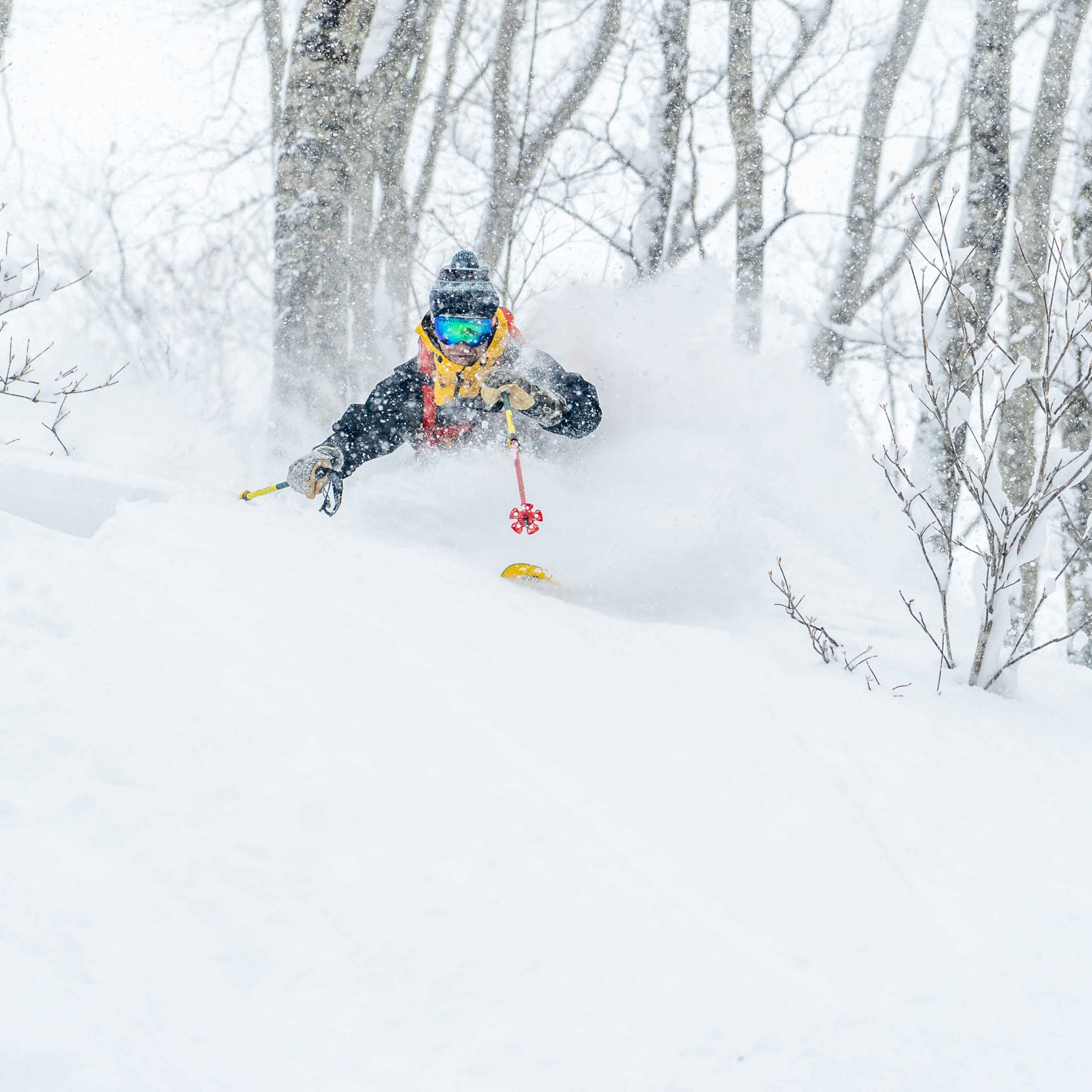 Something for Everyone
Hakuba offers something for all backcountry adventurers
In Resort off-piste – perfect place to improve your off-piste riding safely before entering the backcountry
Slack Country – Easy access tree skiing, with diverse terrain, pillows, bowls and natural half pipes
Side Country – big mountain alpine terrain, with steep open faces, chutes and spines through to long, rolling and playful run outs. Up to 1200 meters of breathtaking heli-skiing-type vertical
Touring: Earn your turns! If you enjoy hiking up as much as hammering down, explore remote and exceptionally scenic mountains across varied terrain, from mellow to challenging, deep untracked descents.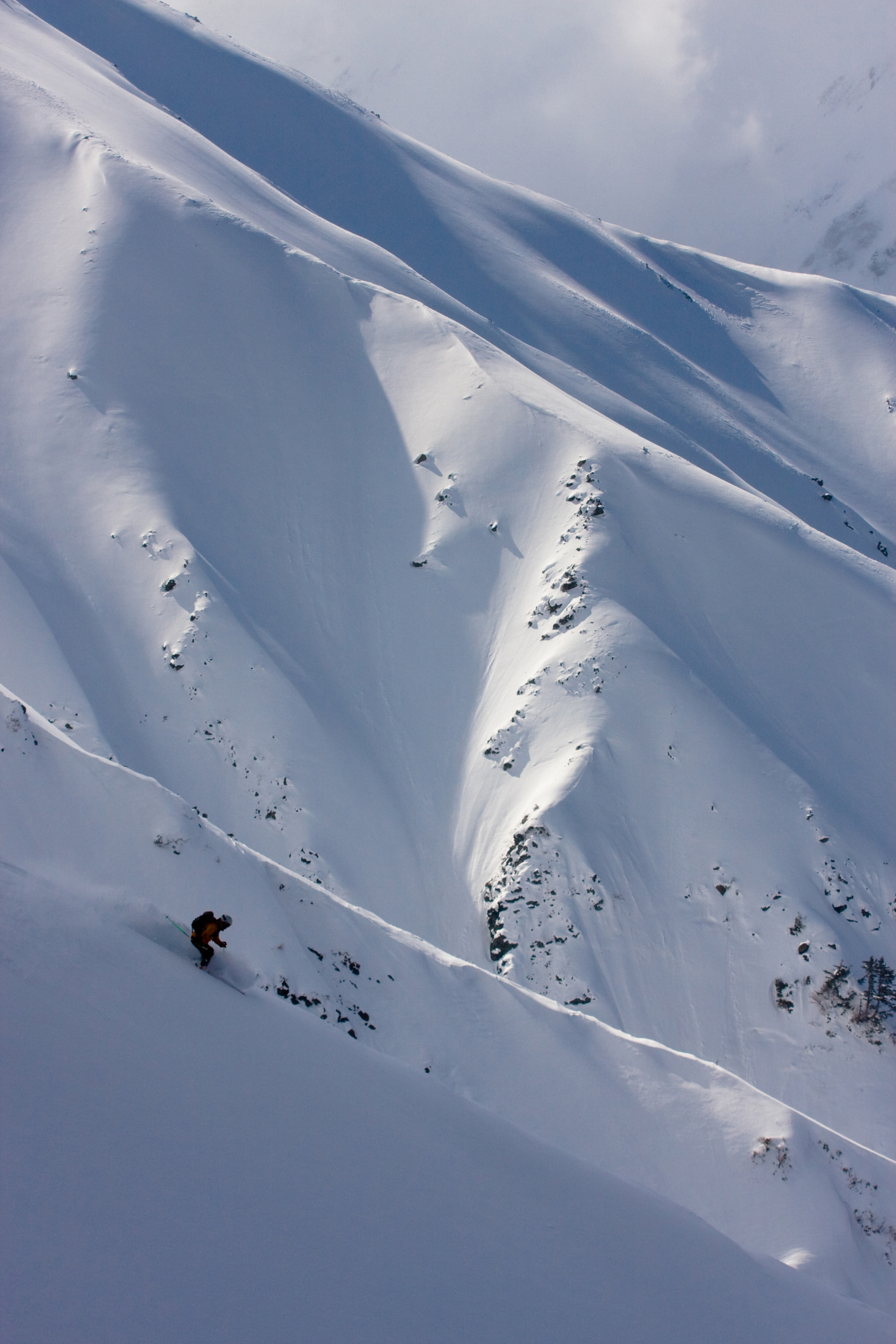 Safety First
The Hakuba snowpack is usually deep with short avalanche cycles, however should be treated with extreme caution at all times. There is no organized avalanche control of the backcountry terrain in Hakuba. Before entering the Hakuba backcountry it is essential to have at least a beacon, shovel, probe, at least one ski buddy you can trust with avalanche knowledge, big mountain experience and respect for the weather, snowpack and terrain. Seek out local guiding and area experts such as Evergreen Backcountry Guides to ensure you are guaranteed secret stashes of untouched powder. Fully equipped backcountry packs along with splitboards or climbing skins can be organized Rhythm Snow Sports.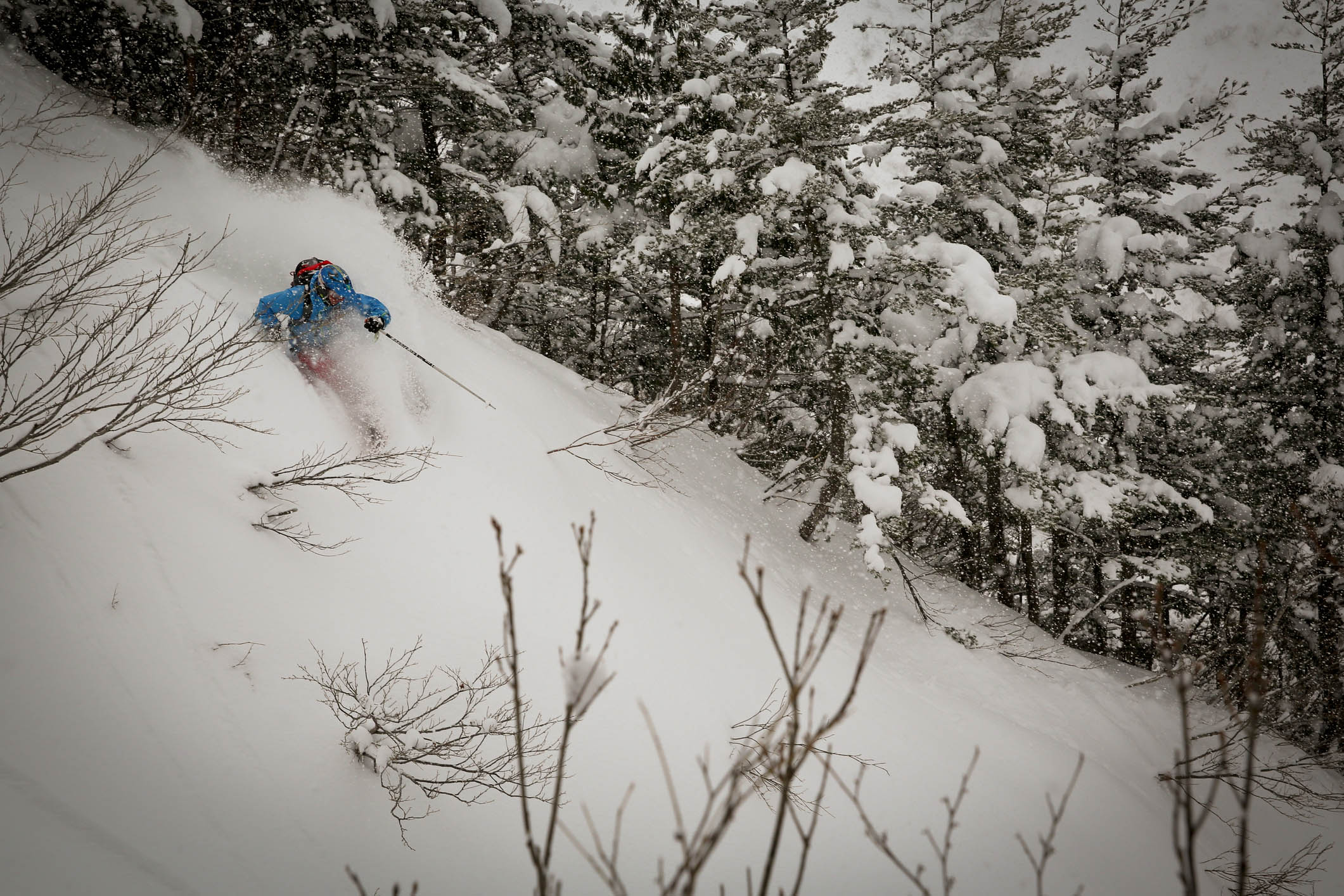 Where to Go? The Best Backcountry Spots in Hakuba
The largest resort in the valley with the highest run at 2,696m and spreading to 4 base areas, providing everything advanced skiers could want: steep runs, high vertical drops, powder runs and a terrain park. The famed Happo backcountry terrain accessed through the "Climber's Route (Resort Exit)" at the top of the Happo One resort is the best in the Hakuba Valley for advanced skiers and snowboarders.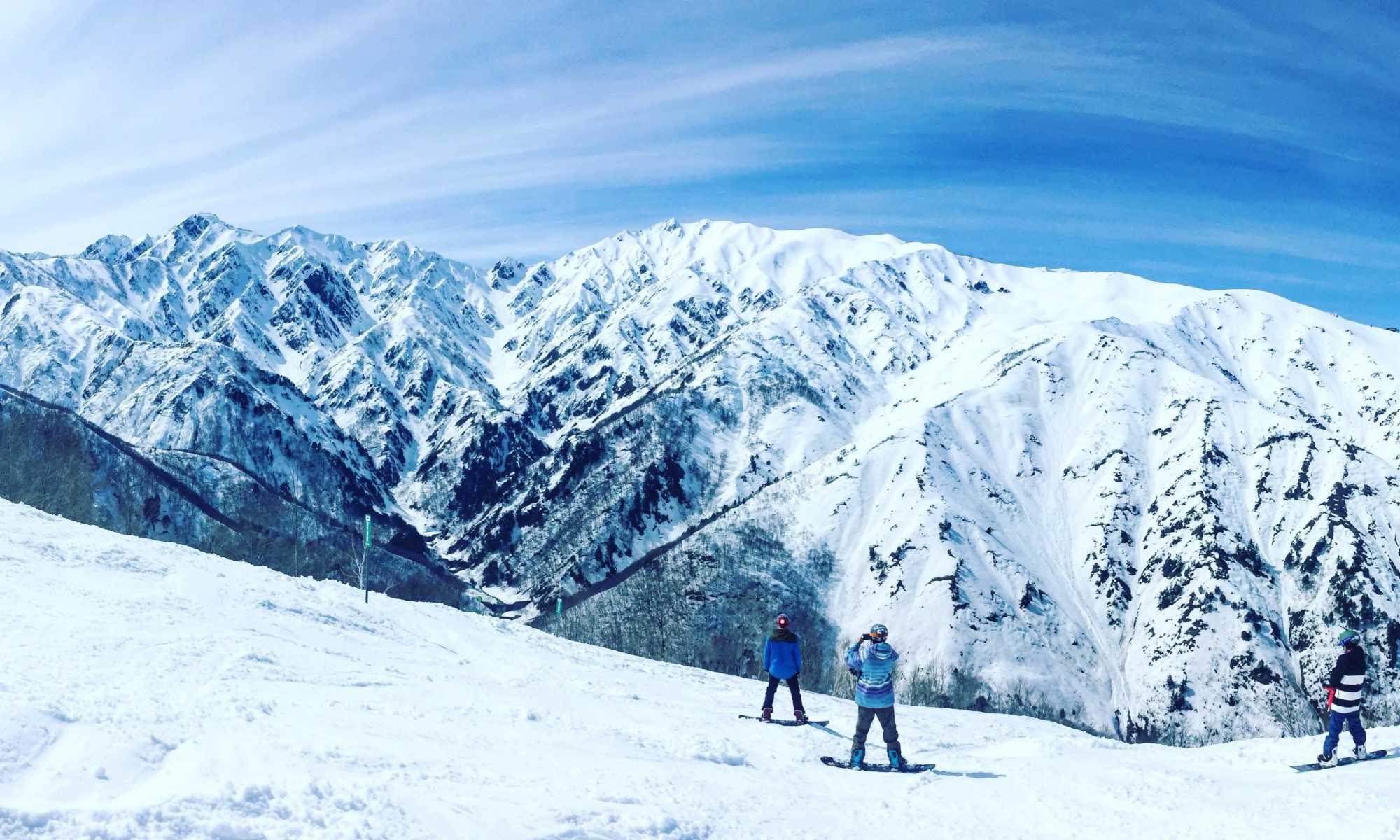 Cortina is worked famous for its legendary backcountry powder. Unlike other resorts in the valley, the ski patrol allows riders to go off-piste and ride waist deep in soft powder while navigating between perfectly spaced trees. Although Cortina is a small resort, it's connected to Norikura – a resort that has more options for on-piste terrain. One of the most liberal resorts for off-piste and tree skiing in Hakuba, Cortina is also blessed with the most snow. Ski any of the trees, and most on the front side of the resort funnel back down to the base center. Cortina generally gets twice the snow of other Hakuba resorts.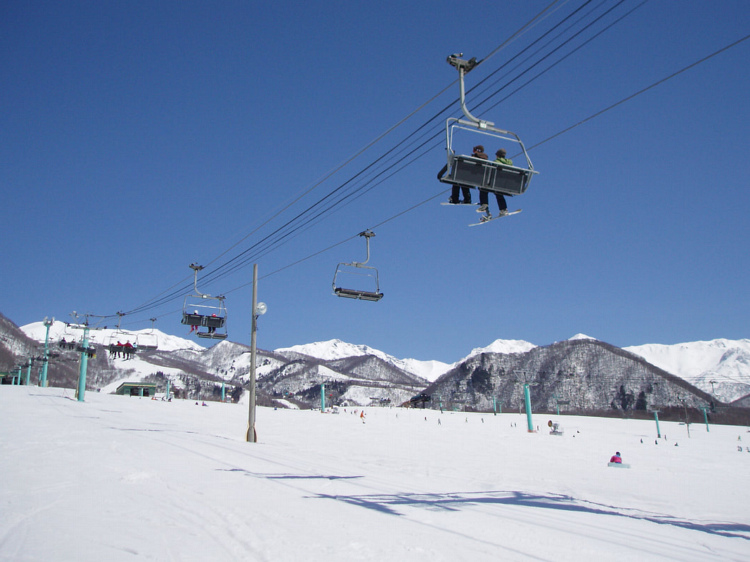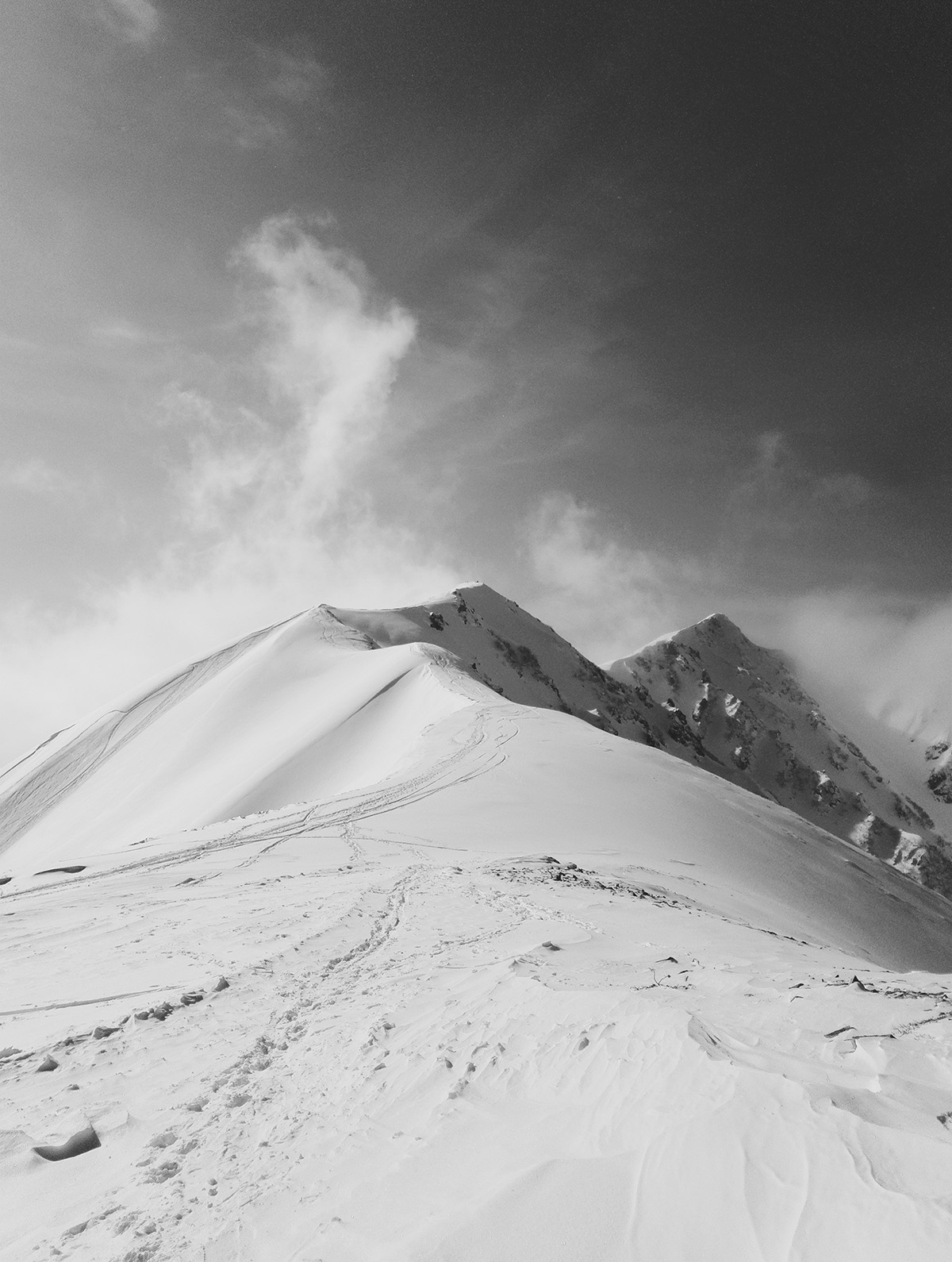 Hakuba 47 is best suited for advanced skiers seeking out powder and treelined runs. There are plenty of steep powder runs and various different points from which to begin your descent. The steepest runs weigh in at 32 degrees and you can expect nearly 900 meters of vertical drops as well as some epicly long runs, including one that lasts for 6.4 kilometers. Those who want to ski off-piste and through the trees at Hakuba 47 should sign up to the Double Black Diamond Club on arrival. It doesn't cost anything, you receive a bib that permits you to ski off-piste zones prohibited for other skiers. On powder day this is some of the best tree skiing in Japan!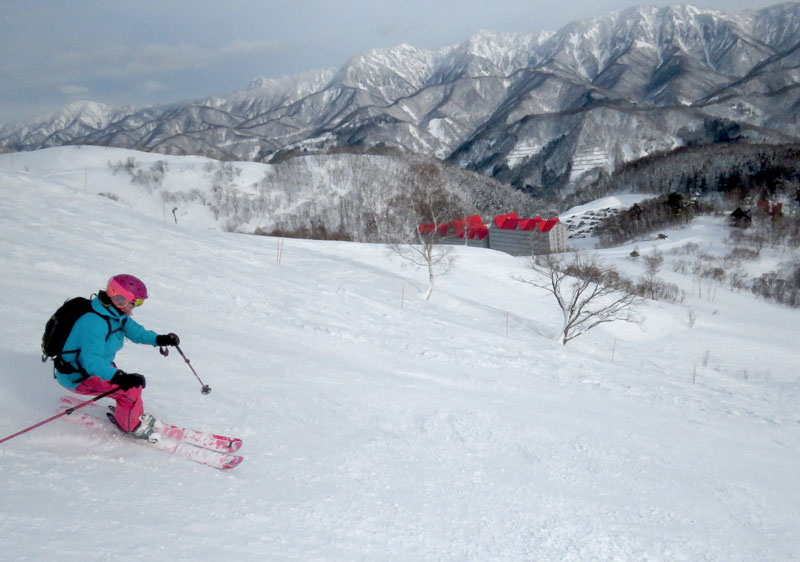 Unlike skiing in bounds off piste terrain, true backcountry skiing is permitted here, with a designated area to practice with your snowshoes and touring equipment for those less experienced. The backcountry terrain itself is excellent and is best accessed in the springtime when the Tsugaike Ropeway opens. This cable car takes skiers from the bottom of the Tsuga No.1 lift into heart of the backcountry terrain – the Tsugaike Highlands or "Kogen" in Japanese. Stick to the North facing terrain for optimal snow conditions.
What is the Best Time to Go Skiing in Hakuba?
Hakuba's ski season runs from December to April with the peaks months being January to March. North-facing mountain slopes will also generally have snow into May. During this time of year, expect plenty of snow and sunshine. Not a lot of powder falls during the winter, but snowpacks are generally up to 11 meters deep. Expect about 60 millimeters of snow per month throughout the ski season. (Much more precipitation falls outside of the season, which feeds the snowpack.) Average daily temperatures can also be quite mild throughout the ski season. Expect them to run from freezing to 5 °C on the valley floor. Remember, at higher altitudes temperatures tend to be colder and feel colder due to wind-chill, so gear up accordingly and be prepared for any backcountry tour. For more information on guided backcountry tours in Hakuba, visit Evergreen Backcountry Guides.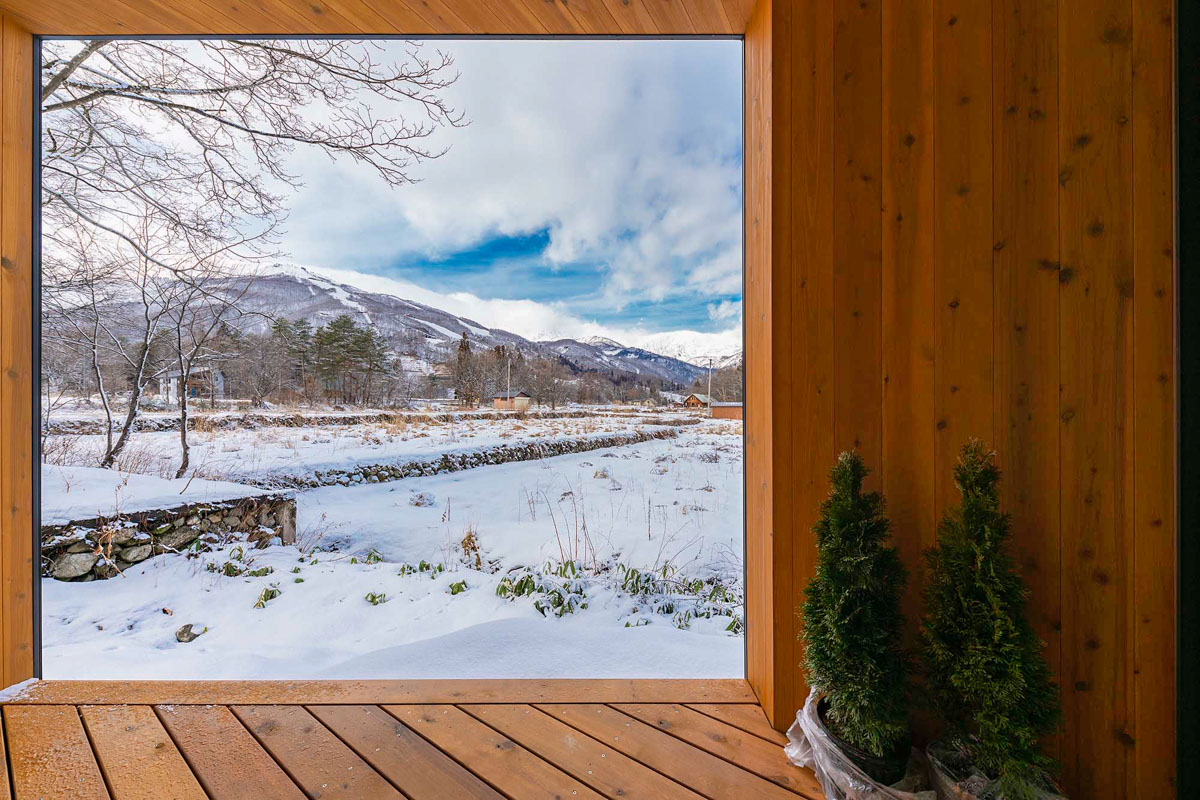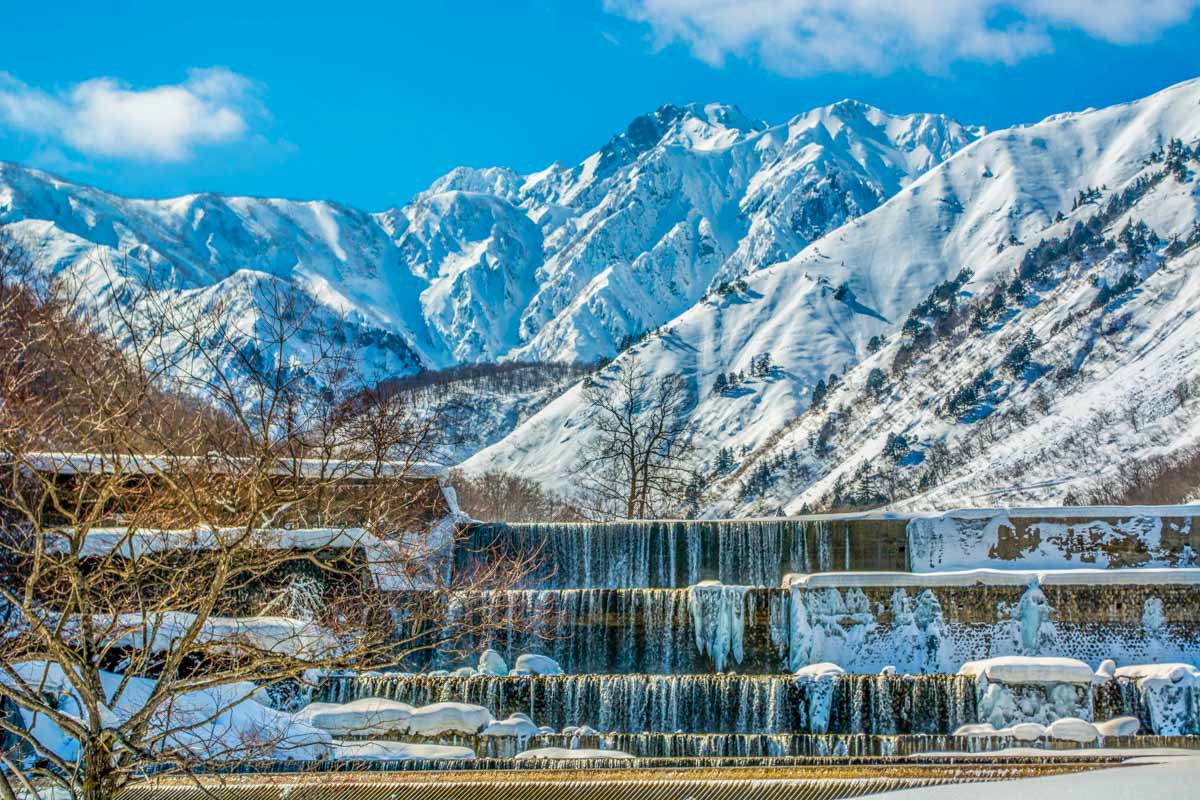 Where to stay?
With over 40 villas, chalets, and apartments to choose from within the Hakuba Zekkei Collection, you are spoilt for choice.  As the name suggests, The Castle is the natural choice for those seeking convenience, space, privacy and luxury all under one roof. Large groups will love the 8 en-suite bedrooms, a maid's quarters and a large commercial-grade kitchen to spread out in and call home during your stay in the Hakuba Valley. There is much to keep you occupied within The Castle, whether it is billiards, table tennis, piano, guitar or simply hosting movie watch parties after an epic day on the mountain.
Contact our concierge specialists and let's start planning your trip to Hakuba!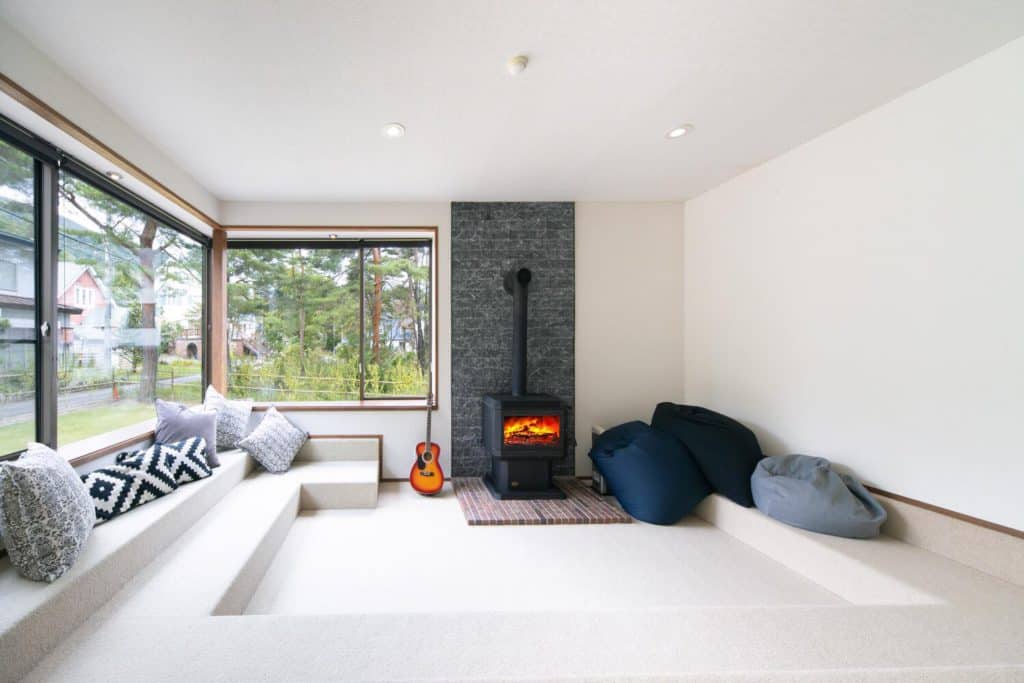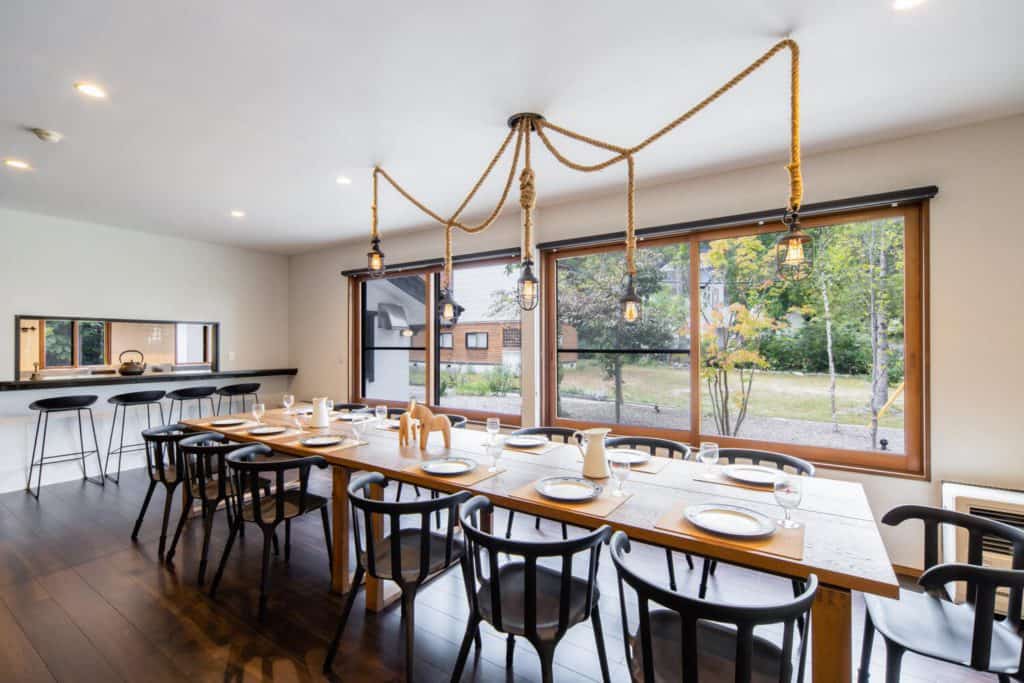 PLANNING A VACATION FOR COMING WINTER?
It always pays to book early to secure space, especially when you plan to visit during peak season! Let us look after you and help you plan the perfect getaway for the winter 2021-2022.