Families are often separated geographically and by hectic schedules. Planning a big reunion holiday, the need to fulfill a range of different criteria might be tricky to manage, while this is how extraordinary experiences come about.
Whether to celebrate a special occasion or just to bond away from home, generations often have quite different ideas about what makes for a remarkable vacation.
Staying in a large private holiday villa is a logistically simple way to organize a trip that includes kids and grandparents in vacation plans. These 5 qualities should be inherent of a resort villa well set up for families with young kids and seniors alike:
#1 Provide kids' own den to share, and dedicated space for nannies
Renting a villa is an excellent alternative to staying in a hotel, especially if you are traveling as a big group or multi-generational family.
There will be plenty of living and dining space at your disposal, and the best part – you won't have to share the room with your children.
Traveling with your kids (and someone else's kids, because the more the merrier), opt for villas that have a dedicated bunk room for kids, adjoining nanny room and even playroom.
Ideally the playroom would fulfil the entertainment demands for kids of different ages: from table football and air hockey for teens to Soft-Lego corner, agility games, drawing and coloring corner for toddlers. Upon requset the villas even provide cots, pool fences, safety gates, and high chairs.
#2 Favor location with entertainment for all ages nearby, beach frontage is a bonus
Blending everybody's needs into one great package, trips that pack in plenty of activities are the most popular when it comes to multi-generational travel.
For the variety of experiences to keep kids and grown-ups of all ages (and activity levels) entertained, only a handful of well-rounded residences get the nods.
Speaking from experience, kids can pursue all manner of pastimes with a beach – catch, tree climbing, kayaking, picnic… So choose a villa with a nice piece of clean sandy beach within easy reach. While the grown-ups can enjoy excellent reading light lazing on sun loungers. During the day, play beach tennis and afterwards, book a treatment on a seaside massage sala. Enjoy a fabulous dinner under the star served by your personal chef.
Having a number of day-trip islands (and in the case of ski trips, proximity to ski lifts and the slopes) close by is always a bonus.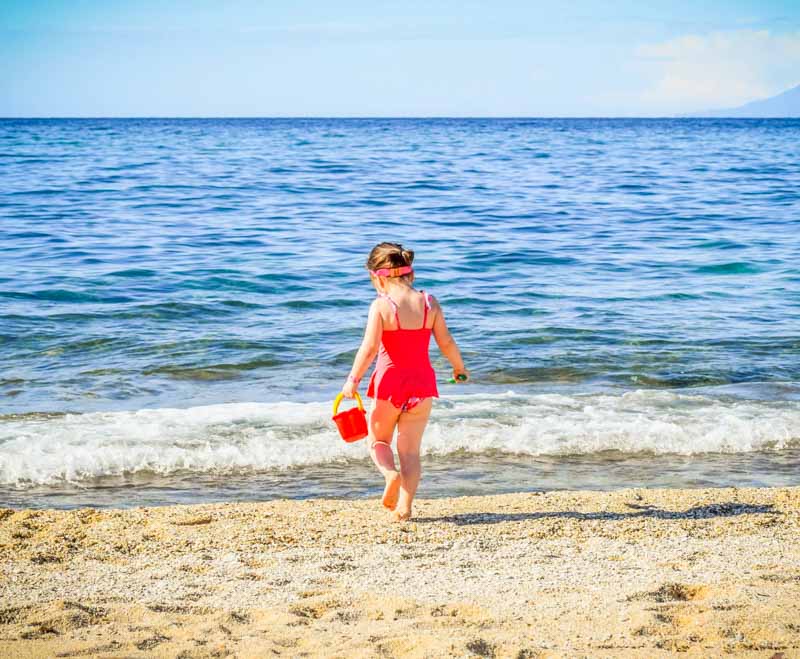 #3 Choose a home that has plenty common areas and private en suite rooms
You'll not only get way more space in a private villa than in a hotel room, but the family can also relax in a variety of common areas, as vacation rentals designed for reunions boasts multiple socializing areas and beautiful outdoor terraces.
From everyday comforts to luxuries such as a home theater, entertainment room, and even state-of-the-art home spa and gym, one of the highlights of the villa will probably be the gourmet kitchen and dining space where the chef serves up customized meals or host a private cooking class on request.
Everyone can come and go as you please, and retreat to their own private suite when some quiet time is needed.
#4 Accessible (and ideally single-level) home without stairs preferred

One-story holiday rentals have ageless appeal, that is, they are perfect for everybody regardless of age or ability, making them a favorite for big multi-generation families.
Single-level villas tend to have very open, fluid floor plans, with all living spaces and bedrooms at ground level, offering space for families and entertainment, and practically defined the one-story home as a sought-after design for a reunion.
Not to mention it makes the property more suitable for wheelchairs and young children as well, two things that make the lack of stairs more important for a household in choosing a holiday home.
While multi-story homes with the right equipment, such as a private elevator, can be just as convenient, with the added bonus of more privacy.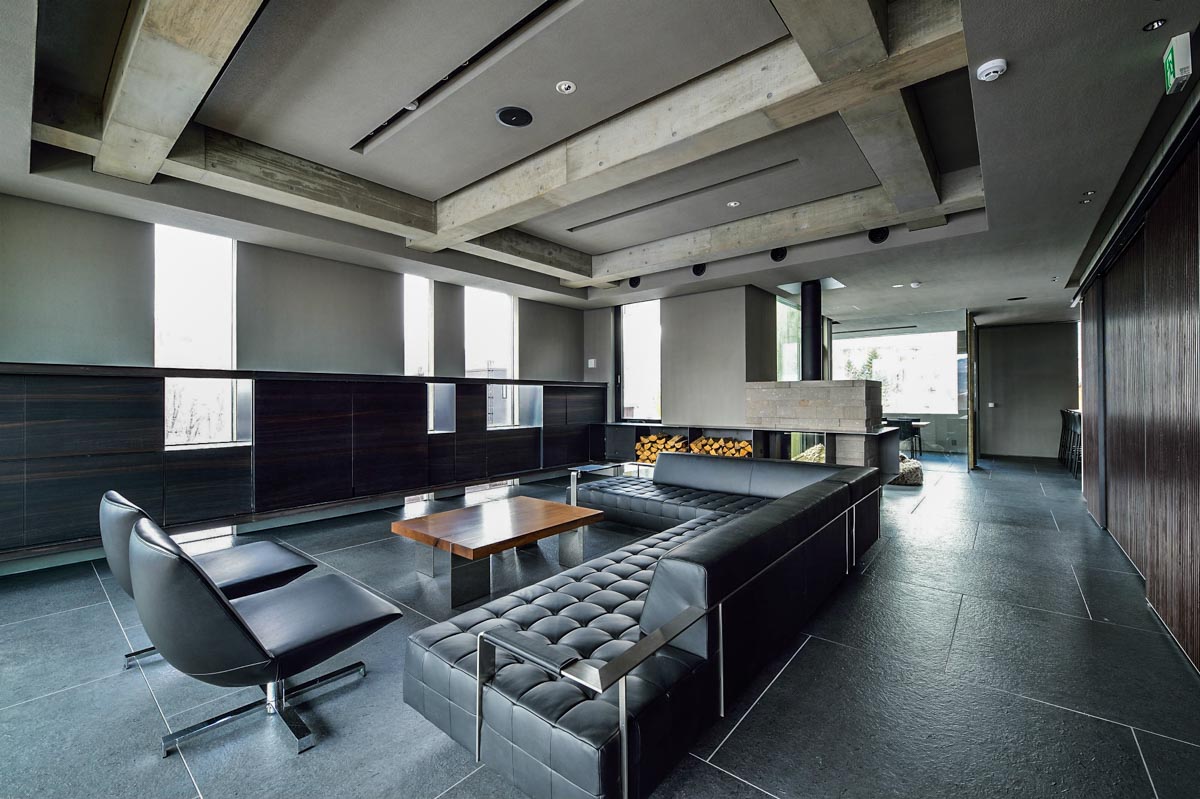 #5 Staff takes care of all the little details

We like the ease of having most of the nuts-and-bolts travel details worked out for us. With a personal travel concierge you can have it all.
They are flexible specialists that will take the time understand your approach to travel needs, and develop travel services to cater for all the demands and requirements.
Also, traveling with babies, toddlers and grandparents in tow can mean a lot of extra luggage, so we really count on thoughtful service and well-rounded facility at the holiday home to lighten the load.
So choose a villa with a staff that would go the extra mile – by providing high chairs, cots, baby monitors, toys, pool toys and more besides.
If parents want a night off, they can arrange sitters and nannies. Anything they do not have in house, they know where to order in the best.
As for the varied food preferences of different members, many catered villas are getting savvy and come prepared with an highly customizable menu handled by a private chef, from pancakes by the pool for the little ones, to any specific dietary, health or lifestyle requirements that guests have.
For Kids: The villa offers a stretch of secluded beach and exciting water sports options. Ban Mekkala has kayaks and paddle boards in the house, and fishing, sailing and hobbie cats can be arranged.
For Parents: At the in-house spa, parents can enjoy a little private massage while the grandparents babysit. Or arrange personal training sessions to take place on the extensive grounds and gardens.
For Grandparents: Unwind on the hammocks, or lounge in the outdoor sala, where all the family can indulge in fresh and local dishes under the stars later. 
For Kids: After a long day on the slopes, children can unwind in the sun-lit bunk bedroom/playroom, which is located far from the spacious living/dining lounge where the grownups hang out til late.
For Parents: The cold winter climate may keep you inside, while Ori provides the perfect venue for a dinner party extravaganza. With the fireplace up and running and ample dining space for groups of 30+, it is an impressive party pad to wow your guests.
For Grandparents:  Make yourself at home in the zen garden, perfect not just for meditation but to listen to music, read, unwind. The private elevator ensures easy access to all floors.
For Kids: The glass-walled kids' den, separated from the main house and complete with a nanny room, is a child-approved space packed full of artistic details. Not to mention the extensive lawn giving them lots of space to roam.
For Parents: The villa has all the resort must-have amenities, with its own spa, jacuzzi, gym and yoga studio. Everyone's fitness and wellness needs are well catered for, and private access to two beaches makes planning excursions for the groups easy.
For Grandparents: For a quieter day of relaxation in the sun, the villa is well equipped. And waterfront, al fresco meals can be arranged in multiple scnenic spots in the massive residence.
For Kids: Children will adore Villa Aiko. Days are spent running around the large lawn, in the big ocean-view pool and in the modern playroom, fully equipped with toys, games and a fantastic selection of DVDs, an Xbox and Wii for the whole family to enjoy.
For Parents: From April to October, Jimbaran is blessed with some of the best surfing conditions in the world. It is not just the white sands and clear blue waters, but also the seafood dining available along the beach here. Not to mention proximity to the airport, making the location a good base for a big group to explore Bali from.
For Grandparents: When not lounging on the lovely grounds admiring Jimbaran's famous sunsets, go on a few day trips with a driver around town. Compared to the bustling Seminyak, the footpaths are easier to manage and much quieter.
For Kids: The villa has a cute kids' room complete with a slide bunk bed. Staying in Phang Nga means that during nesting season, kids will have the opportunity to learn about conservation by participating in sea turtle excursions including night walks and dawn patrol in Mai Khao, where families scour the beach for nests and hatchlings and make sure they are safe from predators.
For Parents: Stunning beach frontage with convenient access to water-sports and excursions aside, the house comes with a spa, steam room, sauna and beauty salon for ultimate pampering.
For Grandparents:  Far away from the tourist-packed Patong and Phi Phi, days can be spent relaxing by the beach taking in the scenery of Phang Nga Bay, where they can choose from a good selection of island tours off the beaten track from reputable operators with the staff.
If you go 
If sharing a luxury party pad sounds like the perfect multi-gen family reunion, why not pick one for yours?